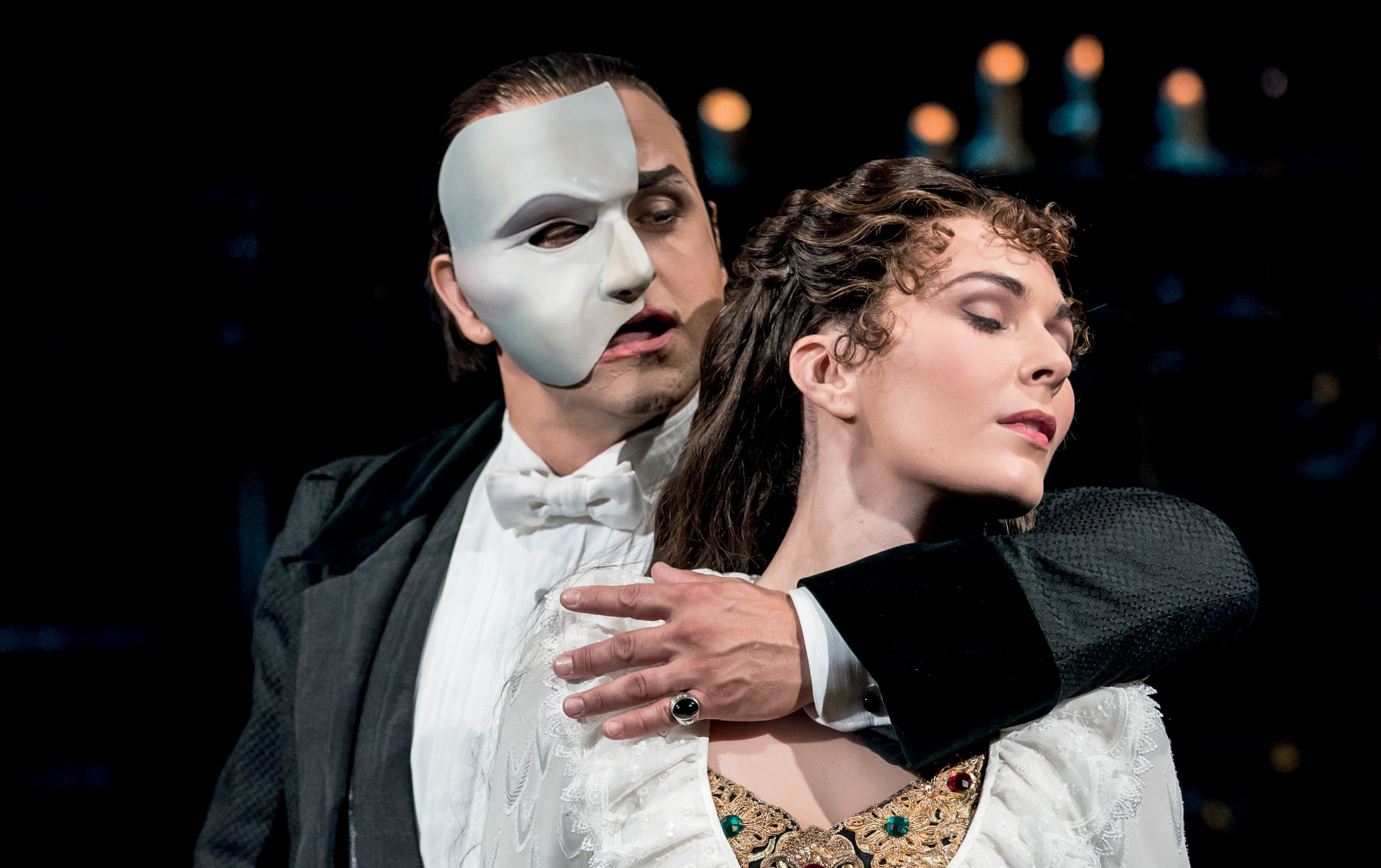 THE song remains the same but the stage has got just a litte bit bigger for Kelly Mathieson.
At 15, she used to bug her dad incessantly to join her singing All I Ask Of You, the famous duet from The Phantom Of The Opera.
Now, 10 years later, Kelly is singing the song on stage every night to capacity crowds in London's West End, after landing the leading role of Christine Daae in one of the most popular musicals of all time.
The 25-year-old emerged from relative obscurity to earn the dream part, wowing producers Andrew Lloyd Webber and Cameron Mackintosh in the final audition with her stunning voice – and a touch of Scottish banter.
"I was a bit cheeky and tried to make them laugh, which was a risk," Kelly said.
"But they did laugh, so I think it was right to give them some banter because the final audition is a long, long day."
Kelly, who comes from Ayr, has recently completed a year in the role at the famous Her Majesty's Theatre and has signed a new 12-month contract.
And to top off an incredible 12 months, she has also been nominated for a prestigious theatre award for her performances in Phantom.
But there wasn't a dry eye on opening night among the proud Mathieson family when Kelly began to sing All I Ask Of You.
"When I was 14 or 15 I used to make my dad, who isn't a singer, sing it with me constantly at home. It was on continuous repeat," she said.
"So I've been told he was a bit of a wreck when I started singing it on opening night.
"I was thinking of my dad as I sung it and I still do now. It means a lot to me, the history of it, and now when I go home he tries to get me to sing it with him!"
Kelly's roots are in opera yet it was musical theatre she truly loved. But never did she expect to be given a second glance when she turned up to the auditions for Phantom last May.
"I can't explain how much I wanted this but I never thought it would happen," continued Kelly, who had been involved in two Scottish Opera productions prior to her musical theatre breakthrough.
"Waiting outside the audition room, I asked myself what I was doing there and thought I was going to embarrass myself. But I got further and further into the six-week process, until it came time to audition in front of Andrew Lloyd Webber and Cameron Mackintosh.
"Even then, I didn't believe I would be successful and so I just did it for fun and didn't feel any pressure. I suppose I was a bit naive.
"Then the next day I received the phone call offering me the role."
The first year has been one highlight after another for Kelly, performing at the Royal Albert Hall and Trafalgar Square, as well as in Her Majesty's Theatre six times a week.
"The first six months was a settling in period," she admitted. "The only word I can use is overwhelming. I had to grow up overnight.
"A lot of pressure comes with being the leading lady – the way you act, dress, how you are around other people. It's an iconic role. I wanted to do justice to my 15-year-old self and once I settled it's the most beautiful gift you can be given."
Kelly danced from an early age, and played piano and French horn before she started singing when she was 12.
"I knew I could hold a tune and I enjoyed singing in the school choir at Alloway Primary. My teacher, Lorna Davidson, took me aside and asked if I wanted one-to-one singing lessons. I think she saw something in me.
"I continued lessons while I was at Belmont Academy and when I left there I got a place at the Royal College of Music in London.
"I moved down when I was 18. London was amazing and a different way of life. My parents were really supportive, but I think inside they were freaking out."
Kelly is the only singer in the family. Her mum, Ann, is a nurse, her dad, Steven, is an engineer and her brother is a ship engineer.
"I'm the odd one out," she laughed. "Even now, I sometimes can't believe what it is I'm doing for a living."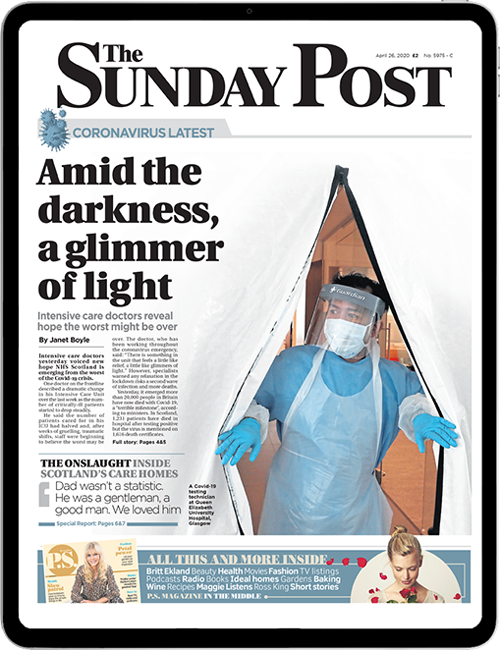 Enjoy the convenience of having The Sunday Post delivered as a digital ePaper straight to your smartphone, tablet or computer.
Subscribe for only £5.49 a month and enjoy all the benefits of the printed paper as a digital replica.
Subscribe