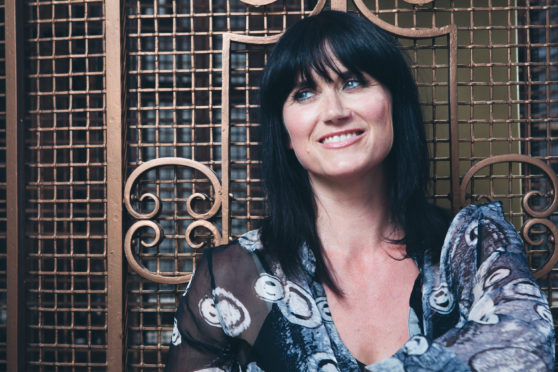 Dawn Steele says a medical transfer has been the perfect prescription for family happiness.
She spent two-and-a-half years as Dr Annie Jandhu in River City and, since the start of 2019, she's been playing surgeon Ange Godard in Holby City.
Swapping Shieldinch for Holby has been such a domestic delight that Dawn has told P.S. she would love to spend the next decade on the hit hospital drama.
It was in April last year that Dawn made her final River City appearance, telling us that she just had to quit.
The lengthy commute to Glasgow and long weeks away from her Kent home meant she was missing out on too many moments with her husband Paul and their seven-year-old daughter Coco.
Now, though, Holby's Elstree Studio is just a 90-minute drive away. And, speaking from her beachfront Whitstable home, she says it's transformed her life.
"Being nearer home is really lovely," said Dawn, 43. "I hit the ground running when I joined Holby and was in every single episode as they hammered out my character.
"But it eased off a bit and I've had the chance to do the school run and just be here more."
Glasgow-born Dawn has now spent the past seven years in the coastal fishing town and she paints an idyllic picture of life by the sea.
"I live across the road from the beach and I can see the sea from my bedroom.
"Kent is known as the garden of England but being by the coast, it has a different feel with lots of families, nice restaurants and little independent shops.
"I dreamed of bringing my child up somewhere like this, rather than where we lived in London for years. It was a wee flat and we didn't have a million pounds – well it's probably more now – to buy a house there.
"Yes, this is a bit further out but every time I come back here it's so worth it."
Dawn has cultivated her passion for gardening, growing all her own vegetables and savouring picking the abundant fruit from her lemon tree.
"My daughter has so much pleasure living here. She loves swimming in the sea and we have such an outdoorsy life.
"We're a real beach family. If I'm not working, I'll be out on it for a walk with our Welsh terrier, Murphy, most mornings.
"It's so beautiful and every time I do it, I can't believe I live here."
Only a matter of months from leaving one TV medical practice in Scotland, former Monarch Of The Glen star Dawn was clocking in at another.
Discussions had taken place with a series producer she'd known from her River City days. And while travelling to its base in Cardiff would have ruled out Casualty, the London studios of sister drama Holby City made that much more appealing.
"I loved the fast way of working on River City and the permanency, the family aspect of it," explained Dawn.
"I liked working with the same people and getting to know them really well. I just wanted something closer to my home.
"Then last summer I got a phone call about this part, went in for a meeting and literally found out the next day that I'd got it.
"It's worked out extremely well and I couldn't be happier."
Filming started for Dawn last September and from January she has been on screen as Ange, a doctor with dark secrets who arrives to set up a new unit on Keller ward.
She's a feisty character at the heart of many of the biggest storylines and Dawn has relished getting to grips with being a telly surgeon, challenging though some of it has been.
"The amount of dialogue I was learning was really difficult," she admitted. "I've not studied for seven years to be a doctor so saying all the medical words naturally – and often without emotion – was quite hard as an actor.
"But I really love all the surgery stuff. I think I'm the only actor who does, maybe it's because I'm new and still excited by it.
"It's tiring and you're in this one room all day, covered in blood, but it's almost easier in a way and the prosthetics are amazing. We have a real surgeon and scrub nurse there showing you how do so everything.
"I think I'm in the way of it now."
Dawn was helped get her bearings by former Holby regular Joe McFadden who gave her advice on everything from putting notes with her lines around her dressing room to which canteen served the best food.
In fact, she has settled in so well to life on the wards that she says she'd love to become a Holby veteran herself.
"I would happily stay here for 10 years. With it being near home and with Coco being at school, having a more permanent job really ticks all the boxes.
"Well, I say permanent but it's only year-to-year contracts so it might be lot less permanent come September!"
Dawn will often stay over for a night in London if there are heavy back-to-back filming schedules as early 16-hour days were taking a toll.
But, after the initial no-rest blitz of work as loads of scenes to introduce her character were shot, she now has days when she can be home in time for the 3pm pick up at Coco's school just around the corner.
And she makes the most of her drive to the studios, either catching up with some of her favourite podcasts, or getting to grip with her dialogue.
It's 21 years since Dawn graduated from the Royal Scottish Academy of Music and Drama, now the Conservatoire of Scotland.
She's been one of Scotland's most consistently in-demand actors in the past two decades, so asking her to pick out her highlight gives her some food for thought.
But it's not long before South Africa-shot Wild At Heart, in which she played a vet alongside Stephen Tompkinson, gets that special mention.
"There have been so many highlights but Wild At Heart would have to be the ultimate job. I'll probably never get a job like that again. Working in South Africa with those animals, a great crew and cast was amazing.
"It was six months at a time for three years. I was pregnant when I was doing it and then took my baby out there.
"It was just such a lovely moment, both personally and professionally. I felt so lucky that my job allowed me to spend time in such a beautiful part of the world."
River City was, more recently, a big part of Dawn's life, spending the week up here at the BBC's Dumbarton studios before a dash for the Friday teatime flight to London.
So, has she kept up with the goings-on in Shieldinch?
"No, I haven't seen any of it since I left – but to be fair I didn't watch very much when I was in it," laughs Dawn. "Are you really going to be filming all day and then come home and watch yourself?
"But I'm still in touch with all of them."
With that, as the bell is about to sound, Dawn is off on the school run.
And, on another sunny south coast day, beach life beckons.
Holby City, BBC1, Tue, 10.35pm (Scotland) & 8pm (England)
---
Five pivotal roles that took Dawn to the top
Monarch Of The Glen
Within a year of leaving drama school, Dawn got her big breakthrough role in Monarch Of The Glen in 1999. She was an immediate hit with viewers as Lexie, appearing in more than 50 episodes and six series. The Sunday night favourite did wonders for Scottish tourism, with Ardverikie House in Newtonmore standing in for the Glenbogle Estate.
Sea Of Souls
After leaving Lexie behind, it was straight on to supernatural matters in another big Scots-set show for Dawn. She joined Bill Paterson and her recent River City pal Iain Robertson for Sea Of Souls, replacing Good Wife star Archie Panjabi from the second series of the drama about Glasgow paranormal investigators.
Wild At Heart
When a wildfire claimed the life of Amanda Holden's character, a fresh female lead was required for Wild At Heart. Dawn took over as new vet Alice who helped Stephen Tompkinson's vet Danny get over his heartbreak. Filming regularly saw Dawn get up close to animals, including lions.
Case Histories
Dawn got back to Scotland again for BBC drama Case Histories. The series starred Jason Isaacs as former soldier and cop-turned-private eye Jackson Brodie, hero of the Kate Atkinson novels. The series gave another boost to the Scots tourism industry, with plentiful shots of prime Edinburgh landmarks.
River City
Dawn came into River City wed to Sanjeev Kohli character AJ, but their marriage foundered and Annie subsequently fell for Alex McAllister, son of gangster Lennie. Her screen wedding to him was, in true soap style, anything but peaceful. Happily, her own nuptials to Paul, just a month later, went much more smoothly.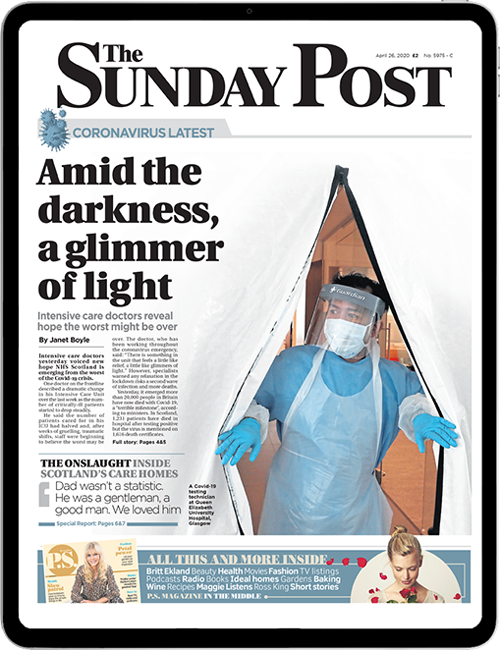 Enjoy the convenience of having The Sunday Post delivered as a digital ePaper straight to your smartphone, tablet or computer.
Subscribe for only £5.49 a month and enjoy all the benefits of the printed paper as a digital replica.
Subscribe