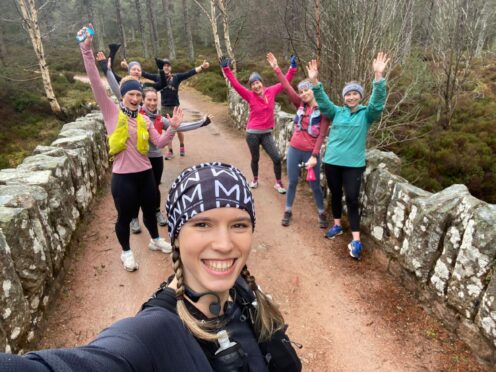 Two women have smashed a world record after running 106 marathons in 106 days – with a little help from their new friends.
Fay Cunningham and Emma Petrie beat the previous Guinness World Record by 11 marathons after running their final daily marathon of 26.2 miles yesterday,
They ran their first marathon on February 19. Since then they have completed a total of 2,777 miles – the equivalent to running from their home in Aboyne, in Aberdeenshire, to London more than five times.
Most of the marathons have been on trails and roads close to their home or in wider Royal Deeside. Their 100th outing was the Edinburgh Marathon last Sunday. They have only done five runs on their own, while the other 101 have been completed with friends and a growing network of social media followers.
Petrie, 26, said: "It has been awesome to have so many people involved. Meeting and running with new people and also our friends has helped the days to pass.
"Having so much support around us and from people who believe in you has really helped me to believe in myself."
During their epic challenge the pair have each worn out seven pairs of running shoes. Both have shed 11lbs in weight despite aiming to eat an extra 4,000 calories a day.
Amazingly, they have suffered only a few minor injuries, which occurred in the first two weeks of their remarkable effort. Petrie had blistered and swollen feet in the early days.
Cunningham,36, said: "We were worried about Em's feet to start with but that settled and never came back.
"I also had tight leg muscles and a sore knee but, after about day 15, my body just seemed to adjust and from then I felt good."
Petrie added: "This journey has taught us that the body is incredible."
The pair, who run a personal training business Match My Workout, maintained what they call a "conservative pace".
Fay said: "We ran each marathon between five hours and five and a half hours, which felt like a sensible speed.
"We varied where and when we ran as well, often to take into account the weather. There has been a lot of wind as well as rain and even snow.
"Although almost all of the marathons were run quite close to our home because it meant we didn't need to go far to start our recovery routine."
Good recovery has proved to be an important part of the duo's success. After each marathon, they had a two-minute ice bath. Then they either headed to a chiropractor or a massage therapist.
They have to wait for official verification from Guinness World Records, but they are confident they have met the criteria.
Currently, American runner Alyssa Clark holds the women's record of 95 marathons, which she completed in 2020.
Cunningham and Petrie had originally planned to run 100 daily marathons but, during the challenge, two other women claimed to have set new world records.
In April, British runner Kate Jayden claimed an unofficial record of 101 marathons in 101 days. Later the same month, South African runner Jacky Hunt-Broersma, who lost her lower left leg to cancer in 2001, ran 104 marathons in 104 days.
Cunningham said: "We didn't know if the records would be verified officially because some of the marathons run by these women were on treadmills. We believe the record stands only if you run all the marathons outdoors.
"But even so, we decided to ensure we would set a new record by adding six more.
Petrie added: "It's been much more enjoyable than we thought but we are now looking forward to a rest."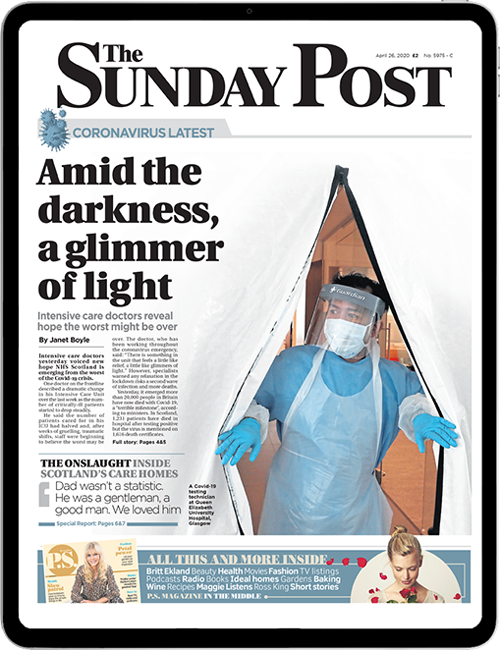 Enjoy the convenience of having The Sunday Post delivered as a digital ePaper straight to your smartphone, tablet or computer.
Subscribe for only £5.49 a month and enjoy all the benefits of the printed paper as a digital replica.
Subscribe