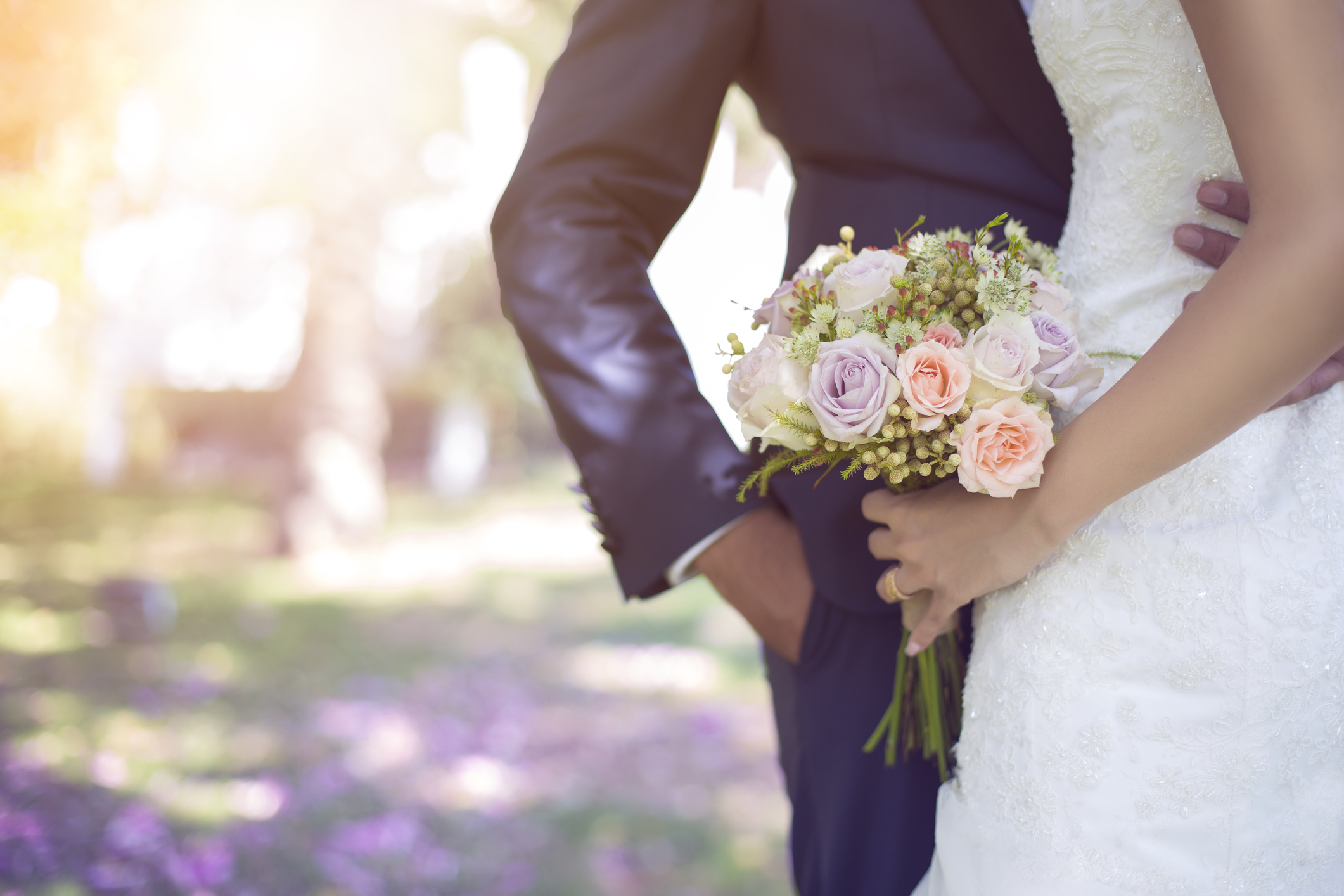 COUPLES can book a dream all-inclusive wedding – but they'll need to be in and out in two hours.
The quick but stylish nuptials will cost as little as £3,300 from Scotland's first pop-up weddings firm.
The ideas is based on the US craze which sees couples get hitched in style for a fraction of the normal price by sharing their day with two others. They all get married on the same day and share the celebrant, venue, caterer, photographer, and even DJ in a two-hour time-slot – allowing costs to be split.
The idea is being brought to the UK by The Wedding Pop, who are planning to launch the service in Glasgow and Edinburgh.
They typically plan weddings between four and six months in advance, and take care of much of the day's details in a single cheap package, with a simple online payment.
It includes a ceremony space for up to 30 guests, celebrant, drinks and canape reception, photographer, live musician, bouquets and buttonholes and a room styled by a wedding planner.
"The Wedding Pop is for the 21st-century couple, for those who want a stylish, cool and chic day, who appreciate the quality of the top suppliers in the industry and lust after their products and services, but don't have a huge budget to spend," says founder Maria Ure.
"We ask you to think about your wedding differently and essentially share the cost with other couples.
"However, you will have a completely private wedding with the space being exclusively you and your guests for the duration of your ceremony and reception.
"This is not for couples who want the traditional wedding – there are many places in the industry these couples can go.
"But this is a chic alternative to something like the registry office, for couples who want something quality, stylish, but affordable and makes the chic, luxury end of the market accessible."
The Wedding Pop package also includes a concierge service which plans the rest of the bride and groom's day, organising add-ons such as private dining for each party getting married.
It's an idea which could catch on, according to experts, with the cost of an average wedding hitting £30,000.
"Lots of millennial couples find themselves planning two weddings: the gorgeous but ultimately unattainable one on Pinterest, and the one they can actually afford," said Natasha Radmehr, editor of the Scottish Wedding Directory.
"We're spoiled by the amount of wedding inspiration we can find online and in magazines, and face a huge amount of pressure to plan a day that'll match our expectations."
The first Wedding Pop days planned are in 2019.