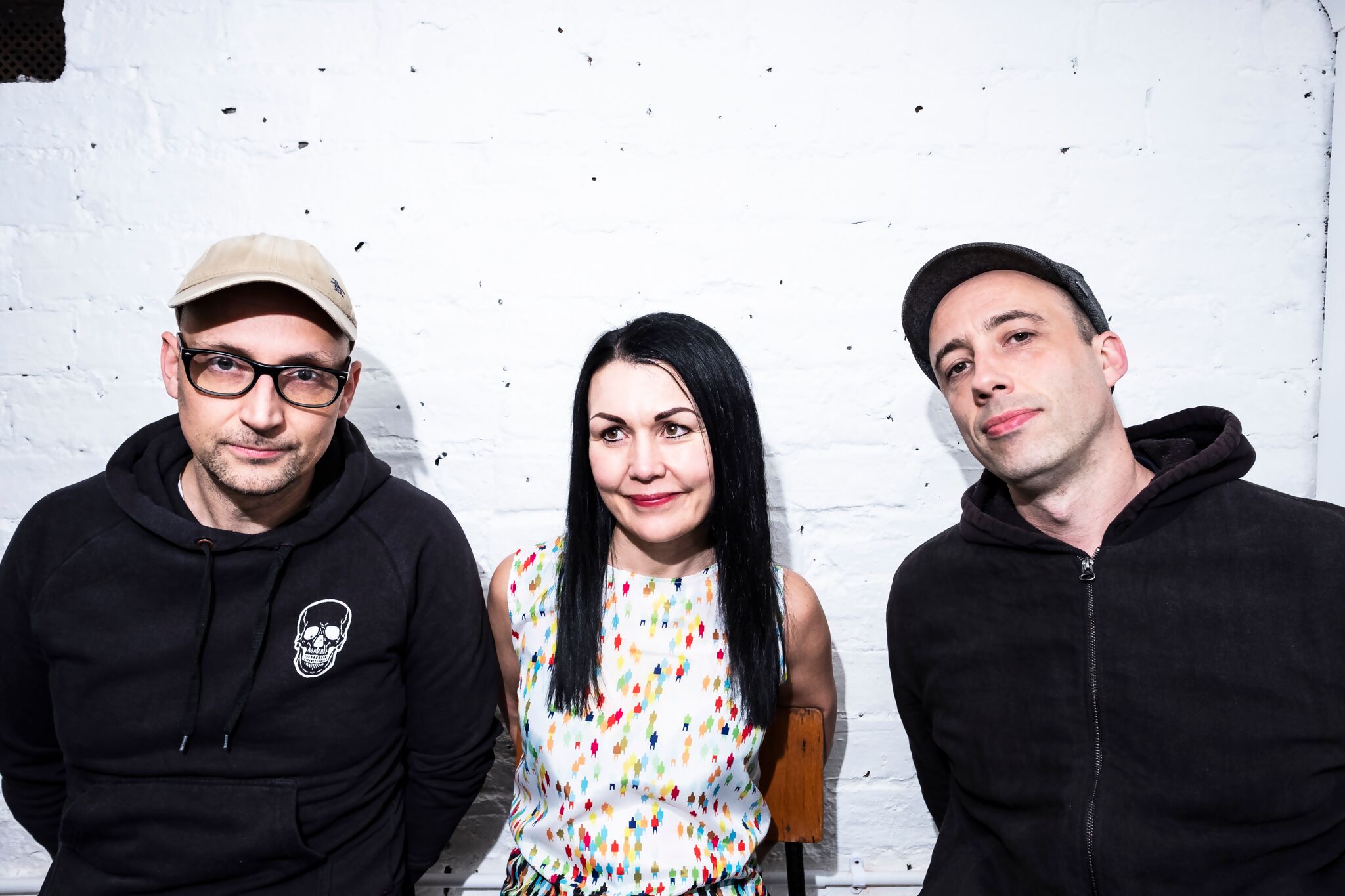 WHILE their new album was written and recorded in a short space of time, the full comeback of Scots band Bis has been a long time coming.
Following a burst of success in the 1990s that included a memorable Top of the Pops performance and writing a song for hit cartoon The Powerpuff Girls, the group has been in semi-retirement for many years.
But their new release heralds a return to releasing music, and to their roots, almost 25 years after forming.
"It's something we've wanted to do for such a long time but lives diverge," vocalist, guitarist and synth player 'Sci-Fi' Steven Clark tells The Sunday Post.
"We had such a really quick rollercoaster of the main part of our music life that it's quite difficult to commit to getting back on it, even at a lower level, and to put ourselves back out there and be open to criticism."
The band has always been confident in what they were doing, from the day they started out as teenagers thrust into the spotlight to the present day and their forthcoming album.
Slight Disconnects, due for release next month, showcases Bis for what they originally were, despite all three members now settled into fully-fledged adult life.
"We've not tried to reinvent the Bis wheel," Steven, 42, says. "We've just tried to boil it down to what people loved about us in the first place, which was just that we can write some nagging hooks and have a decent way with a spiky melody.
"We overdeveloped so quickly that in a three or four year span you'd struggle to recognise the band from the time we were on Top of the Pops with basically a riot girl punk rock song.
"We constantly tried to evolve and over-evolved. For the new album, in honour of one of our favourite bands, Devo, we've de-evolved into our original form!"
Before Bis had begun, Steven and his younger brother John had been immersed in music from a young age.
Despite him being into New Order and Joy Division and John loving heavy metal, they somehow melded their tastes together and started to create their own music with cheap drum machines.
At the ages of 13 and 11, they'd go into "the big grown up studio to play our music really loud off a Casio keyboard" and were taken under the wings of those at the studio that recognised their talents.
They'd eventually form Bis in 1994, a trio of the rebranded Sci-Fi Steven and John Disco plus school friend Amanda MacKinnon, aka Manda Rin.
"A weird mixture of quirks of fate got us together," Steven says. "Manda wrote a song and we put it in the set and from the audience's reaction it was clear that this was the avenue we should maybe go down."
Bis joined an emerging Glasgow music scene emanating from city bar The 13th Note, made up of totally disparate bands ("You've got Arab Strap and Mogwai on one side but then Franz Ferdinand and Bis with danceable pop music on the other," says Steven) but that all shared a common feature of being identifiably 'out there' and Scottish.
And while many Scots bands were moving down to London to chase stardom after releasing one single then moving down to London, Bis and many others didn't follow the same script.
"The Scottish music scene was kind of pandering to London at the time," Steven says. "We never wanted to do that and a lot of our contemporaries didn't do it either.
"A local scene was accidentally formed and then suddenly London labels were coming to Glasgow."
The band's 1995 EP Disco Nation 45 caught attention across the country, and a spot on Top of the Pops came along the next year, with the band performing Kandy Pop on the former TV mainstay.
They featured on the show alongside the likes of Take That, Gabrielle and Peter Andre.
Steven recalls: "At the time we were so full of self -confidence that it didn't come as a surprise when we were asked to do it, even though we were in the back of a Transit van near Hull or somewhere when we got the call.
"We'd always thought we'd get on it, this was maybe just a little bit earlier than anticipated.
"Being in the TV studio all felt quite natural to us – we were possibly overconfident that it would continue to happen! We thought it was the first of many, many Top of the Pops experiences."
Bis would in fact only feature on Top of the Pops one more time, and Steven admits that their appearance had both positive and negative impacts on the band.
"It did a lot of good for us but also kind of tarnished us in a weird way that we were just seen as this little comedy novelty act," he concedes. "That took us until we finally got out of the UK and we got to Japan and America to lose that baggage.
"It was life changing in good and bad ways. It's what people know now, the first port of call. You can be in a million different bands and not have one defining thing that people know you from.
"At least we can have people say 'oh that's that band from Top of the Pops 22 years later, and actually that song's quite good'. It's a legacy of sorts."
While Top of the Pops may be the entry point for people in the UK, the band would be more known worldwide for writing a theme for hit cartoon The Powerpuff Girls.
Seen as a more punk, underground band in America where they hadn't broken into the mainstream, Bis were approached by the show's creator who wanted them to channel their energy into a song for the show's credits.
"The Powerpuff Girls money sustained us for a bit longer than we should have existed," Steve laughs. "In monetary terms, even though we don't like to talk about these things, that's by far and away our most successful song.
"We were trying to create forward thinking techno pop in the early 2000s but living off a cartoon theme tune… there's a certain irony in that."
Also on the Bis CV is being a part of the Beastie Boys' Grand Royal Record label in the US, selling 100,000 copies of their first album in Japan and playing the first ever Coachella music festival.
They also supported acts including Pavement and Foo Fighters and had the opportunity to play gigs across the world, as well as having the likes of Blur, Green Day and John Peel credited with being fans of the group.
Steven reflects with gratitude on the band's peak success, but admits he has a few regrets too.
"I'm a bit sad that we took it so much in our stride that we didn't really fully enjoy it at the time," he says.
"We took it for granted that it would continue to happen. We had a good time but my constant regret is treating it like a job – which it technically is, but you've got time outwith soundchecks, gigs and interviews to do stuff.
"Things like being in Japan and not really going out and seeing the city and doing the touristy things – I'd love to go back and do that now.
"My advice to any young band now that gets a chance would be to truly enjoy it, don't waste the opportunity because you might never get it again. We got a good few years out of doing it which is so difficult to do these days."
While Bis may not reach the same peaks as their younger days, they're excited to release their new album in February, their first for over 15 years.
Giving it another go has been aided by modern music technology, and the band has created a record with a freshness that Steven admits they wouldn't have got with a multi-million budget like the olden days.
The group email ideas between each other, with proficient producer John living in Inverness and Steven and Amanda in Glasgow.
"It's still a democratic process but we don't have the budget to hire a studio and all sit in a room and do it the old school way," Steven says.
"It's so easy to make music in the corner of a living room to roundly the same sonic quality as we could do twenty years ago from a studio costing £500 a day.
"The irony is that one of the fables about Kandy Pop being on Top of the Pops is that it cost £50 to record which wasn't true, it maybe cost a couple of hundred pounds, but genuinely our new album 22 years later has cost absolutely nothing.
"It's so easy to make music but also it's easier for older bands like ourselves to be able to do things off our own backs."
The upcoming release of Slight Disconnects on the Last Night From Glasgow independent record label will be welcomed by a loyal, hardcore group of fans that have kept the Bis flag flying.
And they always come out in force when the band put on shows, something they've done frequently despite not releasing music for so long.
In 2007, they sold out a thousand capacity venue in London for a tenth anniversary show for their first album – something they'd never done at the height of their success.
"Our hardcore had more or less stayed with us and there's an inkling of younger crowd that are discovering us as a band that other bands have quoted as an influence," Steven says.
"We did a matinee show last month in London for our fans who basically have kids and can't get out at night! As you'd imagine some of the kids were bemused but we do appeal to the very young generation because the energy is still there and we're lively on stage. They seemed to appreciate it.
"But every band has to have their hardcore fans otherwise you can't do it at all. They've sustained us when common sense should've dictated that we chucked it."
Slight Disconnects by Bis is released on February 15, with lead single Sound of a Heartbreak out on January 18.