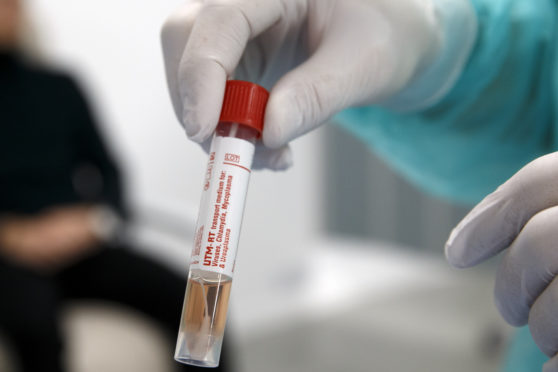 The number of people who have died in Scotland from confirmed or suspected Covid-19 has reached 3,779, according to the weekly statistics released by National Records Scotland (NRS).
The figures, which date to May 24, revealed that the number of weekly deaths from coronavirus has dropped for a fourth week in a row.
Of the total number of deaths registered in week 21 (May 18 to 24), there were 230 where Covid-19 was mentioned on the death certificate, a decrease of 105 from the previous week (11 to 17 May).
#NRSStats show as of 24 May a total of 3,779 deaths have been registered in #Scotland where COVID-19 was mentioned on the death certificate. https://t.co/Ku0qgjLAn2 pic.twitter.com/Lz1l89f35X

— NatRecordsScot (@NatRecordsScot) May 27, 2020
Pete Whitehouse, Director of Statistical Services, said: "Every death from this virus is a tragedy. These statistics, alongside the other important evidence being made available by the Scottish Government and Health Protection Scotland (HPS), are valuable to the understanding of the progress and impact of the COVID-19 virus across Scotland.
"These latest figures show that for the fourth week running there has been a reduction in COVID-19 related deaths.
"Our aim is to ensure that our statistical publication provides information that is as useful as possible and adds value to the understanding of how the virus is spreading throughout the country. We will continue to review and develop these statistics as new information is made available."
---
What the figures show
46% of Covid-19 deaths registered to date related to deaths in care homes, with 47% of deaths in hospitals and 7% of deaths at home or noninstitutional settings.
The proportion of Covid-19 deaths which took place in care homes has risen over time but has dropped back in recent weeks and now represents 54% of all Covid-19 deaths in week 21. The number of deaths in care homes fell for a fourth week, by 62 to 124
Three quarters (76%) of all deaths involving Covid-19 to date were of people aged 75 or over.
Of all deaths to date involving Covid-19, 50% were male (1,898) and 50% were female (1,881)
In week 21 (18 to 24 May), the Health Board area with the highest number of deaths involving Covid-19 was Greater Glasgow and Clyde with 75 deaths
It is also the area with the highest number of Covid-19 deaths to date with 1,232, and the highest rate of Covid-19 deaths to date with 10.4 deaths per 10,000 population.
Deaths involving Covid-19 as a percentage of all deaths rose from 16% in week 14 to 36% in week 17 but has fallen to 19% in week 21.
---
Why this data differs from daily updates
The weekly figures differ to the daily numbers announced by Nicola Sturgeon at her press briefings as they also include deaths where there has not been a positive test for Covid-19, but it is a suspected or presumed factor.
The First Minister's daily figures only record deaths of patients who have tested positive for coronavirus.
Scottish Government Covid-19 statistics, May 27:

2,304 deaths (+13)
15,240 confirmed cases (+47)
1,247 in hospital (+47)
38 in ICU (+3)

Latest updates ⬇:https://t.co/IkWftPJGFN

— The Sunday Post (@Sunday_Post) May 27, 2020
A total of 2,304 patients have died in Scotland after testing positive for coronavirus, up by 13 from 2,291 on Tuesday.
Speaking at First Minister's Questions at Holyrood, Ms Sturgeon announced 15,240 people have tested positive for the virus in Scotland, up by 55 from 15,185 previous day.
There are 1,247 people in hospital with confirmed or suspected Covid-19, a rise of 47.
Of these patients, 38 were in intensive care, a rise of three.
---
Live updates