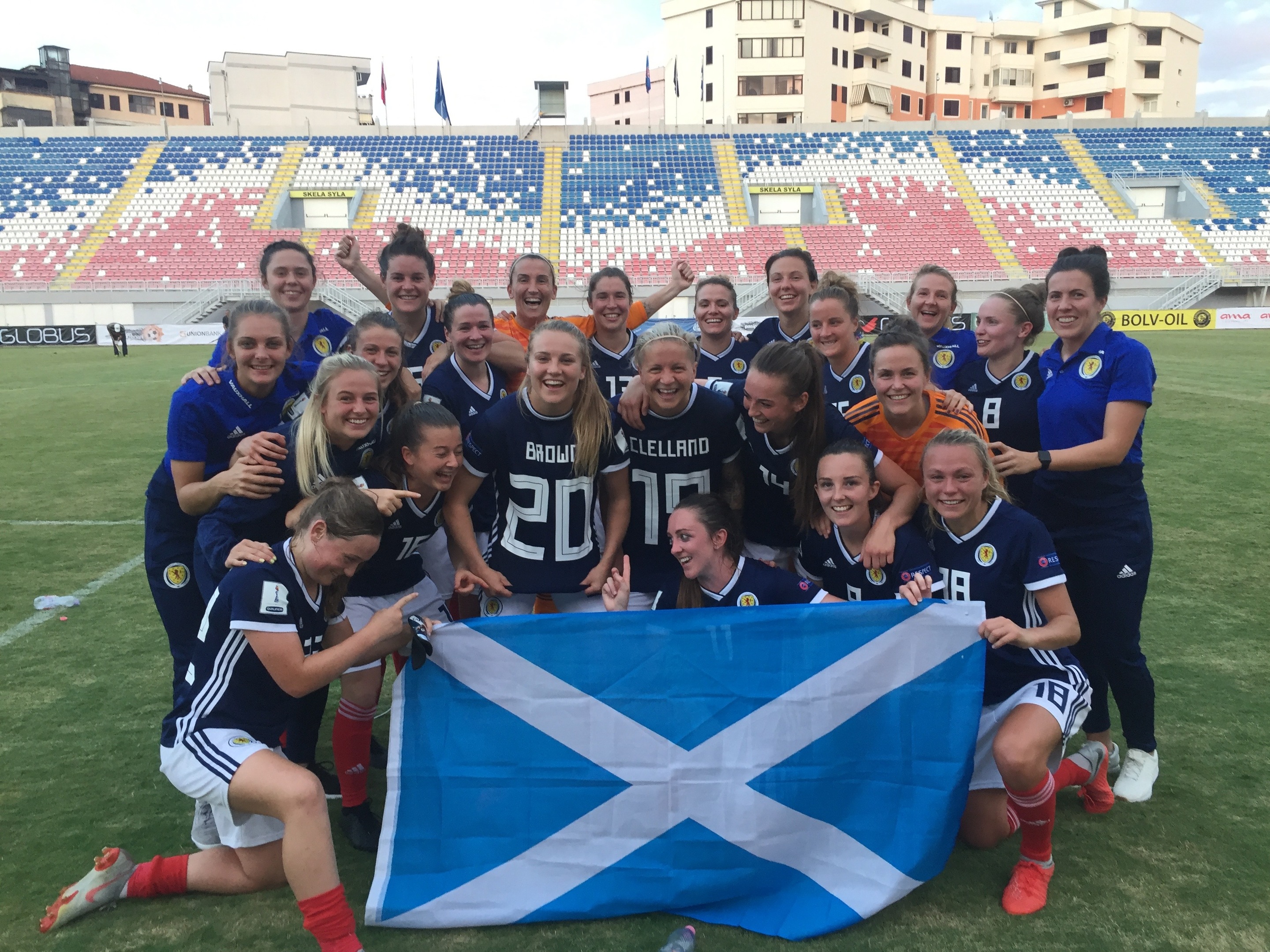 IT'S game on for women demanding equality in sport.
And, as Scotland's finest sportswomen were hailed at an awards ceremony in Glasgow, Maureen McGonigle, chief executive of Scottish Women in Sport (SWiS), says the ultimate goal is in sight.
Five years ago, when she founded the organisation, Maureen was pessimistic about women ever having the same sporting opportunities as men and predicted it would be eight decades before this happened.
Today, she is more hopeful since the #MeToo movement took off on social media, coupled with the campaign for equal pay and an end to sexual harassment that continues to cause waves.
"In this case I'm delighted to be proved wrong," said Maureen. "Nobody could have predicted this huge support for women's equality, which has made huge and rapid advances over the last year or so. Social media has finally given women a global platform to challenge attitudes and demand equality – and I would love to think we are part of that movement."
Maureen, who spoke at the SWiS awards ceremony on Friday night, when shooter Seonaid McIntosh was named Sportswoman of the Year, added a note of caution.
"We still have a long way to go – men's sporting achievements still dominate the media. But there are certainly far more opportunities open to women now, and women are more willing to speak out."
She cites tennis star Serena Williams' claims of sexism after her outburst at the US Open final as another sign that sportswomen have had enough of being treated unfairly.
Williams was fined $17,000 (£13,000) for code violations that included calling the umpire "a liar" and "a thief". Beaten by Naomi Osaka, she was docked a game for verbal abuse, had a point penalty for racquet smashing and a code violation for coaching.
Williams later said it was "sexist" to have been penalised a game, and BBC tennis presenter Sue Barker backed her up, saying that while the umpire was following the rules, she'd seen male players ranting at umpires without being given a violation.
McGonigle said: "When you have a woman like Serena Williams challenging the status quo, it brings it home that she may be an elite athlete at the top of her game, but she is still facing inequality."
She founded Scottish Women in Sport after she'd been listening to presenter Clare Balding speaking post-London 2012 on inequality for women in sport.
It struck a chord with the former executive administrator of Scottish Women's Football.
In November, 2013, she launched Scottish Women in Sport with the support of tennis coach Judy Murray and Olympic gold medallist rower Kathleen Grainger.
"We want to give our elite athletes the exposure they deserve," she says, referring to the lack of media coverage for women's sport.
"By raising women athletes' profiles we hope to help bring in more finance for Scottish women and sport, but it's also about creating role models for young girls to encourage them to continue in sport.
"We want young girls to enjoy sport and get all the benefits that come from it – the camaraderie, confidence and leadership skills."
She says small strides have been made in recent years, particularly with the raised profile of women's football, which she puts down to the success of the Scottish FA national team, who have qualified for the 2019 Women's World Cup in France.
"I'm absolutely delighted for the team and coach, Shelley Kerr, and I know that I will be in France to watch them.
"We are also seeing many more female sports presenters – another chink of light.
"But we are still a long way from equality in sport."
McGonigle is keen to stress, that SWiS is not simply about highlighting the success of top women athletes – women of all ages and stages are encouraged to take part. "We don't want to just create role models from the elite side because not everyone can relate to that.
"They may look at an athlete who trains hard five times a week and think, 'I don't want to do that. I want to go out with my friends, have a boyfriend, eat a burger'.
"We want to get it into women's heads that they are welcome in all sports and that you can have fun with your friends. Nobody is judging you.
"We want to challenge outdated attitudes.
"You still hear people use 'run like a girl' as an insult, but there's nothing wrong with running like a girl."
The winners
SWiS, in association with University of the West of Scotland, celebrated their fifth annual awards on Friday in Glasgow.
The event, hosted by sports broadcaster Emma Dodds, recognised the achievements of female athletes and support staff and volunteers.
The winners are:
Sportswoman of the Year: Seonaid McIntosh (shooting)
MG Alba Youth Ambassador Award: Kirsten Barrett (martial arts)
Frame Role Model: Rosy Ryan (cricket)
Kubnet Community Sports Champion: Anna Beattie
(All Star Juniors Netball Club)
SWiS Inspiration in Sport: Becca Sella (football, tennis, climbing)
Official of the Year: Anne Malcolm (curling)
Solheim Cup Team: Scottish FA Women's National Team
Dentons Coach of the Year: Shelley Kerr (football) sportscotland
Young Sportswoman of the Year: Georgia Adderley (squash)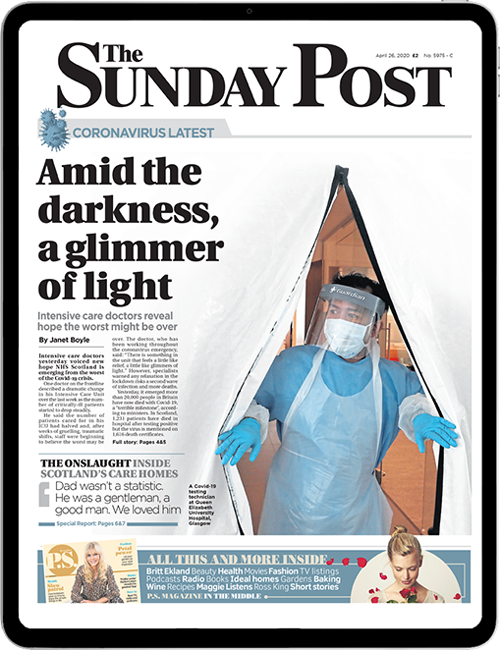 Enjoy the convenience of having The Sunday Post delivered as a digital ePaper straight to your smartphone, tablet or computer.
Subscribe for only £5.49 a month and enjoy all the benefits of the printed paper as a digital replica.
Subscribe