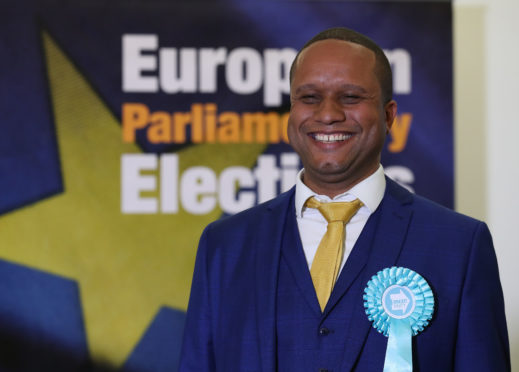 Scotland's only Brexit Party MEP has stood down as a candidate for the upcoming general election in protest at the party's decision not to stand in any Conservative-held seats.
Louis Stedman-Bryce, elected to the European Parliament earlier this year, had been due to stand in Glasgow North East.
The seat is currently held by Labour's Paul Sweeney, who will be standing against the SNP's Anne McLaughlin, the Conservatives' Lauren Bennie and the Lib Dems' Nicholas Moohan on December 12.
Mr Stedman-Bryce tweeted: "I joined the Brexit Party to change politics for good and uphold democracy and I do not trust Boris Johnson to deliver the type of Brexit I voted for. I believe that the deal he has proposed would be devastating to our country and our future prosperity.
"So it is with a heavy heart that I have taken the decision not to run in the upcoming general election."
Mr Stedman-Bryce said that, while he supported "a localised agreement with the Tories in Scotland to help prevent the onslaught of the SNP", he could not support the action across all Tory-held seats.
On Monday, Brexit Party leader Nigel Farage announced his party would not contest the 317 Tory seats won during the 2017 election.
He said: "What we will do is concentrate our total effort into all of the seats that are held by the Labour Party, who have completely broken their manifesto in 2017."
Earlier today, another former Brexit Party candidate branded Farage's decision as a "disgrace to politics".
Robert Wheal, who was due to fight in the Tory-held Arundel and South Downs constituency, said the Brexit Party leader was putting himself ahead of the country.
In a series of angry tweets in the wake of Mr Farage's announcement on Monday, Mr Wheal said: "It's putting Nigel before the country. He will go down in infamy, letting down so many good people with whom he sought their trust. He is finished as a politician."
He added: "All that Farage has exposed is his duplicity to so many supporters who had put their faith in him."
Mr Wheal said Leave supporters could "kiss goodbye" to Brexit following the decision and vowed to spoil his ballot paper.
Responding to Mr Farage's decision, Liberal Democrat leader Jo Swinson tweeted: "The Conservative Party are the Brexit Party now."
And SNP leader and First Minister Nicola Sturgeon said: "Any form of Brexit that is acceptable to Nigel Farage will be deeply damaging for Scotland.
"Makes it all the more important to get rid of Boris Johnson's Tories, escape Brexit and put Scotland's future into Scotland's hands."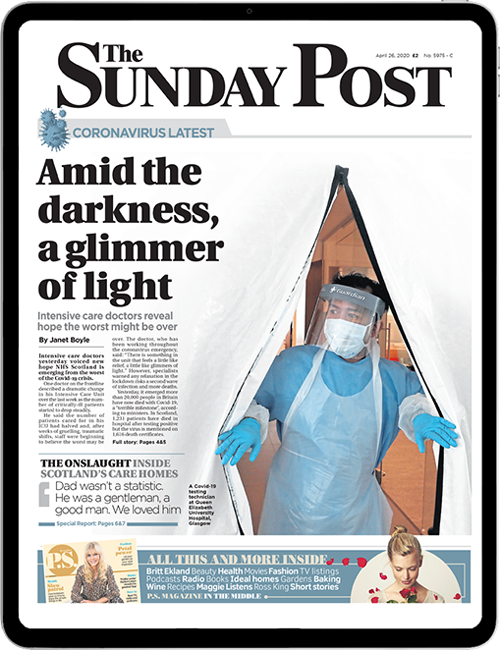 Enjoy the convenience of having The Sunday Post delivered as a digital ePaper straight to your smartphone, tablet or computer.
Subscribe for only £5.49 a month and enjoy all the benefits of the printed paper as a digital replica.
Subscribe