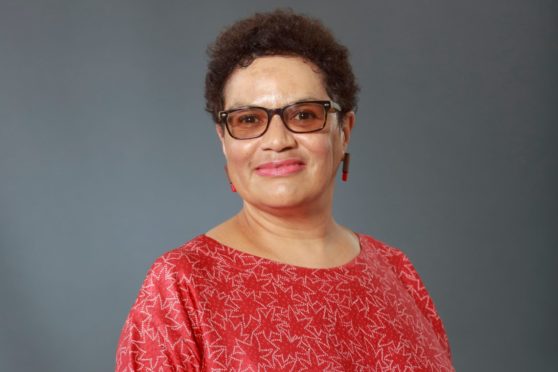 Our national poet Jackie Kay has picked a favourite verse each week through lockdown.
Today, as Black Lives Matter protests are staged in Scotland and around the world, we asked her to introduce one of her own.
---
I wrote this poem, In My Country, more than 30 years ago now. Back then, a twenty-something, I had already had so many varied experiences of people in my own country asking me where I was from.
Once, I was in a shop in Drymen trying on a top. That colour suits you, a woman said. Where are you from? I'm from Glasgow, I replied. "Is that right?" she said, "because I've got a friend from the Dominican Republic". It was such a funny line my son put it on a T-shirt for a Christmas present.
Once my mum introduced me as her daughter to a woman in Wigtown. She said: "Is that lady your daughter? Your daughter is awful tanned. Is she that colour every day?" Sometimes it makes me laugh but often not. In a taxi, the driver asked where I was from, and when I said Glasgow, he said: "Well, how do you explain your tan".
The question where are you from is always a loaded one; it contains an implication that you don't belong here. One of the most hurtful consequences of racism is that it divides people; it is ignorant, toxic and wasteful. It makes people feel uncertain, and often frightened, in their own land.
Our image of what a Scottish person looks like needs to keep changing, to reflect the country as it is now, not what it once might have been. If we're going to stick to our familiar clichés then let us see black men in kilts and black women on shortbread tins.
When I was growing up, there did not seem many people on the TV who looked like me, Evonne Goolagong at Wimbledon and Trevor McDonald. That has changed massively but the image of what a Scottish person looks like has not changed enough. I belong to Glasgow, but does Glasgow belong to me?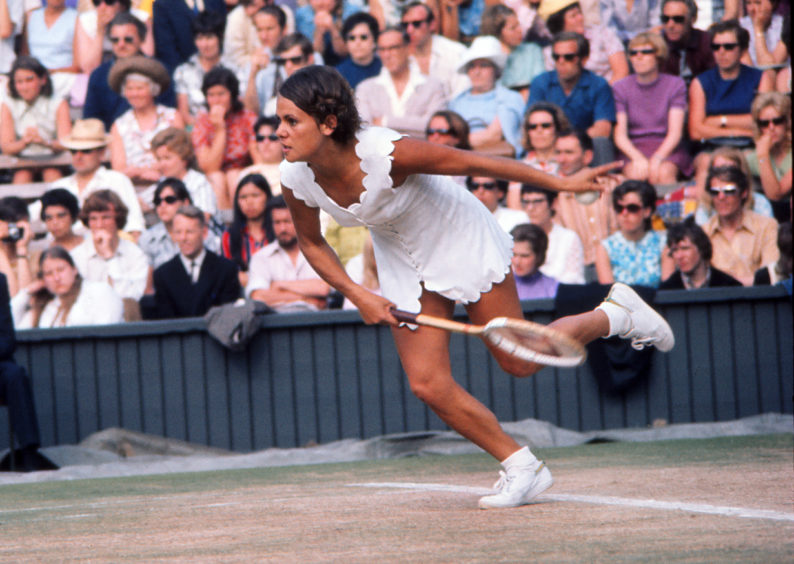 Your old poems often tell the story of your life, in a different way from diary entries. I must have imagined when I wrote this poem in my 20s, that it would not still feel relevant in my 50s. Sadly, it does.
Poems hold up mirrors to our times. In Scotland, we must hold up a mirror to ourselves. Do we see prejudice? What we need to see is not defensiveness. What we need to see is anti-racism.
---
In My County
by Jackie Kay
walking by the waters,
down where an honest river
shakes hands with the sea,
a woman passed round me
in a slow, watchful circle,
as if I were a superstition;
or the worst dregs of her imagination,
so when she finally spoke her words spliced into bars
of an old wheel. A segment of air.
Where do you come from?
'Here,' I said, 'Here. These parts.'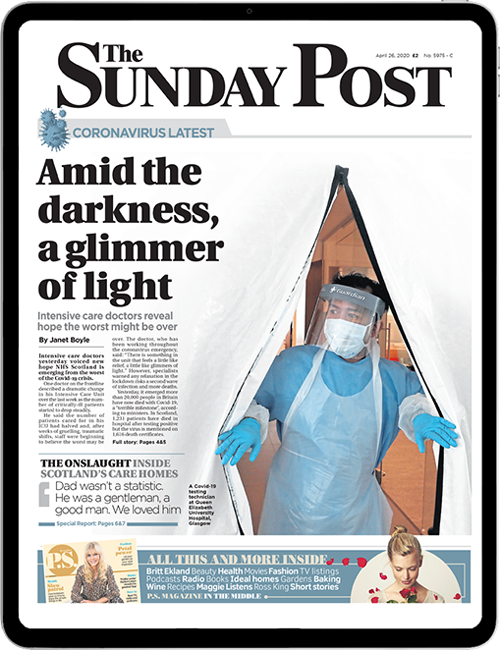 Enjoy the convenience of having The Sunday Post delivered as a digital ePaper straight to your smartphone, tablet or computer.
Subscribe for only £5.49 a month and enjoy all the benefits of the printed paper as a digital replica.
Subscribe