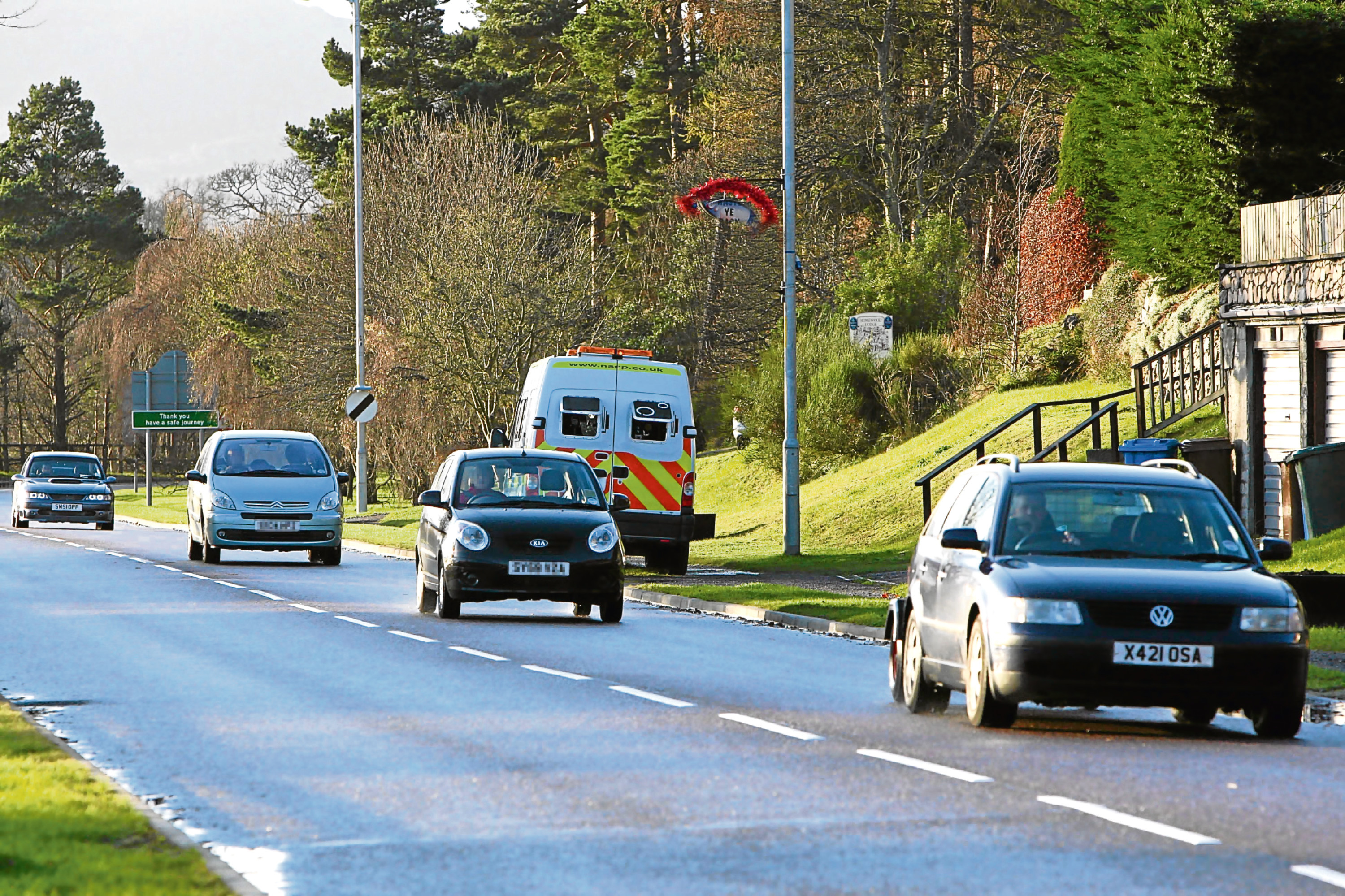 THEY'RE the bane of motorists' lives – mobile police camera vans that always seem to pop up where least expected.
But today The Sunday Post can reveal the top 10 spots where speeding drivers are caught out by the mobile roadside camera vans.
Since 2013, Scotland's busiest vans have netted in the region of £3.6 million in fines from around 36,000 drivers caught speeding.
Three locations policing the same stretch of road – the busy A74(M) motorway through Dumfries & Galloway – are the most lucrative.
Police Scotland has been slammed for its "excessive" camera van policing of the stretch of key trunk road near Lockerbie.
One van, situated at Kirkpatrick Fleming, recorded 7310 speeding offences. And a few miles north, near Beattock, the second-highest number of offences was recorded by a different van – 5187.
The road is the key route from the north of England to the central belt, used by freight, tourists and thousands of motorists every week.
So many people are snared by the vans – which are normally positioned on bridges over the motorway and operated under the rules and guidance of the Scottish Government's Saftey Camera Partnership – that solicitors' offices are alleged to be thriving in nearby Dumfries, where some drivers find their cases referred to the town's sheriff court.
Here's the top 10 mobile speed camera spots in Scotland (in terms of fines issued)
1 A74(M) near to Whicketthorn, Kirkpatrick Fleming – 7310
2 A74(M) S.B.C near to Holms O/B, Beattock – 5187
3 A74(M) near to Torwood O/B, J17, Lockerbie – 4199
4 The A90 Road Edinburgh between Burnshot Flyover and Cammo Road – 4081
5 A74(M) near Greenhillstairs O/B, Beattock – 3252
6 A90 Aberdeen to Dundee at Kingsway West Charlotte Street – 2830
7 A92 Crossgates to Glenrothes near to the
A909 Bridge Street Junction – 2578
8 A74(M) S.B.C near to North O/B, J19, Ecclefechan – 2507
9 Houstoun Road Livingston West Lothian at Nettlehill Road – 2481
10 A68 Road Soutra Hill North From the West Entrance to Dunlaw Wind Farm Scottish Borders – 2385
Oliver Mundell, MSP for Dumfriesshire, however, believes the use of the vans on that particular stretch of road has become too much.
He said: "While there is a need to reduce the number of incidents on the A74, these figures show the police presence is excessive.
"Rural communities often ask why there is not more done to help reduce speeds in their areas.
"But this data shows that the majority of police time is being spent on motorway stretches.
"It's clear that there needs to be more balance in their approach, rather than punishing drivers on the same stretch of motorway thousands of times a year."
Neil Greig, policy and research director for the Institute of Advanced Motorists, echoed Mr Mundell's fears that "cash-grabbing" mobile vans are failing to cut drivers' speeds.
He said: "We think that the best speed cameras don't catch anyone because all the drivers have already got the message and have slowed down. The success of a speed camera isn't measured in how many speed tickets are issued.
"A mobile camera issuing 7310 tickets isn't doing its job.
"These particular cameras on the A74(M) need to be reviewed to see if they are doing what they are meant to do – reducing speed.
"I think Police Scotland, and the speed camera partnership, need to be more transparent because many of these cameras are located on a modern motorway, which by definition is one of our safest roads.
"I'm not convinced there is a speed problem on this road. Drivers might take the view the vans are there to catch as many people as possible."
The overall number of fines – from mobile and also fixed location cameras – has actually halved since 2013, dropping from 85,069 in 2013 to 38,961 in 2016.
But officers at Police Scotland insisted that a fall in the number of speeding drivers facing fines should be welcomed as a sign the vans were doing their job.
A spokesman for the force said: "The purpose of safety cameras is to provide a highly visible deterrent to drivers who may otherwise be inclined to speed.
"Evidence of speeding or red light running, reduces the number of people injured because of these actions. All safety camera sites are published, have warning signage in place and all equipment has high-visibility marking to make drivers aware of the presence of the vans.
"For effective deterrence, drivers must believe that speeding or red light running in the vicinity of these cameras will always be recorded by the equipment, leading to fines and penalty points.
"With the foregoing in mind, we judge our most effective cameras to be those with the least number of detections.
"The object is not to detect offenders, it is to educate and discourage/deter drivers from offending in the first instance."
And questions were being asked last night whether some cameras at permanent fixed spots were even switched on; with one in four of the devices not recording a single offence last year.
The road safety charity, Brake, however, said the force was not doing enough to crack down on drivers who flout the law.
Spokeswoman Lucy Amos said: "This fall in the number of Scottish speeding offences at the same time as only one in four of Scotland's speed cameras is switched on, is worrying.
"Speed cameras are a proven, cost-effective way of reducing collisions and preventing deaths and serious injuries on our roads.
"Speed is a contributory factor in one in four fatal crashes in the UK – crashes that have a devastating impact on those left seriously injured or bereaved.
"It is vital that these cameras are switched on and monitored in order to enforce speed limits and catch drivers that break the law.
"Brake supports the use of speed cameras, and would encourage 'the return to use' of any cameras that have been turned off."