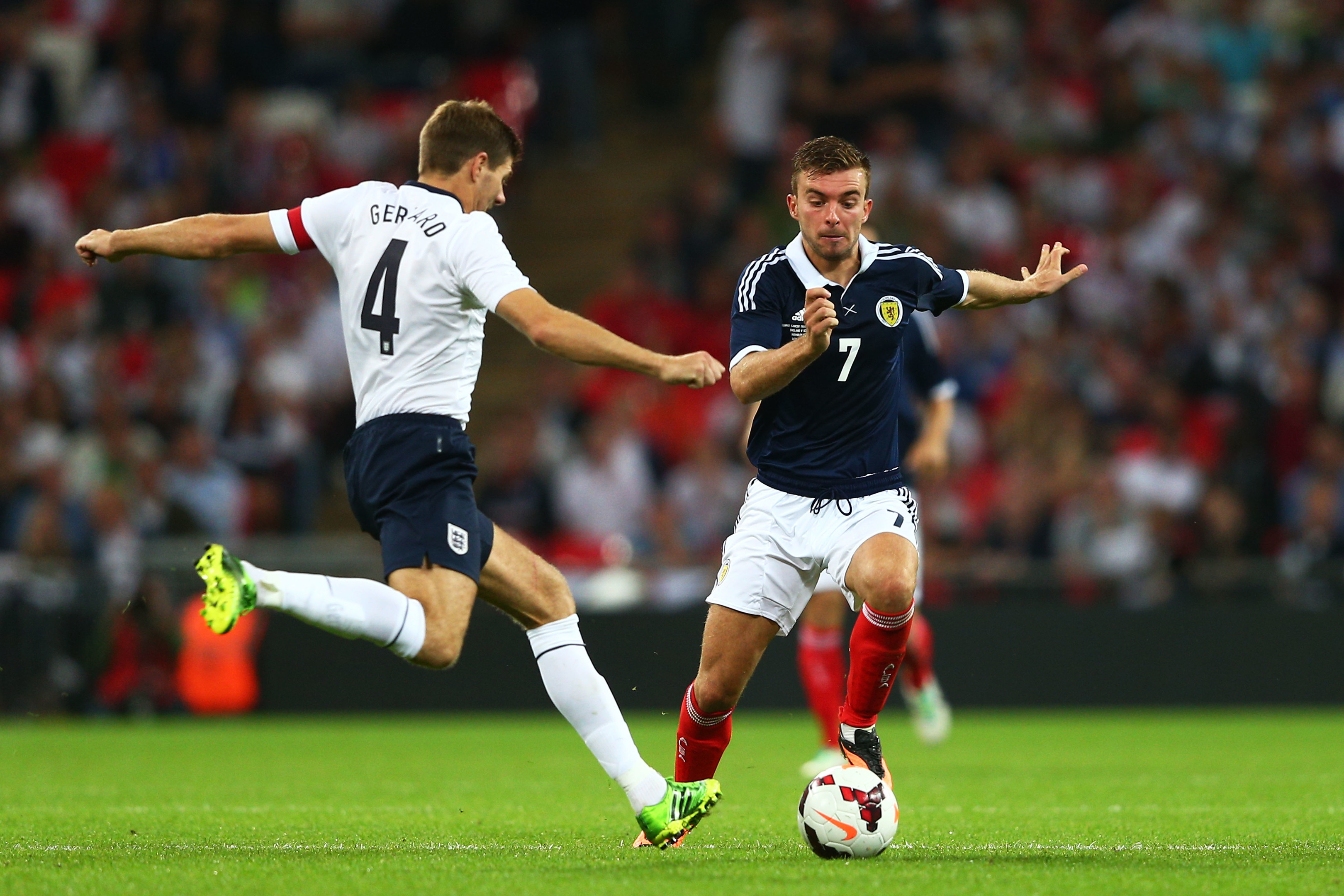 GARETH SOUTHGATE comes across as an unlikely heartbreaker.
But that's exactly the role the England interim manager played with James Morrison, when he brought the Scotland midfielder's career at Middlesbrough to a seemingly premature end.
Morrison was the local boy done good. He had come through the Academy, starred in their first-ever FA Youth Cup winning-team in 2004 and eventually played in the UEFA Cup Final. He seemed destined for a long and successful future at the Riverside.
Southgate had been his captain when he first came into the Boro side and would then go on to become his manager when Steve McClaren took the England job.
However, sentiment was pushed to one side when Morrison was shown the door in 2007 as Southgate showed his ruthless streak.
It was a huge blow to the then 21-year-old. The reality hit home that his dream was over at Middlesbrough and he was sold to West Brom.
However, nearly a decade later, Morrison doesn't hold any grudges towards his former skipper and manager.
And Morrison shoots down the idea that Southgate isn't cut out for the cut-throat world of football management.
"The perception is that Gareth is a nice guy," he says. "But when he needs to, he can make those big decisions and tell you straight how things are.
"He had been my manager for a season before he got rid of me. I was told that I had to go. They wanted Gary O'Neil to come in from Portsmouth and I had to make way.
"I was bitter at first towards Gareth for getting rid of me but it was probably the best decision I ever made to come to West Brom.
"I am still a big Middlesbrough supporter to this day. But it turned out to be the right thing for me to come here, fend for myself and play week-in and week-out. I have never looked back.
"I don't hold any grudges against Gareth about it now. He's a good guy.
"It was a bit strange when he moved into management having been our team-mate. Suddenly he went from being called 'Gate' to 'Gaffer'.
"He would probably admit now that it was a bit surreal for him to jump straight into the job.
"But he was a great captain for me. He wasn't a screamer and shouter but led by example and he was our best player.
"Everything he did was 100%, in training, on and off the pitch, and he was a real professional.
"He was nice to all the lads who came through. But he put us in check when he had to and he was right. I stepped out of line a couple of times and he wasn't happy about that.
"Looking back now, it was me being daft and stupid. Gareth showed me that wasn't the way to act.
"Those experiences made me the player I am now. It was all about trying to be a nice guy off the pitch and respectful to your fellow professionals."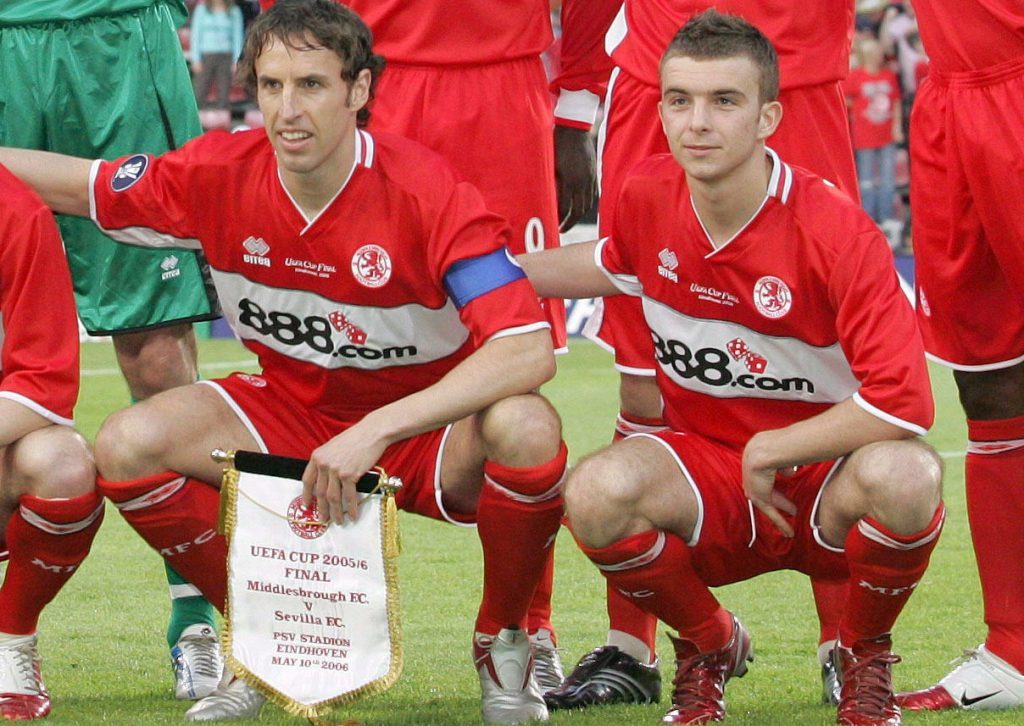 Now Morrison's aim is to make sure that Southgate can't break his heart for a second time.
The West Brom man is part of Gordon Strachan's Scotland squad that will line up against Southgate's England at Wembley on Friday night.
Morrison is still driven by the idea of ending the long wait for Scotland's return to a major tournament.
He could barely disguise his envy during the summer as club-mates from the Hawthorns went to Euro 2016 with the other Home Nations and had the time of their lives, while he was back home.
Defeat by the English in the World Cup qualifier would leave the Scots with a mountain to climb in Group F.
And now 30, it would possibly shut the door on Morrison's international ambitions forever.
"It hurt seeing so many of my team-mates at the Euros," he admits. "I couldn't really bring myself to watch it.
"There was so much hype in the media about Wales and Northern Ireland getting there.
"When I started my Scotland career, what I wanted to do was get to a major tournament and it is killing me having not done so.
"It's still a burning ambition of mine. I speak to Darren Fletcher about it regularly and he still keeps going because he wants that, too.
"I imagine it would be an unbelievable experience and that is what we are working towards. But time is starting to run out and it's not getting any easier."
Morrison was an unused substitute last month as Scotland's campaign was derailed by drawing with Lithuania at Hampden and the defeat in Slovakia.
Yet he believes an encounter against the Auld Enemy offers the ideal opportunity to bounce back.
Motivation is not needed as Morrison steps back on to the field where he had one of his finest moments in football.
He scored the opener the last time the two countries met, at Wembley in August, 2013, and is hoping for a similar occasion, but a different outcome, after losing that friendly 3-2.
"This is the right game for us," he states. "That last game at Wembley was a great occasion and the atmosphere was fantastic.
"It was played at a fierce pace, with both sides going in for everything. Now it means something extra with it being a World Cup qualifier.
"It's a huge game and if we win, we're back in it. We have to stand up and be counted because we need a result.
"When I'm up north, all everyone talks about is England v Scotland.
"I remember Mark McGhee saying scoring in that match was the highlight of his career.
"For me, scoring at Wembley gave me a huge buzz. The feeling I had was probably one of the best moments I've ever had on a football pitch.
"I still pinch myself now when I think about it. But Rickie Lambert killed me by popping up and scoring the winner for England.
"It was a case of ifs and buts, but we led twice then and couldn't capitalise.
"Hopefully if we're in a winning position again, we can hold out this time."
---
READ MORE
Celtic captain Scott Brown returns to Scotland squad for Wembley clash
Scotland can take boost from our fairytale title win, says Leicester City boss Claudio Ranieri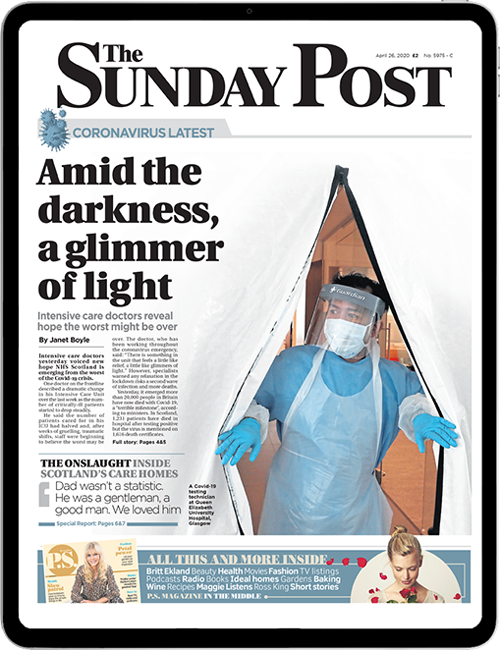 Enjoy the convenience of having The Sunday Post delivered as a digital ePaper straight to your smartphone, tablet or computer.
Subscribe for only £5.49 a month and enjoy all the benefits of the printed paper as a digital replica.
Subscribe