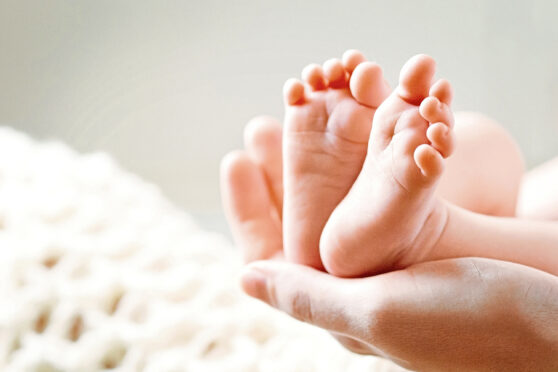 Scots maternity units will not join a landmark trial of technology designed to alert midwives and doctors to pregnant women at risk, we can reveal.
The Tommy's App, which is set to be tested in 26 maternity units south of the border, will warn if mothers and their babies could be at risk of serious conditions such as pre-eclampsia.
UK health secretary, Steve Barclay, last week announced £1.8m in funding to allow the 36-month trial to go ahead but, The Sunday Post can reveal, the Scottish Government decided not to take part.
The app was developed by UK charity Tommy's at its National Centre for Maternity Improvement, alongside the Royal College of Obstetricians and Royal College of Midwives. The app, which uses specially-designed algorithms to assess all the information collected at antenatal appointments to give an early warning of concerns, has been hailed by obstetricians as a potential "game-changer".
When project leaders met with senior Scottish Government clinical staff last month, however, they were told the Scottish NHS would monitor the trial but not join it.
The clinical director of the Tommy's National Centre for Maternity Improvement, professor Basky Thilaganathan, said: "We will continue to work with our colleagues in the devolved nations who have already expressed an interest to reach that goal.
"The trial funding announced enables us to further our learning on implementation of the tool with the aim to scaling up, which is appropriate to ensure safe care across the board."
Campaigners yesterday claimed the failure to join the trial underlines the urgent need for a women's health champion. The role was announced 16 months ago, long-promised by first minister Nicola Sturgeon but still unfilled.
Marcus Green, chief executive of UK charity Action On Pre-Eclampsia (APEC), said: "I am surprised the Scottish Government does not want to take part in ground-breaking research endorsed by the biggest names in maternal and baby health. It is lauded and promoted by the Royal College of Obstetricians and Gynaecologists (RCOG).
"We must remember that maternal deaths and illnesses following pregnancy are higher in the UK than many other European countries.
"However, a test used to detect pre-eclampsia, used in England, is not available to mothers in Scotland, either. A 'look and see what others are doing' is not a progressive approach."
He added this demonstrated the need for a women's health champion, a role already filled in England to help close health care gaps between men and women.
Senior policy advisor at the National Childbirth Trust, Elizabeth Duff, urged the Scottish Government to join the trial. She said: "Early support for pregnant women who are at risk of developing complications is a welcome step in the right direction.
"Pregnant women in Scotland deserve access to the same equitable maternity care – it shouldn't be determined by the country in which they live."
Scottish Labour women's health spokesperson, Carol Mochan, said the response showed once again the need for an urgent appointment of a Women's Health Champion.
Mochan said: "The SNP seem content to risk maternity healthcare in Scotland falling behind the rest of the UK.
"In their women's health plan they promised to boost research into women's health, but there's been little to no evidence of this.
"Even basic maternity services have been buckling under pressure, and staff are already working tirelessly to deliver the standard of care mothers and babies deserve.
"It's clearer than ever that the SNP need to stop the delays and appoint the Women's Health Champion to stand up for women's healthcare."
Research in the British Medical Journal highlights that mothers in the UK are three and half times more likely to die during or soon after childbirth than those in Denmark or Norway. A separate report, published last month, showed a worrying rise in the UK's maternal mortality rate during the three-year period from 2018-2020.
And research in the journal of the Association Of Anaesthetists, shows a rise in serious illness in pregnancy. The rate of severe maternal illnesses in Scotland increased between 2012 and 2018, and was associated with older mums and those with obesity.
Experts suggest that problem pregnancies and not declining but doctors are getting better at saving mums who become ill in childbirth.
The Scottish Government said: "The Scottish Government will continue to work collaboratively with Tommy's and very much value the work they do. We are interested in the trial and how it progresses and will consider for Scotland in due course."
On the Women's Health Champion, it said it was considering a number of candidates and would make an announcement shortly.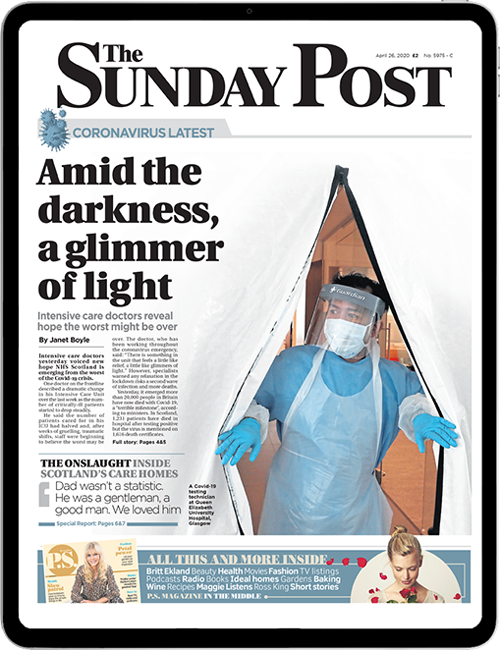 Enjoy the convenience of having The Sunday Post delivered as a digital ePaper straight to your smartphone, tablet or computer.
Subscribe for only £5.49 a month and enjoy all the benefits of the printed paper as a digital replica.
Subscribe