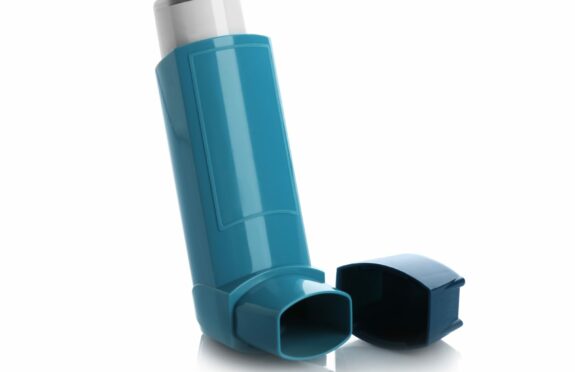 Why more women than men are killed by asthma is to be probed in landmark research.
Scientists hope to discover the role that hormones play in killing around 75 women in Scotland every year and hospitalising hundreds of others.
Women are more likely than men to die from asthma and the research comes as Scottish Government figures show a rise after falling for six years. Respiratory experts in London are trying to uncover how oestrogen hormones act as a trigger for attacks.
The new research follows work at Edinburgh University revealing women in the UK are twice as likely to die from asthma attacks than men and more likely to be admitted to hospital – some women up to 12 times a year, triggered by their menstrual cycle.
Research by Asthma & Lung UK shows that while serious attacks are falling in men, they show no sign of declining in women. Since 2016 more than 400 women in Scotland have died from asthma while 177 men died.
The condition killed 76 women in Scotland and 37 men in 2020, an increase of 15% from the previous year.
The new research has been announced as campaigners wait for the Scottish Government to appoint a Women's Health Champion, a post announced in August last year and subsequently promised by the First Minister to be filled by summer 2022.
Joseph Carter, head of Asthma & Lung UK Scotland, said: "There needs to be an urgent appointment of a Women's Health Champion.
"There is a major discrepancy in asthma for women and some have had an awful experience in pregnancy in Scotland and at other times."
Professor Mona Bafadhel, winner of the Asthma & Lung UK Women's and Asthma chair award, will investigate the role of the female hormone oestrogen in the research to begin at King's College London. Dr Samantha Walker, director of research and innovation at Asthma & Lung UK, said: "This is vital research into asthma and women because what is not really clear is that if sex hormones are a trigger, we need to discover why."
Edinburgh University's Asthma UK Centre for Applied Research say that despite the UK having some of the most comprehensive health data in the world at its fingertips, data on sex hormones and asthma remains largely unexplored. Because of this, women with asthma continue to have worse outcomes. It says research into why women are more likely to be hospitalised and die from asthma is insufficient, along with and what treatments new and existing, could help.
Walker added: "Research into the role of oestrogen is trying to elucidate exactly what is going on there and why are sex hormones a trigger for asthma for some patients. You can hopefully ascertain cells or how they interact with each other and with that knowledge, go on to prevent it."
Walker revealed that many women do not seek help but instead, accept having asthma attacks.
She said: "In my 35-year career I have met many women whose lives have been impacted and while research has been carried out, much more needs to be done."
In a survey by the charity, one in 12 women with the chronic condition reported that their asthma was worse around menstruation. The illness is more common in boys until puberty but girls overtake boys in patient numbers until the menopause.
Some report it worsening during pregnancy and others say it lessens their asthma, the charity reports.
The Scottish Public Health Observatory reports that this gap between women and men being hospitalised has been increasing.
Between 2010 and 2020 this fell in men but declined and soared again in women back to 2010 levels.
The Scottish Government said it is considering candidates for the Women's Health Champion post and expects to make an announcement soon.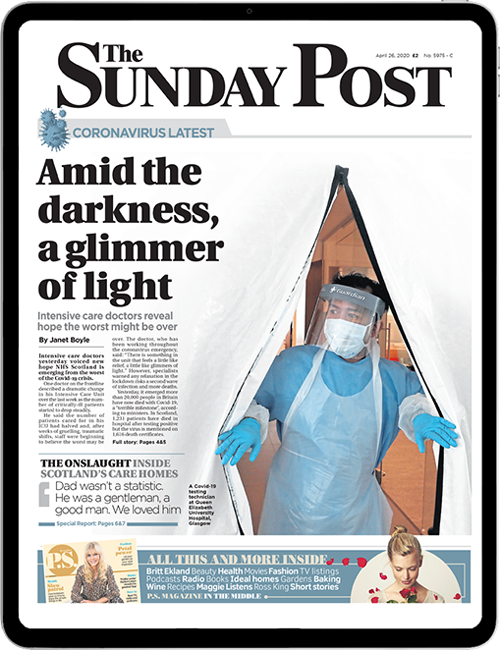 Enjoy the convenience of having The Sunday Post delivered as a digital ePaper straight to your smartphone, tablet or computer.
Subscribe for only £5.49 a month and enjoy all the benefits of the printed paper as a digital replica.
Subscribe