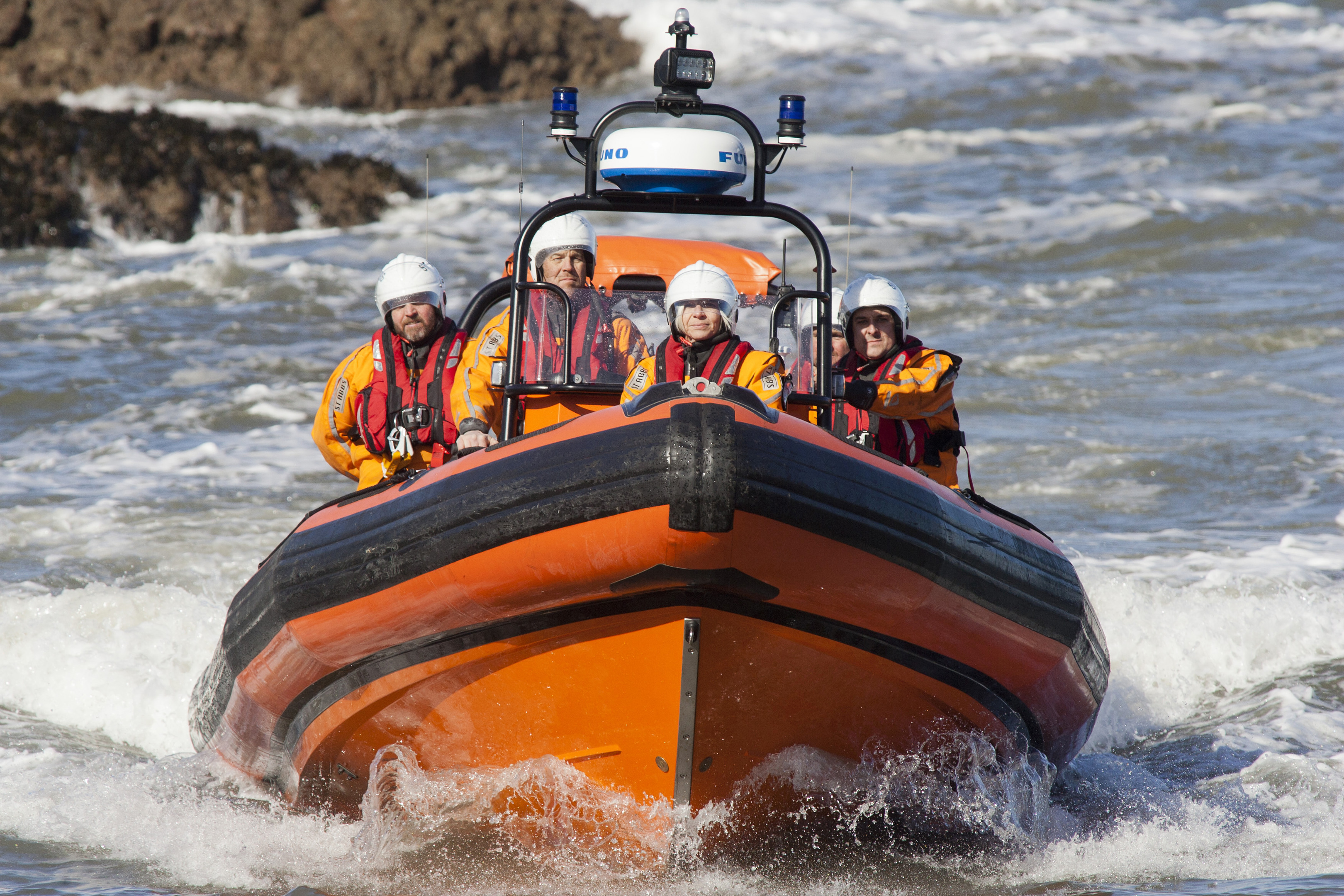 THE freezing waves of the North Sea seem a million miles from the sun-baked Australian outback.
But nurse Susan Barry has swapped a four-bed bush hospital to join the crew of a lifeboat saving lives off the Scottish coast.
Susan, 51, joined St Abbs lifeboat, Britain's only independent lifeboat, after being approached by the team, keen to enlist her medical skills, soon after she and her husband Richard, moved to the Berwickshire fishing village.
She said: "They thought it would be good to have a nurse on board. It's not something I ever believed I would ever do,.
"But I thought, 'Why not?'.
"The sea can be extremely dangerous though.
"Patients include those with hypothermia, trauma injuries, cardiac arrests and heart attacks.
"I nursed previously in a small four-bed hospital in the Australian town of Goodooga and latterly at the brain surgery unit at Edinburgh's Western General.
"But it is entirely different when you are out at sea, miles from a hospital, with an injured patient. But experience and training take over."
Along with the rest of the crew, Susan has learned how to pilot the boat, funded by famous biscuit makers Tunnocks.
The craft is one of the most advanced and quickest lifeboats in the UK. It is powered by twin 200hp engines, with state of the art electronics.
When she is not at work in her current nursing job with elderly patients, she is on call 24/7, like the rest of the crew.
The mum has already helped rescue a missing diver who was suffering from exhaustion and dehydration.
He had become separated from his diving partner.
The waters off the fishing village are a haven for divers, kayakers and surfers.
Another emergency call-out was to retrieve the body of a man who had died after falling into the sea.
At 51, Susan is the oldest crew member.
"I am old enough to be some of the crews' mum," she smiled.
"But certainly not too old to pass the rigorous training needed to become a volunteer.
"The sea can be extremely rough but I only suffer from sea-sickness on ferries, and never on the lifeboat.
"Emergencies are always challenging and often rewarding.
"What I have learned in nursing is always to expect the unexpected."
In her job as a nurse in the Aussie Outback Susan revealed that her first patient was a horse!
She smiled and said: "I was asked to stitch the animal's leg as it was badly gashed.
"A local brought it in and rather than see the poor animal suffer, I put stitches in his leg.
"Snake bites were more common, though.
"There was always a box of anti-venom available to treat patients who had been bitten.
"They can be fatal if not treated promptly."