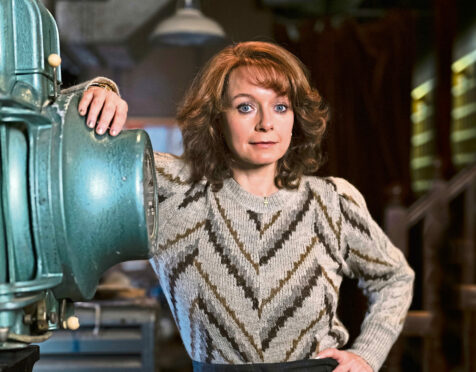 The two-time Oscar nominee talks about Save The Cinema – a true story about a youth opera teacher who writes to Steven Spielberg in a bid to save her town's picturehouse.
Who do you play?
Liz is a hairdresser with three boys and a wonderful husband, and together they run a youth opera in Carmarthen, Wales. She had quite an extraordinary life. There are certain parts of the script where I was like, "Did that really happen?"
Why did you take the role?
At my age, it's nice for me to try to do different things. That often doesn't come along, because the parts are just not there. We're getting better, but there's not the variety. I really found Liz's voice to be fascinating and inspiring.
Is the story a reminder about the importance of the arts?
I thought it was a gentle reminder to society of what's important, especially given the austerity we've had for years. The arts have taken such a crushing blow, both with Brexit and with the pandemic. You can't forget the arts, you can't forget music. It is life. It's so important.
Was it difficult to get the accent right?
It was, yes. When I've done Welsh in the past it was more Cardiff. I've done my best, so I hope it's not too bad! I've had so many challenges over the years.
One of the trickiest accents I ever did was Alpha in The Walking Dead, and I loved it. Once it clicks, you're in heaven. It's the learning of a new skill, learning to work a new muscle, that's exciting.
Do you hope the film inspires people to visit indie cinemas?
I really hope so. I hope it inspires younger people. A lot of young people just watch their computers, unless they're going to the Imax to see a superhero movie.
Everything has to be a big event to get people out, and it breaks my heart a little bit. I found the fact we were making a film that was about the love of film, and the love of theatre, quite beautiful.
What do you make of Steven Spielberg's involvement in trying to save the cinema?
It just confirms to me that his love of cinema is profound. The fact he did that for this little Welsh town!
He's not only an incredible filmmaker, but he's just an absolutely amazing person to work for. I was quite young when I worked with him (on Minority Report), so he set the bar very high for the rest of my career.
Apart from Minority Report, what's your favourite Spielberg film?
Schindler's List. It breaks my heart. He manages to make very political films without them being very political, if that makes sense. The stories are poignant, but actually the message behind it is, "This should never happen again."
Save The Cinema is in cinemas and on Sky Cinema from January 14.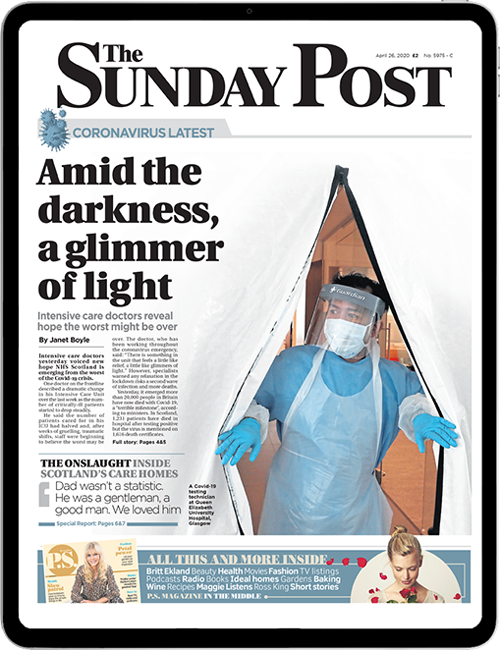 Enjoy the convenience of having The Sunday Post delivered as a digital ePaper straight to your smartphone, tablet or computer.
Subscribe for only £5.49 a month and enjoy all the benefits of the printed paper as a digital replica.
Subscribe