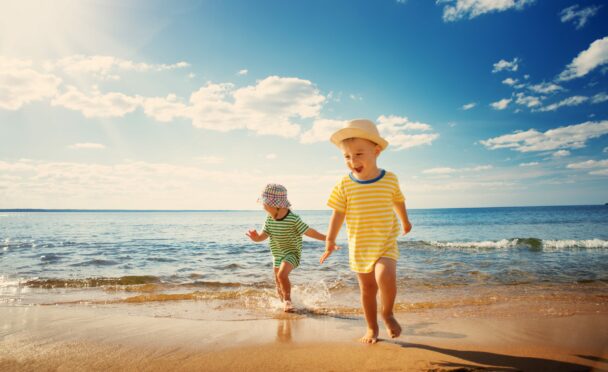 As Scots fly off in search of summer sun, they are facing higher prices than they did pre-lockdown.
Flight comparison site Skyscanner said prices have risen in line with demand as holidays become a viable option again but foreign currency sales suggest holidaymakers are not being put off by higher prices.
Strong growth in purchases of currencies for Croatia, Mexico and the Caribbean suggests these are set to be the destinations of choice this summer, the Post Office said.
It said sales for most currencies have been accelerating since the start of the year, with purchases of the Croatian kuna up by 137% compared with two years earlier. Big rises have also been charted by the Mexican peso.
Travel experts say that with overseas holiday prices soaring, it is wise to consider ways of getting the most from your money when you get there. It can be easy to overspend in a foreign country. At least in part, this is because spending in a foreign currency may feel different.
Kalpana Fitzpatrick, editor of personal finance website The Money Edit, told Raw Deal: "One of the biggest mistakes holidaymakers make is to buy currency at the airport.
"This last-minute dash means you will end up with less money as exchange rates are notoriously poor at the airport. Instead, get your cash in advance and find the best exchange rate."
For those heading to Europe, the good news is that your money will now go further than it did a year ago.
The UK's post-pandemic economic recovery has boosted the pound's performance against the euro. But economists warned that the improved exchange rate may not last, so you may want to think about buying at least some euros now.
It is also worth shopping around for the best deals on pre-paid money cards and to check in advance that your bank does not overcharge you for using a debit card overseas.
"If you are using your bank card, make sure you use one that does not charge you for using it abroad," Fitzpatrick said. "Bank charges can be up to 3% per transaction, which will really add up.
"Instead, get a 'travel-friendly' card that won't charge you. Take a look at pre-paid cards like Revolut or Travelex for example."
Fitzpatrick said using certain credit cards such as Halifax Clarity Mastercard or Barclaycard Rewards Visa can also give you fee-free spending abroad.
"And if you bank with digital banks such as Starling or Monzo, then they do not charge you for foreign transactions," she explained.
She added: "Also, if you are planning to hire a car abroad, shop around for the best price using sites like Zest or Skyscanner which compare deals across the big companies including Hertz, Sixt, Europcar and Alamo.
"Big savings can be made here and with the price of holidays on the rise these savings soon add up."
The tips
CASH
Take foreign currency but make sure to budget correctly, or you will be left with no money by the end of your trip. Ensure you find the best deal before leaving to avoid buying currency at airport exchanges where the charges are high, and rates are poor.
CREDIT AND DEBIT CARDS
Take your credit or debit card abroad but watch out for foreign usage charges and your cards getting blocked by your provider. Some banks charge a daily fee that can soon stack up.
PREPAID CARD
These cards can be pre-loaded with cash which you are then allowed to spend in shops or withdraw from ATMs. They only let you spend the money you have put on the card, so there is no risk of you getting into debt.
TRAVELLER'S CHEQUES
These can be converted into foreign currency in specific locations abroad. You will need to sign and provide an ID to do this. Traveller's cheques are becoming rarer, making it increasingly hard to find someone who will exchange them for cash.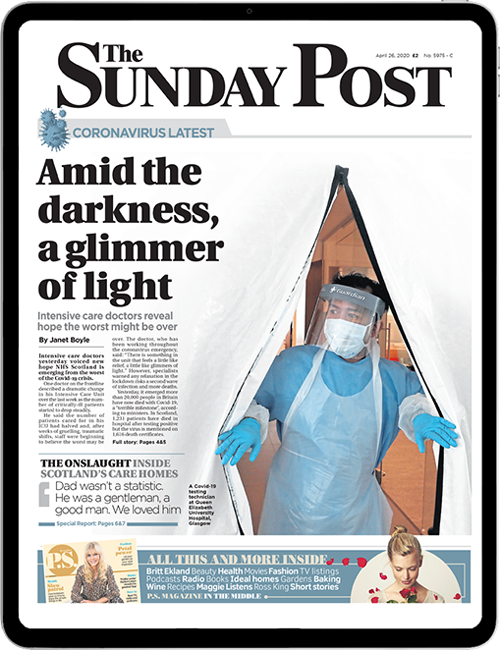 Enjoy the convenience of having The Sunday Post delivered as a digital ePaper straight to your smartphone, tablet or computer.
Subscribe for only £5.49 a month and enjoy all the benefits of the printed paper as a digital replica.
Subscribe