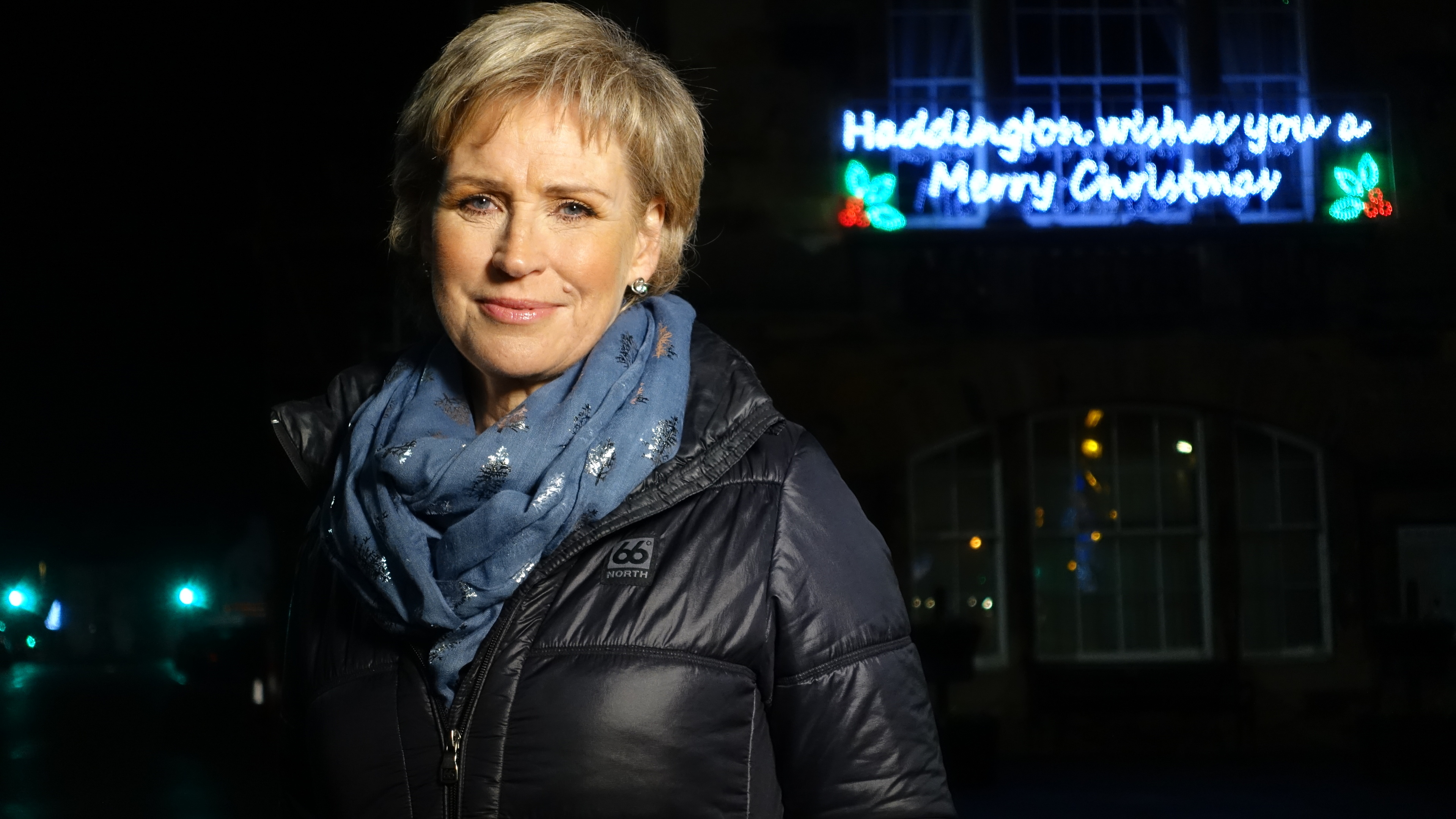 THEY may laugh and call her "old" – but Sally Magnusson says she'll always be a doting mum to her kids.
Jamie, Siggy, Anna Lisa, Rossie and Magnus are all in their 20s and 30s but that doesn't stop the TV presenter from fussing over them, or bursting into tears when they do her proud.
"I adore my kids and just love having them around," she said.
"Which is just as well as they keep moving out, then coming back. They're like boomerangs! I often wonder if my husband and I will ever have a quiet house to ourselves.
"It seems the days of 'Could you please load the dishwasher?' or 'Could you please put those wet towels in the wash?' will never end.
"But we wouldn't have it any other way. The Magnusson house doesn't feel like home unless there's a load of mess and a lot of noise!"
Sally, who presents the BBC'S Christmas Celebration on Christmas Eve, is looking forward to having all five of her brood at the family home in Glasgow for Christmas – but they'll be switching some Scottish traditions for Icelandic ones in memory of her father.
And it's a much more enjoyable option than playing Mastermind in quizmaster Magnus Magnusson's honour – because, Sally says, the family are "rubbish" at quizzes!
"As my father was Icelandic, we've always done Christmas that way, and it's a tradition I like to keep going with my own children.
"We celebrate Christmas Day on Christmas Eve. The celebrations begin at 6pm with carols, a meal and the giving out of presents.
"The first carol is always the Icelandic version of Silent Night, Heims Um Bol. Most of us don't know anything past the first line, but it was my dad's favourite so we always give it a try!
"On Christmas Day, the kids get stockings, then we all go to the village church for the service.
"The evening involves picking at the leftover turkey, then lots of chocolate and slobbing around in front of a movie. And we do the same on the 26th. It's like having two Boxing Days."
But the occasion will be tinged with sadness, as Sally remembers not only her late father, but her mother too.
Mamie, who passed away in 2012 was exhibiting the signs of Alzheimer's when her husband died of cancer.
One Christmas Eve, Sally experienced that moment dreaded by all who care for a parent with dementia – her own mother no longer recognised her.
"Tears flowed," Sally recalls. "I thought, 'How am I going to bear this?' It's a primal thing – you get hit in the gut if you think your mother doesn't love you. I hope that doesn't happen to my kids."
Sally knows her brood love her dearly, but that doesn't stop them poking fun.
"At some point, I was this figure of authority, but now when I open my mouth, my kids fall down with laughter. When I ask what they're laughing at, they say, 'It's just because you're old mum'.
"It's unflattering, but endearing!"
The experience with her mother set the wheels in motion for the writing of a book – and the founding of Playlist For Life, a project which aims to help memory loss with the aid of music.
Along with news bulletins, picking up honorary degrees (she's been awarded several), and being mum, it has taken up most of Sally's year – along with writing her first novel.
"There's an old saying that every journalist has a novel in them and that's where it should stay," she laughed.
"On that basis I'm wondering if I should have left it at non-fiction, but it's been a good learning curve to learn how to craft a different genre.
"It has certainly got me looking forward to 2017 though.
"It's going to be a good year!"
Christmas Celebration, BBC 1 Scotland, Christmas Eve, 11.45pm.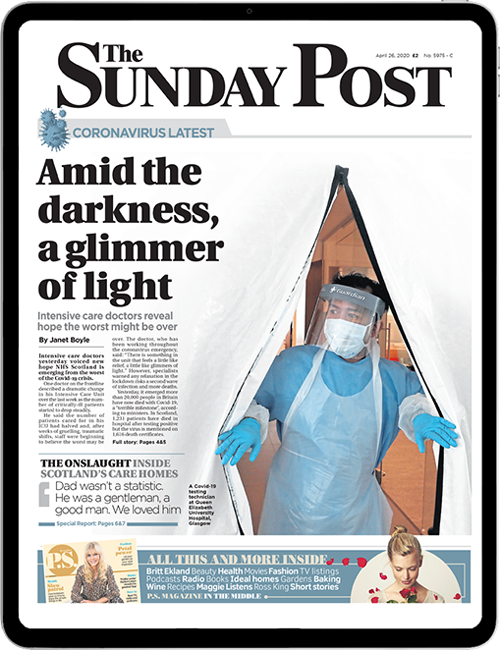 Enjoy the convenience of having The Sunday Post delivered as a digital ePaper straight to your smartphone, tablet or computer.
Subscribe for only £5.49 a month and enjoy all the benefits of the printed paper as a digital replica.
Subscribe