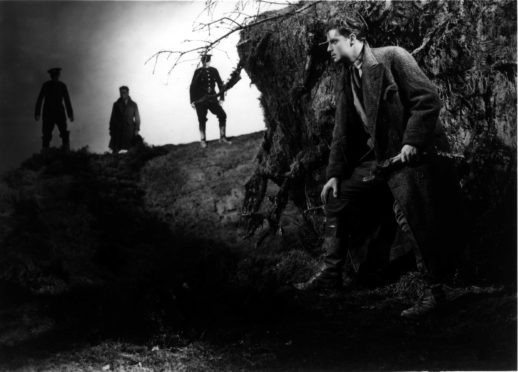 His most famous hero was a man in a hurry, outfoxing his pursuers at every turn.
But John Buchan, author of classic The Thirty-Nine Steps, was as hard to pin down as the book's daring protagonist Richard Hannay, according to his granddaughter.
Ursula Buchan believes the writer's many achievements were in danger of being forgotten because of his most famous book's enduring popularity.
She hopes to remedy that with an in-depth biography about his life that has been years in the making.
"I was beginning to think he was now only known as the author of The Thirty-Nine Steps, when he is so much more," she said. "He was such a polymath.
"He led an extraordinary public life but I felt there was the possibility he might become lost."
In his 64 years, JB – as he was called by family and friends – was a prolific writer (author of more than 100 books and 1,000 articles).
But he was also a scholar, antiquarian, colonial administrator, publisher, war correspondent, director of wartime propaganda, MP and, at the time of his death, the Governor-General of Canada. And he achieved all of this while enduring debilitating stomach ulcers.
Ursula is in Glasgow, where John lived between the ages of 13 and 20, today to talk about her book, Beyond The Thirty-Nine Steps, at the Aye Write literary festival.
Having been born in Perth in 1875 and brought up in Kirkcaldy, it was his father's profession as a Free Kirk minister that led John to the Gorbals.
And Ursula says the city and his upbringing had a profound effect on the life he went on to lead.
"These were his formative years and were important in making him the man he became," she said. "He attended Hutchesons' Grammar and then went on to the University of Glasgow.
"The family lived on Queen Mary Avenue, near Queen's Park, and he got to know Glasgow very well after his dad was called to John Knox Church.
"He also spent many holidays in Tweeddale, as his mum came from Broughton, and interacting with so many different people and backgrounds gave him a gift for friendship. John got on well with everyone, from prime ministers to miners.
"His father was a lovable man, a big fan of Sir Walter Scott and Robert Burns."
Encouraged by a professor at Glasgow University, John successfully tried for a scholarship at Oxford and never lived north of the border again, but he remained very Scotland-orientated, as his books attest.
Her grandfather was dead by the time Ursula was born, and although her gran lived until 1977, Ursula never heard her speak much about John.
It was a trip to the bingo hall with her twin sister when they were 10 years old where Ursula realised John's fame extended beyond their own family. "We were astonished when the caller said 'all the steps, 39'," said Ursula. "How could it be so famous to be a bingo call? I didn't know of the Hitchcock film at the time."
Not that her gran was a fan of the 1935 movie directed by Alfred Hitchcock and starring Robert Donat and Madeleine Carroll.
"She couldn't understand why Hitchcock introduced a beautiful girl to the story, but Hitchcock knew what he was doing and it's a classic of pre-war British cinema."
Ursula, who lives in Peterborough, spent four years working on the book. As well as the usual research techniques, she also had the added familial benefits. A cache of 150 letters stored in a cousin's cupboard helped to add important layers.
"I had to be careful to do a professional job despite him being family and I haven't shirked one or two difficult issues," said Ursula.
"No person is perfect. He could be vain and disingenuous, and loyal to a fault."
One of his greatest loyalties was in his patriotism to Britain.
"He wrote a 24-volume report of the First World War, written just a few months after the events, and was also war correspondent for The Times.
"This led to him being asked to be director of wartime propaganda, which he did for 18 months.
"Later, he became MP for Scottish Universities from 1927 to 1935.
"He was sworn in as Canada's governor-general in 1935 and was a great success, travelling farther around the country than any of his predecessors."
Throughout all of it, John was writing popular thrillers – or shockers, as he called them.
"He never said they had any literary merit," said Ursula. "They were easy for him to write and he did it for his own entertainment.
"When he was particularly disabled with ulcers, he ran out of thrillers to read and so wrote his own.
"The ulcers would be cured with antibiotics nowadays but they couldn't do anything back then. It would be very painful and cause feelings of nausea – if it had been me, I couldn't have done anything.
"Yet he loved writing them. At times you can see he gets a little careless, as he wrote them practically at dictation speed and with distractions all around.
"The Thirty-Nine Steps was such a success that he realised it was a good way to make money.
"He had to make every single penny and became quite well off."
As John became frailer, he suffered a stroke and a concussion. Pressure built in his brain and, although the doctors tried hard, an embolism killed him.
"He had a state funeral and his ashes were sent home secretly, since it was during the war, on a destroyer. He was buried in Oxfordshire.
"He had just signed contracts for five books prior to his death and he was going to leave Canada that autumn and return to Oxfordshire to write."
Although Ursula never met her grandfather, she feels she knows him very well.
And she hopes her new book will encourage people to hold him in the same awe she does.
"The reason I called it Beyond The Thirty-Nine Steps is although he was a very good writer of exciting stories, he was so much more and his own story was an inspirational one.
"From relatively humble beginnings he made his way in a time when everything was very class-based. He showed it was possible to break through.
"Even after all these years, he still seems like a phenomenon. I have never known anyone else quite like him.
"He is an inspiration to me, and not just because of our family ties."
---
Ursula will be speaking about her book Beyond The Thirty-Nine Steps at the Aye Write Festival, Mitchell Library, this afternoon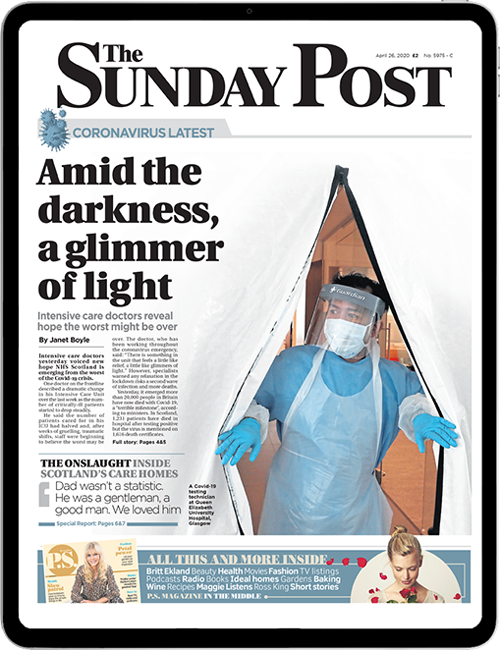 Enjoy the convenience of having The Sunday Post delivered as a digital ePaper straight to your smartphone, tablet or computer.
Subscribe for only £5.49 a month and enjoy all the benefits of the printed paper as a digital replica.
Subscribe