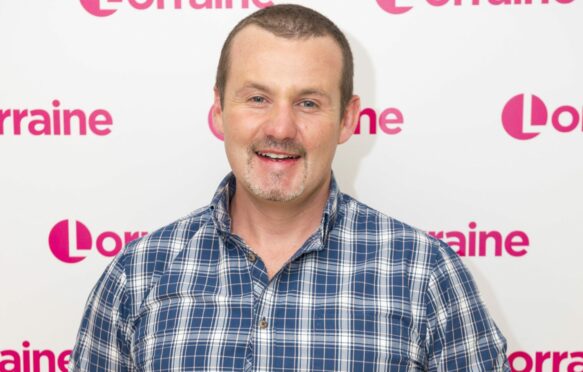 Ryan Moloney, who plays Neighbours' Toadfish, chats about the soap's past, present and future…
What can fans expect from the forthcoming Neighbours Celebration UK tour?
It will be a walk down memory lane. They've been putting it together behind the scenes and they've asked us a lot of questions and details about stories, so I think it'll be a different thing each night to try to keep it fresh. It'll be a lot of fun and we'll have a good laugh.
Can you easily recall your past storylines?
As soon as they call cut, I'm like "delete" and it goes and I move on to the next thing. So they've been bringing up storylines and I'm asking, "Uh, did that happen?" and then they explain and I remember.
Do you expect the tour to have a different feel now Neighbours is returning to our screens?
I think so. Instead of a sadness at the end of the night, it'll be more like "Oh my God, how amazing is this?"
What was it like adjusting to life without Neighbours when it was cancelled?
It was a state of shock, because after 28 years it's a big mental adjustment to tell yourself you're not doing that any more, and you ask questions of who are you, what do you do, and where do you fit into the world. There's an expectation you need to be going to work.
Iconic Australian soap Neighbours to make return on Amazon Freevee
You took part in The Masked Singer in Australia last summer. What else have you done since the show ended?
I did a civil construction course because we've bought a farm we're going to pull apart and build up again. So I've been out in the paddocks covered in dust most of the time.
How did you react when you were told Neighbours had been saved and they wanted you to return?
When Jason Herbison (the show's executive producer) came to see me, I had got to the point where I was like, "OK, we're moving on now and the world is going to look vastly different" but now I needed to step back in! It was one of those things where I thought, "I don't know how I feel about that", but when they say Neighbours is coming back, you have to say yes. You can't not be a part of that.
You started in the show in 1994 at 15 and were supposed to be in one episode. When did you realise Toadie had become one of the cornerstone characters?
Probably when they want to put out a T-shirt with your face on it! They say I'm one of the four, along with Alan, Jackie and Stefan (Karl, Susan and Paul), and I always think why am I one of the four? It still doesn't sit with me, that kind of stature, and I don't take it for granted. I always want to turn up and do my absolute best.
What are your favourite moments from the show?
It was working with Eve Morey, who played my wife Sonia, and doing her death storyline. The level of input was amazing – we had meetings about it and all got together and wrote the script. It was a very collaborative experience. Every crew member bought into it and it was special for everyone involved. I remember one scene, when Sonia told Toadie she had cancer and, when they yelled cut, Eve and I hugged for about five minutes and normally the crew would be packing up and going home, but nobody moved. It was like, "Woah, what is this? This is amazing." Apart from that, I enjoyed the fun stuff, like the House of Trouser.
What can you tell us about the show's return this year?
We're meant to start filming in April and it'll go to air later in the year. They said they were thinking of maybe jumping ahead a couple of years but I don't know. I don't even know who is coming back apart from Alan, Jackie, Stefan and myself. I suppose the exciting thing is while we're doing the tour, I expect scripts to begin landing in our inboxes, so it'll be "Guess what I read today? I can't tell you!".
---
Neighbours: The Celebration Tour, Festival Theatre, Edinburgh, SEC Armadillo, Glasgow, March 8 and 10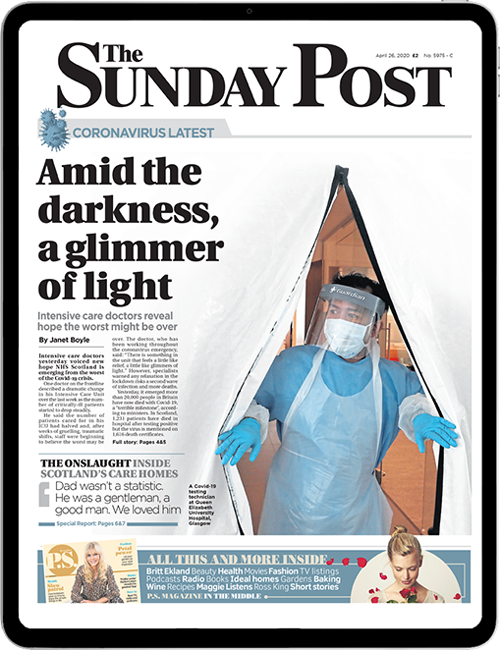 Enjoy the convenience of having The Sunday Post delivered as a digital ePaper straight to your smartphone, tablet or computer.
Subscribe for only £5.49 a month and enjoy all the benefits of the printed paper as a digital replica.
Subscribe