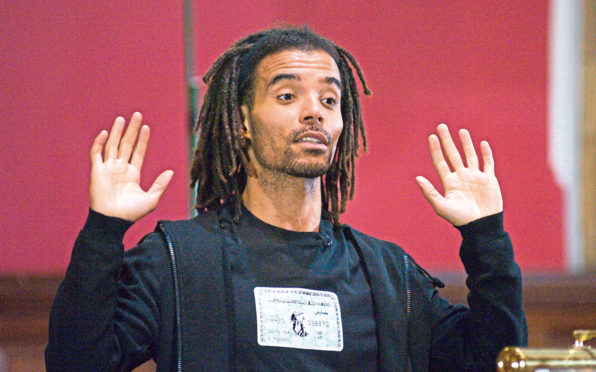 "It may be necessary to ­encounter the defeats," said author Maya Angelou, "so you can know who you are."
In other words failing at something is vital to your success.
Some You Win, a new podcast from job-hunting website Indeed, talks to a series of famous people and explores the setbacks that have made them who they are.
The series is only four episodes long – not one of those pods with a titanic 300-episode back-catalogue, then – and features four fascinating case studies.
Half-Scottish, half-Jamaican rapper Akala is one of the guests, and he might not seem like the ideal contributor.
As an award-winning hip-hop artist and historian, label owner and social entrepreneur, there isn't much it seems he can't do.
But here he discusses first his rejection from West Ham United as a footballer and then his failure as a restaurateur.
Farrah Storr is the Editor-in-Chief of Elle UK but, although she's a hero to thousands of women, the media executive had a difficult start to her career when dreams of getting into Oxford failed to materialise.
Radio 5 Live's Rachel Burden is the subject of another podcast, and she explains her difficult start in radio before becoming one of the country's most-listened-to voices.
And SAS: Who Dares Wins star Jason Fox also features – he was discharged from the Army in 2012 with PTSD but now is a successful TV presenter and author.
Some You Win (Spotify, Audioboom)
---
Rumble (Apple Podcasts)
Academy Award-winning filmmaker and political provocateur Michael Moore offers his subversive and humorous take on the issues of the day and talks to a wide range of people from comedians and politicians to the people who have tried to kill him. Plus, there's mischief with friends and family.
---
Money 101 (Apple Podcasts)
Young people and money, eh? They're terrible at it! Although it's no wonder given the economy got ruined for them. Whoops.
Now's the time to get onto on the right path, though. Bea Duncan is a 22-year-old who is out to teach younger people about cash. Money 101 is where she learns about money – there's an American slant, but the principles are the same here.