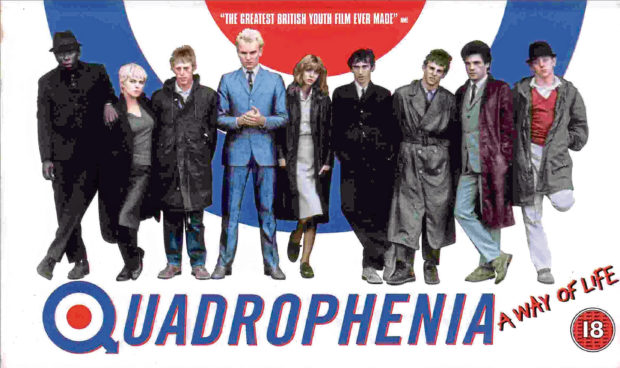 The year 1964 was a noisy one, especially if you were in the seaside towns of Brighton or Hastings caught up in fights that famously broke out between Mods and Rockers.
YouTube videos of these incidents show some nasty encounters and the police busy arresting suspects, but there is also a lot of smiling and running about – not unlike the Spanish crowds in Pamplona that turn up to watch the running of the bulls and looking pleased they kept out of it.
But an explosive era it was, quickened by the coming of America's rock 'n' roll, as kids seemed ready to break away from the calmness of the 50s with its easy listening music and even the sweet innocence of the early 60s when some of us grooved along to the sounds of Connie Francis, Frank Ifield and Brenda Lee.
The world was ready now for The Beatles, The Rolling Stones, The Kinks, The Animals, The Yardbirds and of course – ignoring the apparent conformity of these non-conformists in having bands starting with "The" – The Who, whose breathless 1965 hit My Generation said it all about teenagers declaring their readiness to have pop music and the freedom to express oneself cranked up a few notches.
And it was The Who I found myself thinking about near the Brighton pier recently when a crowd gathered around a poster and photographs from the famous cult film Quadrophenia, which had music by The Who and whose story captured perfectly the angst of this Mods and Rockers period.
Next to it was a man with a Lambretta scooter painted all over with Union Jacks. Here, I was about to discover, was not just the actual Union Jack scooter featured in the film but its owner, Roy Edwards, who was the one seen riding it as well.
This month marks the 40th anniversary of the 1979 UK release of Quadrophenia, the film roughly based on The Who's 1973 rock opera.
The story is about Jimmy, a Mod from London who works for the Post Office when he's not riding his scooter with friends to Brighton for a brawl with Rockers.
He gets arrested, loses the girl and finds out his idol, nicknamed Ace Face, is no more glamorous by working in a hotel.
A trade secret I gleaned from Roy, who has ROY S.E. LONDON written on the scooter, is that he actually lives in Sevenoaks, Kent, but he seems to have cleverly anticipated which address would best suit the film whose cast reads like a Who's Who of British acting and music, including Phil Daniels, Leslie Ash, Sting, Phil Davis, Toyah Willcox and Ray Winstone.
Roy got to rub shoulders with all these stars, just as they got to meet a real Mod who turned up with a scooter exciting enough to steal the show, and which today remains the only original scooter from the film.
I asked him how he got it.
"It was 1969 and a friend of mine had it, a Lambretta TV200, and he fell off one day going round a corner and it scared him, and he wanted to sell it," Roy says.
"I wanted it but was too young to ride it and my dad said I wasn't allowed to buy a scooter.
"So I bought it for £25 and took it home in bits so he wouldn't notice. Later, when I had it hidden in his garage, he said one day, 'You've bought a scooter, haven't you.'"
Roy cleaned it up, and when he turned 16 rode it on the road.
"I was a signwriter and painted Union Jacks on it in 1977 for the Queen's Silver Jubilee.
"Then I decided I'd Mod it up with a fly screen, mirrors, crash bars, spotlights and a long fibreglass aerial with loads of flags on.
"The scooter got loads of attention – unfortunately, some unwelcome attention from the police – who stopped and fined me for mirrors sticking out too far and my 'dangerous' aerial that could have someone's eye out!"
How Roy ended up in Quadrophenia was pure chance: "Some bloke down the pub was reading his newspaper and told me about an article about The Who needing Mods for the filming.
"After much mickey-taking I decided to reply to the advert. Then, one day coming home from work, my mum told me the film company had phoned and wanted me to contact them. There was me thinking it was the blokes down the pub messing around.
"I went to the auditioning in London, The Who loved the scooter and I was on cloud nine when they told me I was going to be in the film."
Roy says he was paid £350 for its use for 14 weeks of filming and that he was the main extra.
"The film company wanted a group of Mods to be used as mates of the main cast so I managed to get all the other lads down the pub to audition as well, and we auditioned again as a group.
The director, Franc Roddam, said 'You guys are just what we need, but you've got to have a name' so we called ourselves the 5:15 Scooter Club."
So, much to the delight of the filmmakers, Roy had basically turned up with a gang of scooter-riding Mods (albeit a decade or so post-1964) which must have added even more raw authenticity to the film.
When the filming was over, Roy told me: "The Who wanted to buy the scooter. They offered me £1,000 then £2,000; every time I said no they offered more. It got up to £8-9,000 in the end."
By-standers were agreeing that he could have bought a house for that back then and even more so now it was surely even more valuable, but The Who agreed to be able to hire it if they ever needed to in the future, and need to they would.
"When the film was released, the 5:15 Scooter Club – together with other extras – were invited to the star-studded premiere in London," Roy says.
"Leicester Square was filled with scooters parked everywhere.
"Since the filming, The Who contacted me about hiring the scooter again for promotional purposes. I've had to take the scooter over to Shepperton Studios.
"Then in the mid-1980s I decided that I wouldn't ride the scooter any more because I knew I would end up wrecking it. So since then it has been kept under wraps, but due to continued public demand the scooter has been on show at some prestigious events and locations and been hired by companies for photo shoots."
Roy's magical scooter has graced two record album covers, done time in a motor museum as Quadropenia showpiece, been on Channel 4, and (with Roy) reunited at various cast reunions, appeared with The Who and their convention in London for Roger Daltrey's teenage cancer trust charity – and all because Roy had decided to look after it.
"The scooter is still in perfect working order," Roy says, "and although I don't ride it very often, I still get a real kick out of riding it; and to see people's faces when I do is amazing."
For information, appearances and events contact Roy at unionjackscooter.co.uk or email unionjackscooter@gmail.com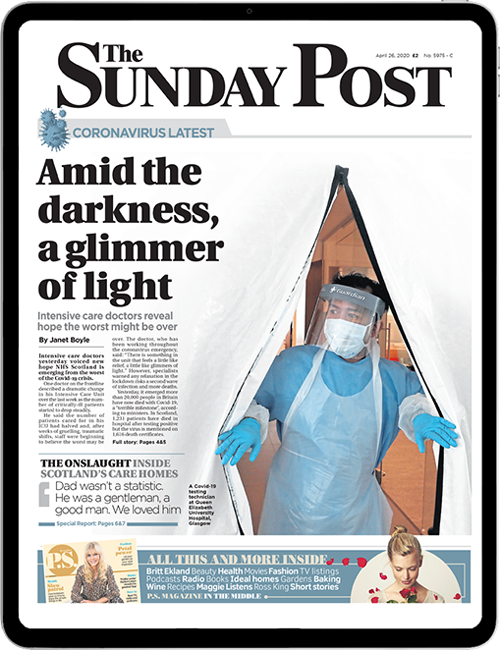 Enjoy the convenience of having The Sunday Post delivered as a digital ePaper straight to your smartphone, tablet or computer.
Subscribe for only £5.49 a month and enjoy all the benefits of the printed paper as a digital replica.
Subscribe