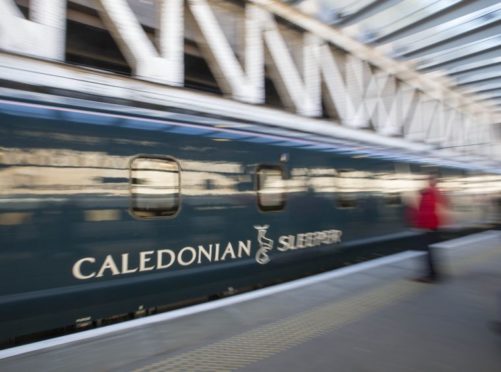 Beleaguered Caledonian Sleeper staff were branded "lazy and ineffective" by their bosses, unions claim.
Workers on the Scotland to London route voted for industrial action in July and unions said strike action would go ahead unless staff received a "heartfelt apology".
The Sleeper service's £150 million fleet has been beset by problems since operators Serco introduced the new carriages in April.
Trains have been delayed and cancelled, and one service overshot the platform at Edinburgh Waverley by 650 metres. Rail accident investigators blamed a brake fault.
Customers also complained of overpriced tickets, noisy carriages and dirty sheets.
Sleeper staff claimed they faced "intolerable" and "appalling" working conditions. The RMT union said morale had sunk to an "all-time low".
Serco set up a working group with union reps known as the Operational Excellence Review after 91% of RMT members voted to strike. And at a recent meeting, staff were insulted by Serco bosses, according to Gordon Martin, RMT regional organiser.
He said: "Serco managers have verbally attacked staff as lazy and ineffective. If a heartfelt apology is not forthcoming our overwhelming mandate for significant strike action will be used."
Labour MP Colin Smyth said: "Serco promised us the new service would be a hotel on wheels. It turns out they meant Fawlty Towers. There is a now a need for full parliamentary inquiry into what is yet another failing franchise on Scotland's railways where a private firm has overpromised and under-delivered.
"It was public money invested in the new trains and the public deserve the truth."
Serco declined to comment on discussions with the RMT.
---
Sunday Post writer Alice Hinds feels the squeeze in her room on Caledonian Sleeper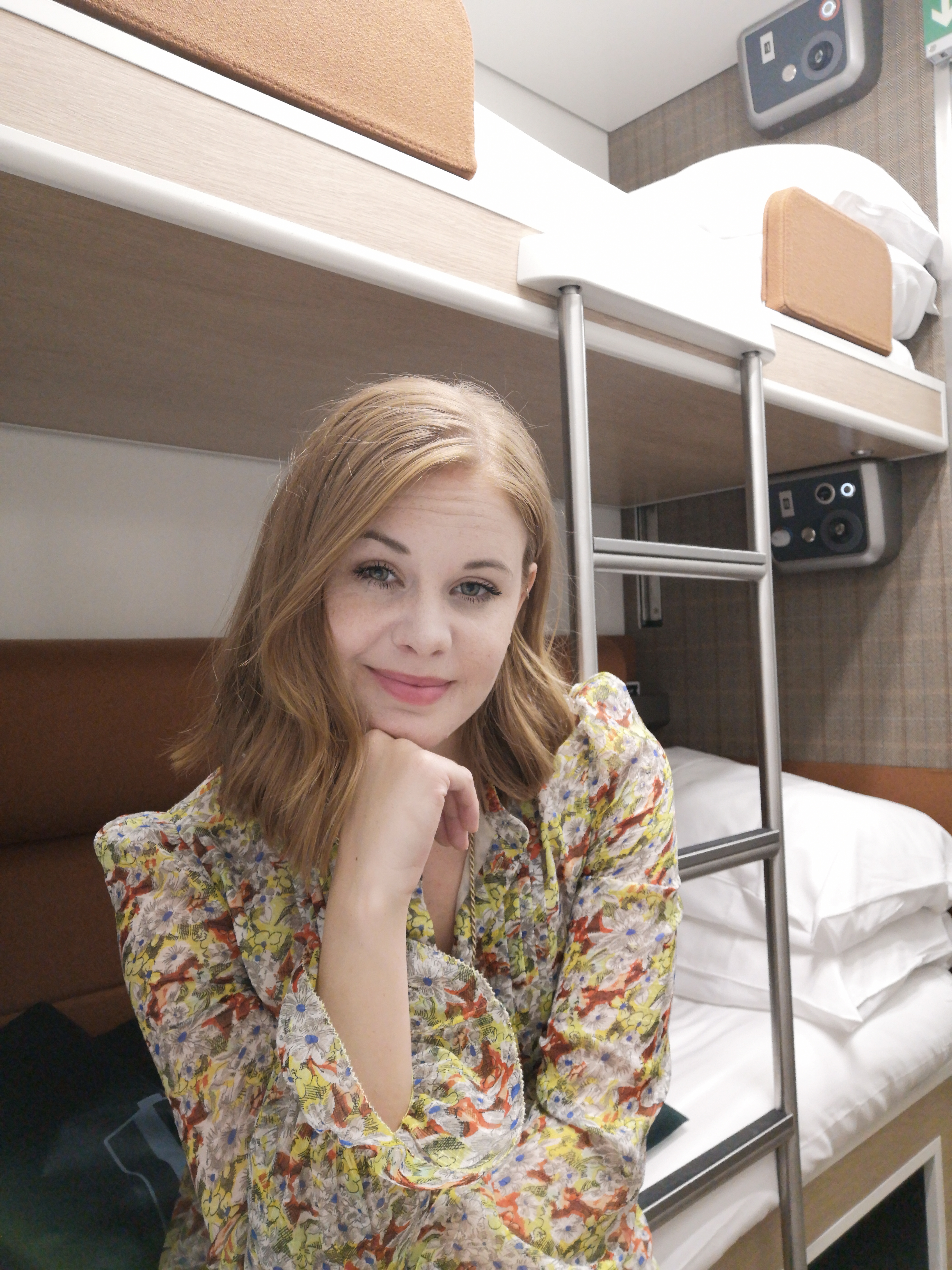 Hollywood would have us believe there's a certain romance to train travel.
From David Lean's classic Brief Encounter, which details the affair between two married commuters, to Marilyn Monroe's late-night hot water bottle Manhattan cocktails in Some Like it Hot, trains are the hot and happening way to travel.
However, my experiences tend to be more like the comic mishaps of Planes, Trains And Automobiles – something my recent journey on the Caledonian Sleeper did little to improve.
When I hopped aboard the overnight service from Glasgow to London, I was concerned whether the promised "journey of a night time" would meet the swanky standards set out on their website.
The service's many teething problems have been well documented since a relaunch in April.
But I went with an open mind…and an open wallet after forking out £303.60 for a return journey.
I arrived for the 11.40pm departure and was greeted by a dapper young man in a tweed suit, who delivered the first blow of the night – there would be no alcohol service due to a shortage of staff. There went my Manhattan.
With an en-suite shower, single bed, keycard entry and room service, my home for the night was billed as a "hotel experience".
"Grubby B&B" might have been more appropriate.
The first thing I found was a note explaining that if the sink looked dirty, it's just a reaction to the detergent and they're working on the problem. I suspect the dog also ate their homework.
On the wall were dark, sticky splash marks, the top of the phone charger was covered in a fine layer of the previous occupant's dandruff, crumbs littered the grooves in the foldable table, and my loo door handle was decorated with a suspicious white stain.
The sheets were clean and the towels fresh, but lots of imperfections and a lack of attention to detail created a feeling of carelessness.
Nonetheless, I gave my breakfast order (a blueberry smoothie bowl with chia seeds, flaxseeds and crushed, dried banana) and settled in for the night.
We left on time and, tucked up under my cosy duvet, I was ready to be gently rocked to sleep.
I managed to drift off, despite the continuous rattling of the bathroom door handle, but I woke up on the hour, every hour, and the limited space made it hard to find a comfy position.
I'm only 5ft 5in, so I have no idea how someone of 6ft or taller would handle eight hours in a box, or showering while squatting at the side of the toilet.
My breakfast was also a little underwhelming. The purple mess looked like baby sick and didn't taste much better.
But we actually arrived in Euston station around 40 minutes ahead of schedule, so I felt a bit more optimistic for my return later that day.
Heading back to Glasgow, at 11.50pm, I was booked into a Fixed Classic Solo Room – similar to the Club room I had arrived in but no en suite. But my optimism didn't last long, as I was informed there would be a limited lounge car service due to staff levels, and it was advisable to eat and drink prior to my journey. I started to sense
a pattern.
Despite the warning, I headed to the bar for a snooze-inducing G&T (£7.10!) and was saved a hunger strike by none other than Newsnight anchor, Kirsty Wark, who was
kindly sharing her own, pre-bought nibbles.
Ready for bed, I popped back to my room for a cleanliness inspection, and was pleased to find a much higher standard. I had a far more enjoyable night's sleep – although I heard every single word of my neighbour's conversation through the interconnecting door – and I didn't mind too much when we arrived into Glasgow 12 minutes late.
Would I use the sleeper again? Probably not. The lack of staff contributed to the cleanliness and when you're paying an arm and a leg, you expect a level of service which wasn't met.
I feel sorry for the lovely staff who are having to pick up the slack.
Serco bosses should go back to basics and stop promising A-list luxury.
Being on time, clean and fully-staffed means so much more.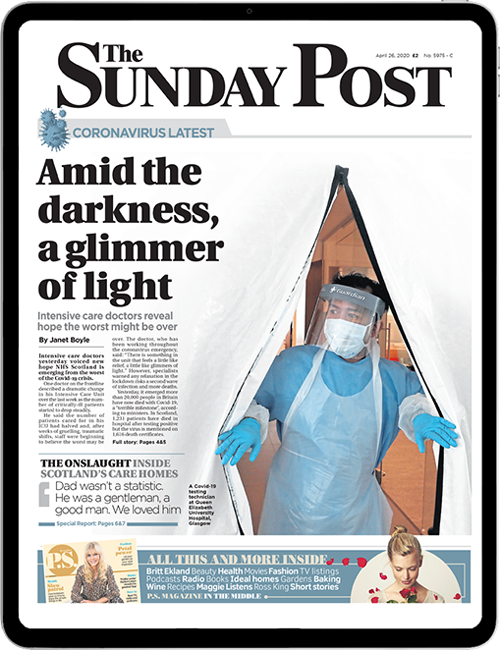 Enjoy the convenience of having The Sunday Post delivered as a digital ePaper straight to your smartphone, tablet or computer.
Subscribe for only £5.49 a month and enjoy all the benefits of the printed paper as a digital replica.
Subscribe