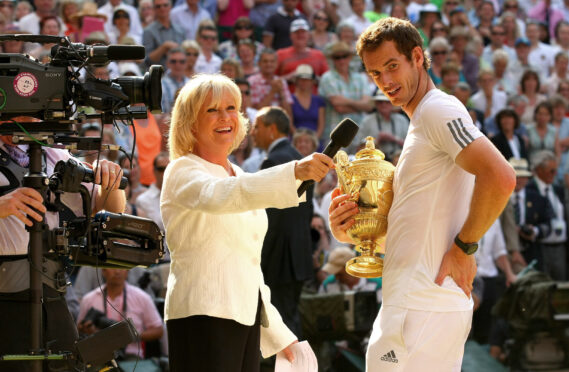 As you read this I'm thrilled to say I'll be at Wimbledon for the Men's Singles Final. Not playing, you'll be surprised to hear, despite being the junior tennis champion at Broomhill Tennis Club.
That's where my trophy-winning days (or should I say day) ended!
I've got the wonderful Sue Barker and her husband Lance to thank for my golden ticket.
When I caught up with my old pal and asked how the Queen of Wimbledon was doing I got a shocking reply. "I'm coming to the end of my reign!" she told me.
Surely not! Everyone hates rain at Wimbledon but this is one reign no one wants to be over.
"This is my 29th year here for the BBC and I want to get out on my own terms," said Sue. "On Question Of Sport I wasn't really given the chance to do that, so this time I will and it may be soon."
When that time comes Sue, a former World No. 3 player, will be greatly missed although she won't miss the long working days.
"Some days I've been here at 7.30am and then left at nearly midnight. Especially when Andy Murray has given us yet another late night five-set thriller!
"I admire Sir Andy immensely. I did his documentary back in 2013 and I've never seen another tennis player work harder. It's a brutal routine! Even now he's still amazing.
"He always has that Champion's mentality and instinct. I hope he carries on as it'll be huge loss to the tennis world when he goes. It was the highlight of my broadcasting career when I interviewed him just after he won Wimbledon for the first time in 2013."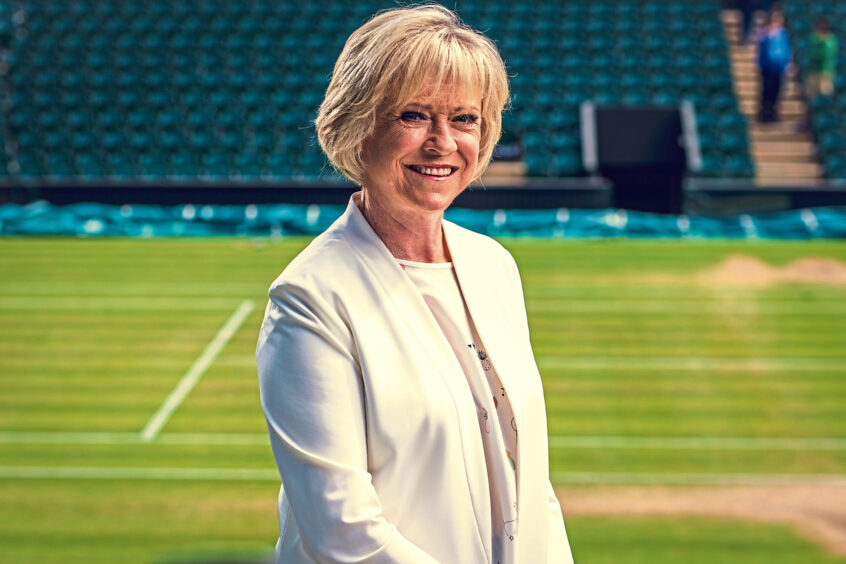 Many years ago in a pro/celebrity match I partnered with Virginia Wade against Sue and Cliff Richard.
We won the toss and Ginny decided I should serve first against Sue. I aced her with my first serve! The only people more surprised than me were Sue, Cliff and the 10,000 spectators!
I'm thrilled to say there is a book from Sue on the way, with stories galore. I pushed her to share her biggest telly faux pas.
"It was the day Steffi Graff left Wimbledon for the last time. And, as they counted me out of the programme I managed to finish with the line: 'Well at least Steffi leaves with some wonderful mammaries!'"
I wondered if Sue would have liked to have played in the current era?
"Oh no way. My contemporaries were Chris Evert, Martina Navratilova, Billie Jean King, Yvonne Goolagong, Virginia Wade and more," she said.
"We travelled the world together, none of us had teams and entourages like they do now. So we all laughed together, ate together, we were rivals – but also great friends.
Not to end on a downer I had to ask about her biggest regret.
"I wished I'd returned your serve," she said, "and smacked it down your throat as I've never heard the end of it for more than 25 years!"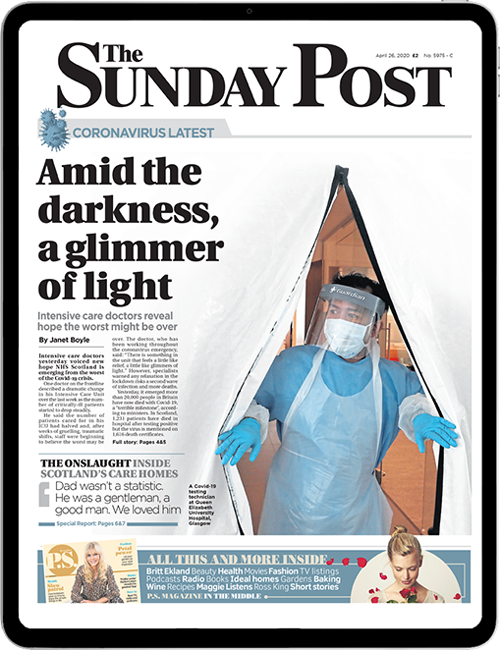 Enjoy the convenience of having The Sunday Post delivered as a digital ePaper straight to your smartphone, tablet or computer.
Subscribe for only £5.49 a month and enjoy all the benefits of the printed paper as a digital replica.
Subscribe