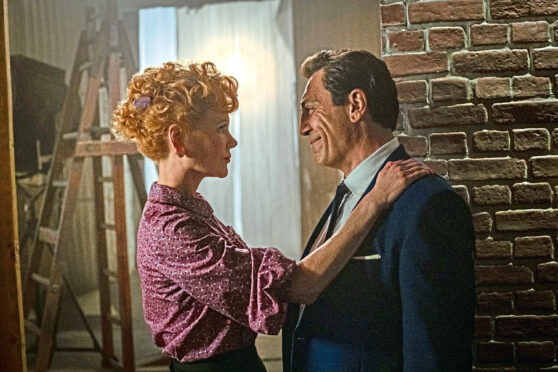 When you tell people you've met certain celebrities, they are always keen to ask the same questions.
Is Lorraine nice? Yes!
Is Samuel L Jackson cool? You're asking a guy who still wears bell bottoms.
Is Tom Cruise short? Not in relation to me!
When I say to folk I've met Nicole Kidman, people – especially women – always ask if her skin is actually like that in real life.
Yes, it really is like porcelain!
The Aussie is one of my favourite movie stars and we're going to be seeing a lot more of her in the coming weeks.
Kidman stars as TV icon Lucille Ball in biopic Being The Ricardos opposite Javier Bardem and when it comes to who will be holding the coveted best actress Oscar I can't imagine it will be anyone else but her.
I loved her performance in that movie, which takes place during a week-long production of an episode of the classic TV show, I Love Lucy.
Unbelievably, Kidman thought her successful days might have been behind her.
"I had that sort of in my early thirties where I was like: 'Right, I think this is kind of going to be it'," she said.
"And then I had it again at 40. And so I've run that gamut where you just go: 'Now's the time that I'm going to be put out to pasture.' That feels at times like…gut-wrenching, and then going: 'OK, well I got to find other things that interest me that I love.'
"So it's always been like this, and I know it will always be like that. I'm on the ride."
The ride isn't over yet. There's a reason she's the bookies' favourite heading towards the Oscars.
I first met Kidman many years ago when I was working for KTLA on US TV. She positively glided into the studio and as I stood up to meet her, my look said it all as she peered down at me and said, "Yes I really am this tall!"
She's 5ft 11in in her baries! She also has the most wonderful infectious laugh so I spent the whole time doing small-men gags (at my own expense!) which she seemed to find funny.
Of course, later on my soundman thought I'd taken a huge risk as I'm actually taller than her ex husband Tom Cruise…maybe that's why she liked them!
The next time I bumped into her she was with her now husband, the country music star Keith Urban. Keith greeted me with a dry quip. "Hello, mate – you scrub up well," he said, to which she added: "For someone so tall!"
She's set to play Norse Queen Gudrún in the Viking action drama The Northman.
The shoot, she confided, was "extremely cold and extremely muddy".
"I loved it!" she said. "I arrived on the mountain and I was like, 'Raaah! I thought I'd be blown over by the wind, but it felt good."
Reminds me of my days playing football on a Saturday morning. Maybe I should have channelled my inner Viking queen!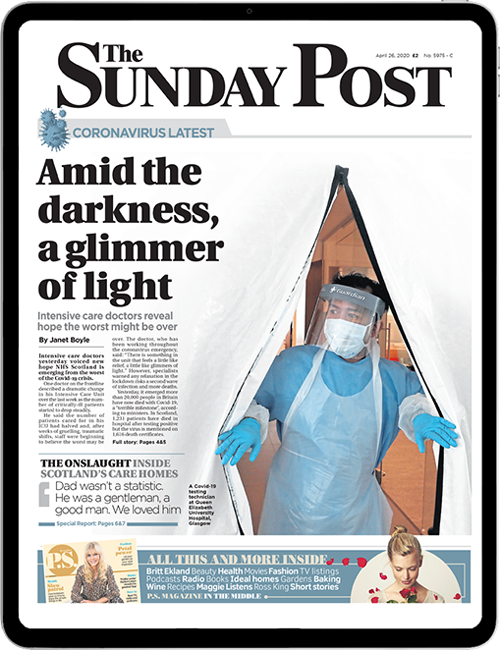 Enjoy the convenience of having The Sunday Post delivered as a digital ePaper straight to your smartphone, tablet or computer.
Subscribe for only £5.49 a month and enjoy all the benefits of the printed paper as a digital replica.
Subscribe