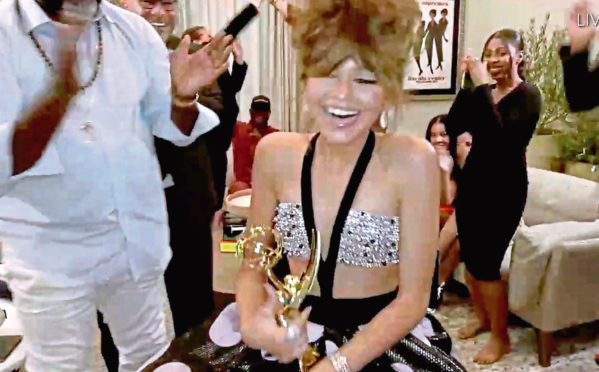 Never mind the Emmys, this was the Pandemmys! Last week the biggest TV awards show was held in the most 2020 way imaginable… socially-distanced on Zoom.
I was there of course. Well, I was on my computer.
I sat at home watching the show with the laptop on my table, enjoying the show and then asking questions. Dinner jacket on the top half, shorts on the bottom…
While I was feeling the breeze on my legs, I was one of the few journalists in the virtual press room to chat with the stars after they had won.
One of the big winners of the night was Zendaya – that's the full name she goes by – who won the award for best actress in a drama for Euphoria.
She looked stunning, and my old pal Chrissy Teigen agreed.
She tweeted: "Every single thing Zendaya wears. My god, I want a redo of my 20s – and this was just last night. She does this every damn day!!"
One person who agreed with her tweet replied soon after.
"Uhm, same. But for different reasons," they said.
It was none other than Monica Lewinsky! If anyone has reason to regret her 20s, I suppose it's Monica!
The Emmys were hosted brilliantly by comedian Jimmy Kimmel.
He found the experience of doing a mostly home-based ceremony odd, to say the least!
"The weirdest part of hosting this show was when it was over there are usually parties and everyone is carrying their Emmys around," said Jimmy. "This year, the show ended and it was like, 'Well, I guess I'll go into my car and drive home'. "It was probably the first time in history that someone won an Emmy and then, 10 minutes later, put a load of laundry in the dryer…"
One man flying the flag for Britain at the Emmys was John Oliver, host of The Daily Show. He's one of those Brits who's probably a bigger star here in the US than at home.
Despite flying high at the Emmys with a win for his variety talk show, he appeared in a Liverpool hoodie. I wondered what was better. The Emmy, or winning the Premier League?
"That's tough because I don't want to diminish this," he said. "I will say Liverpool winning the Premier League, I wasn't sure it was going to mean as much to me as it ended up doing, just because of the state of the world.
"But it was a genuinely emotional experience. When Jurgen Klopp teared up it was a genuinely emotional experience. It was that interview where he left because he got short-circuited by emotion I just started crying!
"It doesn't speak very well of me as a human being that I haven't cried through all this despite everything. And yet I cried when Jurgen Klopp did. So Liverpool winning the championship in England meant an embarrassing amount to me."
Have I mentioned how much Partick Thistle winning the League Cup in 1971 meant to me?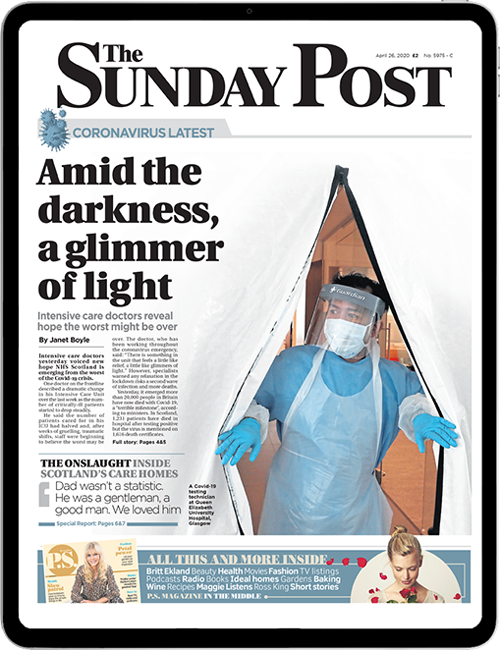 Enjoy the convenience of having The Sunday Post delivered as a digital ePaper straight to your smartphone, tablet or computer.
Subscribe for only £5.49 a month and enjoy all the benefits of the printed paper as a digital replica.
Subscribe