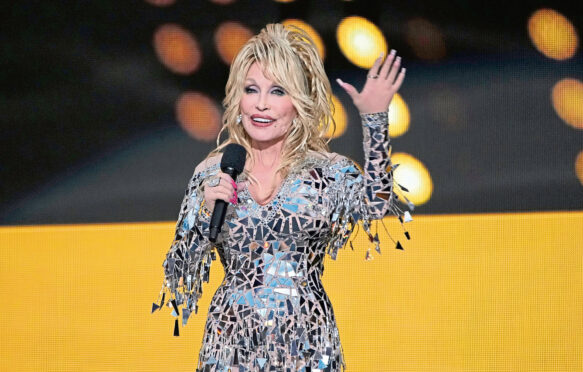 It might seem easy to dismiss Dolly Parton as a heritage act, a silly leftover from the days of classic country music.
But she's one of the sharpest minds in the business at the age of 76.
Last week I sat down to chat with Dolly and author James Patterson about a new project on which they've been collaborating.
It's called Run Rose Run and started life when Patterson, who has sold 300 million books in his own right, pitched an idea for a novel to the country star.
The pair sat down together and produced the thriller, about a young country starlet fleeing for her life through the cutthroat world of the Nashville music scene.
Dolly related to the main character, Rose, as well as her older mentor, veteran country singer Ruth-Anne.
In fact, she was so inspired she wrote some songs to help Patterson out; those songs are now an album in their own right.
I've never heard of anything like that before, and it's now been announced there's going to be a movie based on the book. "James called my office trying to reach me and I didn't know if I was interested or not," said Dolly when I asked how it all came together.
"Then we talked on the phone. I said, 'well I understand you're wanting to write a book with me. Why do you need me? You seem to be doing alright, you're No 1 in the charts! How many billions of books have you sold?'
"He said he had an idea and asked if I was interested. Well, why don't you come down, let's get together and talk about it. We did and here we are!"
Patterson was delighted because the meeting was refreshingly free of lawyers and agents. Parton and Patterson clearly know what they're doing!
"We did a couple of hours together," he added. "No agents, no lawyers.
"We just made an agreement and the rest is mystery and history! We wrote a mystery and made some history."
Dolly laughed when James was talking about how great it was they didn't have troublesome lawyers agreeing on the fine print.
"We've still got to count the money though," quipped Dolly. "Of course we had to get the lawyers involved to sign the contracts but we didn't want everybody saying this or saying that. We knew what we wanted and we know what we are. So that was the fun part."
Run Rose Run is very much a book about women fighting for their place against some vicious men. I wondered if that was something Dolly had experienced.
"You do have that, it is a man's world," she said. "That's the way it is and that's the way it'll probably always be. But we'll all just keep clawing and hoping to get recognised.
"A line in one of the songs is 'you gotta look like a woman, think like a man, be as good as or better than, just woman up and take it like a man'.
"Don't bitch about it and be resentful, let's just do our part."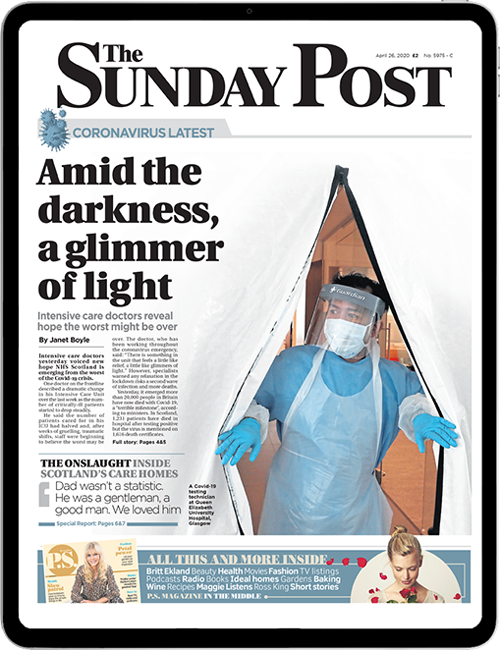 Enjoy the convenience of having The Sunday Post delivered as a digital ePaper straight to your smartphone, tablet or computer.
Subscribe for only £5.49 a month and enjoy all the benefits of the printed paper as a digital replica.
Subscribe