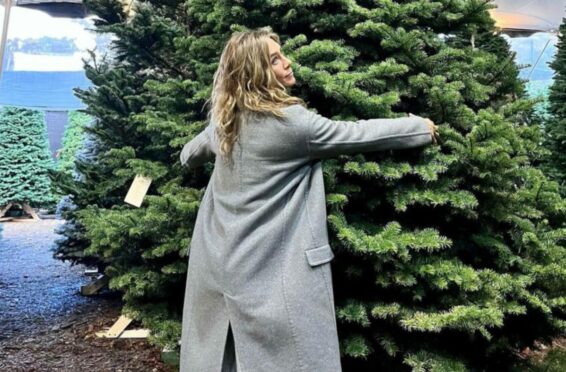 It's beginning to look a lot like Christmas, as the song goes. And, believe it or not, it does here in LA, too. There are Christmas lights and trees everywhere… and there's even snow on the iconic Rodeo Drive.
It's fake, of course, but that's LA for you!
The stars are getting ready to shine. Jennifer Aniston and Lily Collins are just a couple of the stars spotted out at Christmas Tree Farms and I even had my own celeb spot at the weekend in Santa Monica when I saw Jennifer Lopez and Ben Affleck with a few of their children in tow.
They not only bought a huge tree but then had it loaded on their truck and drove it home themselves.
You just can't get the staff nowadays!
Some stars are good at giving. Kristen Bell and husband Dax Shepard dressed up as the Grinch and Cindy Lou and donated 250,000 nappies to Baby2Baby, a brilliant charity that provides children living in poverty with diapers, clothing and all the basic necessities.Meanwhile, others are good at receiving. Lindsay Lohan's husband gifted her a Cartier bracelet for their first Christmas together.
"That was really special to me," she said. "That will always stay with me and go to my daughter when we have kids." The actor added that, while she never knows how to react when getting gifts, she's a "professional gift-wrapper" and gift-giver. "I'm really good at gift wrapping, even with the bows and the scissors – that little trick."
What are stars like Reese Witherspoon doing for the hols? "We're just doing the regular stuff," she said. "We're gonna be with my mom and hanging out with the whole family. Oh yeah, we dress up."
I've been lucky enough to hang out with a couple of stars at Christmas time over the years.
The amazing Mariah Carey, who is back at No 1 with my favourite Christmas song of all time, All I Want For Christmas Is You, was a blast in New York a few years ago. Her hit brings in around £3 million every year…now that's the Christmas gift that keeps on giving!
One man who won't be doing too much relaxing is my mate, Allan Stewart.
As well as being brilliant as always in the Edinburgh panto he's making an appearance on River City this Christmas. "My character is Gavin Newbond, who is a singer comedian, but now wants to be and actor, and Spiller and Son have a theatrical agency. I am moving back to Scotland and audition for them to represent me," Allan told me.
It's great to do something different. I've acted many times on stage but never in a TV drama before.
"The producers also gave me an outline of the scenes and asked me to write them and hopefully add some humour to them."
That'll be a challenge then! Only joking, I can't wait to see my oldest pal on the box!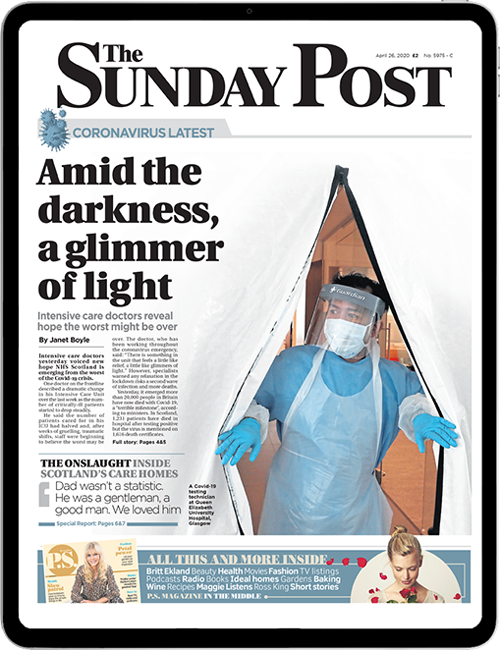 Enjoy the convenience of having The Sunday Post delivered as a digital ePaper straight to your smartphone, tablet or computer.
Subscribe for only £5.49 a month and enjoy all the benefits of the printed paper as a digital replica.
Subscribe