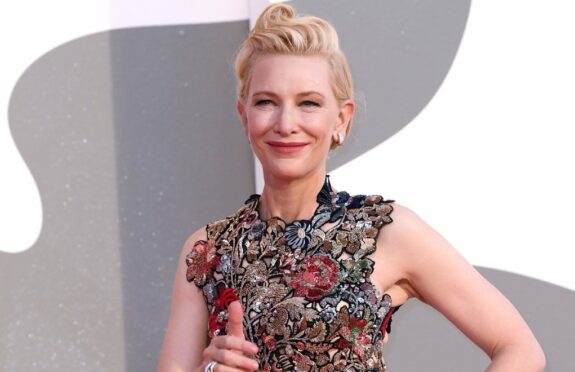 It seems 53 is the magic number. A survey has found that this age is when people feel their sexiest and most in control of their lives.
Just look at 53-year-old celebrities such as Jennifer Aniston, Cate Blanchett, Hugh Jackman and Gillian Anderson and you can see why this might be the case. As many as four in 10 over-50s, that's a whopping 41%, said they were more comfortable in their own skin and more confident in their looks than ever before, when they were quizzed by dating service OurTime. So, forget the idea that life begins at 40, it may really start at 50.
It's going to be tricky writing the rest of this column without giving away how old I am. Although the running joke in the newsroom is that I've been 38 for many, many years. I'm not fooling anyone though. Discussing the Vietnam War the other day, one cheeky producer shouted out: "You covered that Rona, didn't you?" How I laughed.
The great news is that the older you get, the happier you get. And there's more research to back that up. In a recent study, an astounding 61% of people said they were enjoying life more than ever after hitting the half century.
The great thing about getting older is that you really don't care what people think any more, and because you're often the oldest person in the room in a work setting you're completely unfazed by most situations. I wore a pair of shoes to work last week that were older than several of the Scotland Tonight team. It's a sobering thought but it made me laugh.
Men and women in their sixth decade are a force to be reckoned with. Just look at the impact Mariella Frostrup, Davina McCall and a host of others in their 50s have made in their campaign for better menopause advice and support for all. They stormed the House of Commons last week to present their aims to parliament.
The menopause has been a largely-ignored issue until now. Before, that is, women of a certain age decided enough was enough and resolved that something had to be done. The organisational abilities of middle-aged mums is not to be underestimated. They get stuff done. There are women around the country on school committees who I'm quite confident could run the country, if not the world, while doing two white washes a day and making sure the fridge was full.
OK, I'm probably guilty of stereotyping here but we all know it's the truth. Fifty-three may be a grand age but I reckon we just continue to improve as time goes by. Look at Tom Cruise! I was watching him in A Few Good Men the other day. He looks much, much better decades on.
Or Emma Thompson, who at 63 is baring all for her new film Good Luck To You, Leo Grande. It's the first time she has done nude scenes. She reckons she wouldn't have had the confidence to do them when she was younger. And then there's my 81-year-old mother. No, she's not stripping off for the cameras but at a family gathering last weekend she was the life and soul of the party – even dressing up as a dolphin as part of the fun. Don't ask – long story.
Sometimes, I think it would be lovely to go back in time and be a youngster again. How wonderful to have the whole of your life stretching ahead of you, with so much adventure and excitement just waiting to be discovered.
But then I think of the angst, the worry, the insecurity and the spots and think nah, you're all right.
I'll settle for happy middle-age and, if my mum is anything to go by, a lot of fun still ahead of me.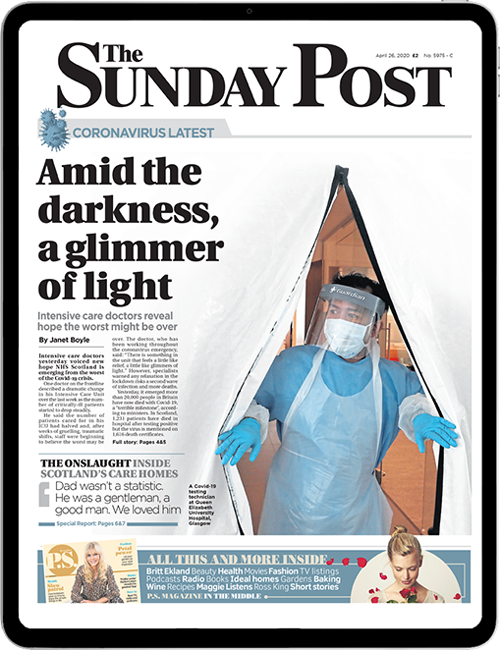 Enjoy the convenience of having The Sunday Post delivered as a digital ePaper straight to your smartphone, tablet or computer.
Subscribe for only £5.49 a month and enjoy all the benefits of the printed paper as a digital replica.
Subscribe