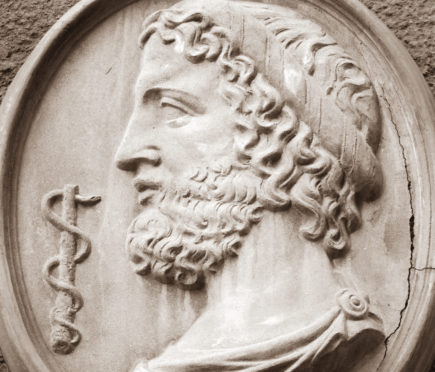 One of the world's most respected epidemiologists says history books can teach us how to better handle the Covid-19 pandemic.
Professor Tom Jefferson of Oxford University reveals that studying how the Ancient Romans treated infectious patients would have helped ensure more of the NHS could have remained operational for patients with serious conditions unrelated to coronavirus.
He said the hospital in a Roman fort in Perthshire was a template for how to tackle contagion.
He said: "The Romans knew how to tackle a pandemic better than we have done. When they had infectious patients they were treated well away from everyone else and kept apart.
"If we had done that, the NHS would have been able to continue operating as normal instead of what we have seen happening in hospitals and clinics across the country."
The expert, who has served as a government advisor to the UK, Australia and Italy, revealed a historic Roman site in the heart of Perthshire holds the key.
He warned that the world has changed forever and we must now plan and prepare to continue facing the invisible enemy that has brought society to its knees.Professor Jefferson said: "We have to accept change, prepare and learn supreme adaptability to what we will face in the future.
"To do that, we need to learn from history. Close examination of the architecture of the hospital (valetudinarium) in the Roman Legionary fortress at Inchtuthil near Perth gives us clues as to how we should develop hospitals to specifically deal with infections such as coronavirus in the future.
"Their hospital was a single-story rectangular structure with two entrances. This allowed access control and a one-way flow of people which reduced cross-infection."
Professor Jefferson said patients with Covid-19 or similar infectious conditions should not be taken to mainstream hospitals where they risk infecting other patients and staff.
He said: "They should be taken to a separate, specialist infectious diseases hospital, like the Romans built and like the old fever hospitals we used to have back in the day when we were battling Spanish flu and TB.
"What resonates are simple basic principles of health and hygiene, distancing, air circulation, patient flow control, light, privacy, insulation, buddy aid, maintenance of identity and above all, supreme flexibility in the face of the unknown.
"Modern-day hospitals are more like packed multi-storey hotels with elevators and lay outs that are ideal breeding grounds for infection."
He said if infectious disease or fever hospitals of the past had been kept and maintained instead of being replaced by huge modern hospitals, the NHS could have continued seeing other patients without the fear of Covid-19 being passed.
And patients with other conditions would not have been left too terrified to seek help or attend clinics.
He said: "If we want to stay safe, we need to prepare for the future and invest in separate infectious disease hospitals which will require to be maintained and made ready for more coronavirus-type infections.
"That means general NHS hospitals can remain open and accessible to other patients in a way that just isn't happening right now.
"Adaptability, preparedness and common sense is the way forward.
"The Romans were successful because although they never knew what they might be facing as their Empire spread far and wide, they prepared for every eventuality. That is what we must do now.
"We do not need to climb into a DeLorean car and go back to the future to see the way we should go in treating our fellow human beings.
"We need to look to the basic principals learned in our past."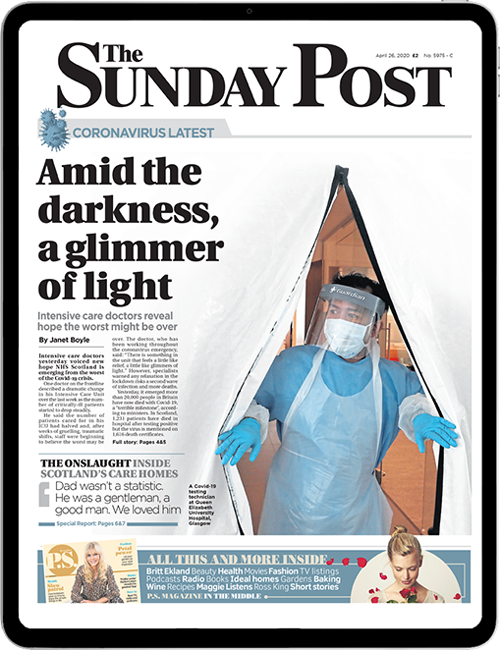 Enjoy the convenience of having The Sunday Post delivered as a digital ePaper straight to your smartphone, tablet or computer.
Subscribe for only £5.49 a month and enjoy all the benefits of the printed paper as a digital replica.
Subscribe