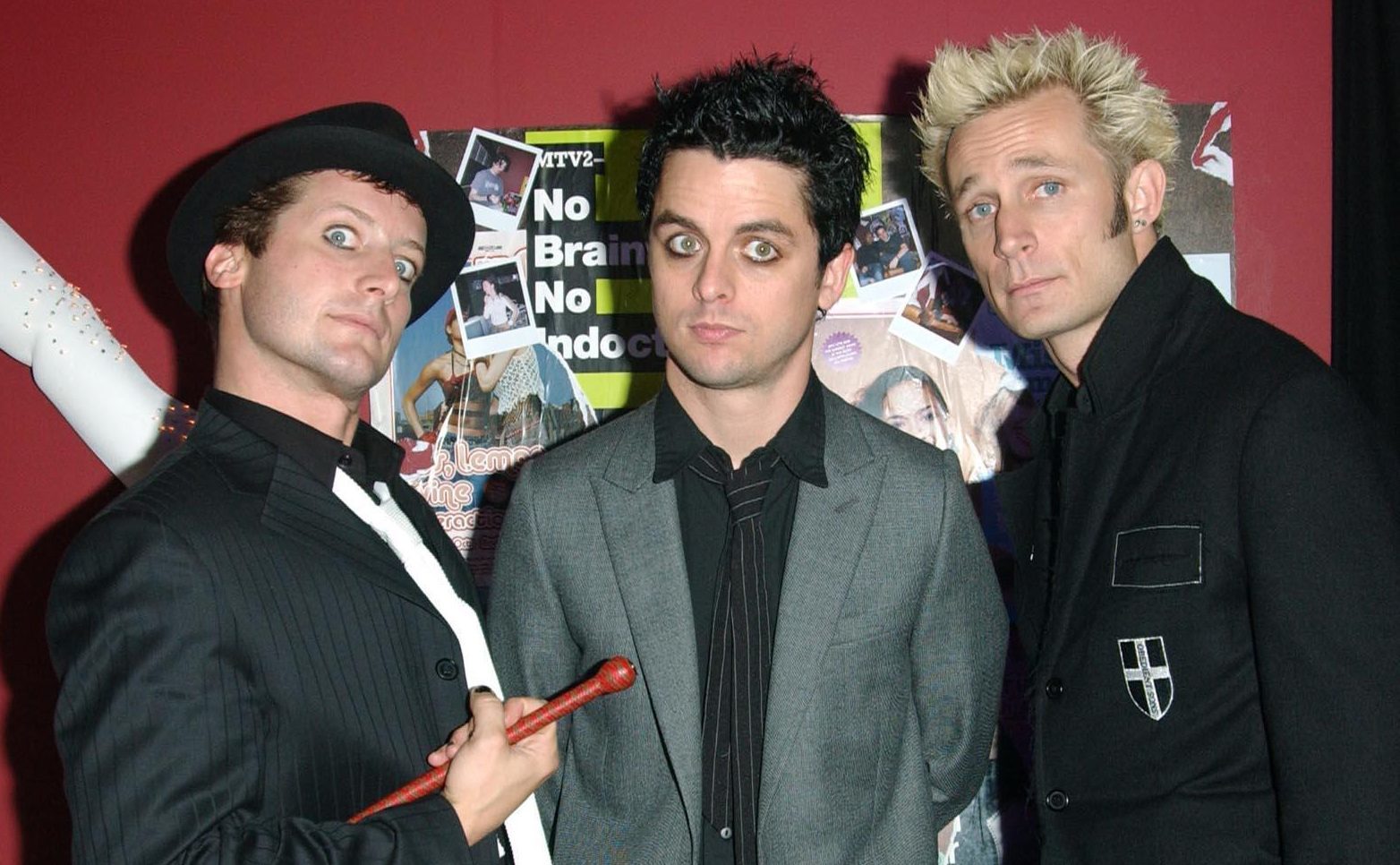 GREEN DAY have sent a message to their fans after the cancellation of their highly anticipated Glasgow show.
The gig had been due to take place in the city's Bellahouston Park this evening, but was cancelled, with promoters blaming adverse weather conditions.
A statement on the band's website said: "Glasgow, we are very sad to report that our show today at Bellahouston Park has been cancelled.
"The local safety council, production crew, and concert organizers have deemed the stage unsafe for the fans and everyone involved. We are very distraught about this as we are in Glasgow now and were very much looking forward to this show as one the highlights of our tour.
"We have been playing in extreme weather conditions throughout this European tour, and the last thing we want to do is see a show cancelled.
"We love our Scottish fans and we don't care if its raining f***ing sideways, although the safety of our fans and our crew is always our top priority.
"We love you Scotland, we love the city of Glasgow and it goes without saying that WE WILL BE BACK!"
More info on Glasgow gig: https://t.co/LLDgQoQwPh

— Green Day (@GreenDay) July 4, 2017
The gig was cancelled just 40 minutes before gates were due to open, with fans travelling from all across the country to attend.
Support acts Slaves, Rancid and The Skids were also due to perform.
PCL Presents, who organised the show, said in a statement: "We are sorry to inform you that due to adverse weather conditions it is no longer safe for the bands to perform on stage and unfortunately today's show will be cancelled.
"Tickets will be refunded from point of purchase within ten working days."
Bar staff on zero-hour contracts were also left disappointed by the news after they were told they would not be getting paid for the 12 hour shift they'd arrived to work for.
The agency still haven't told us if we are to leave, they've just edged us out of the palace of art & standing here waiting pic.twitter.com/p8oey94uiE

— Dr Jennifer Jones (@jennifermjones) July 4, 2017
One worker, Dr Jennifer Jones, told the Daily Record: "Everybody is shocked. People travelled from Edinburgh and Ayrshire and took days off because it was working at Green Day.
"I gave one guy beside me £10 for his train home to Ayrshire because he hadn't brought any money because he was getting a lift home."
Looks like none of us are getting paid ? @betterthanzero pic.twitter.com/JENKxqHCK5

— Dr Jennifer Jones (@jennifermjones) July 4, 2017
Workers will receive travel expenses for their journey to and from Bellahouston Park.
Slaves, one of the acts supporting Green Day, announced a gig at the city's O2 ABC2 tonight alongside local band Baby Strange.
They tweeted: "The show must go on… today's show with Green Day has been cancelled but the good people of Glasgow still need a gig!"
JUST ANNOUNCED! @slaves will play O2ABC2 TONIGHT! Limited tickets available… https://t.co/0aW6cAAV9P

— O2 ABC Glasgow (@O2ABC) July 4, 2017
Ross Greer, culture spokesman for the Scottish Greens, condemned the cancellation of the gig.
In a statement, he said: "The disruption to fans is bad enough but to hear reports of people who had agreed to work at the gig being denied payment through no fault of their own is just completely unacceptable. The 'gig economy' of zero-hours contracts, insecure work, low pay and poor conditions needs to end or exploitation will continue.
"A last-minute cancellation raises many questions for the promoters and for Glasgow City Council as hosts. Green councillors will be looking for answers so Glasgow avoids a repeat of this kind of chaos."