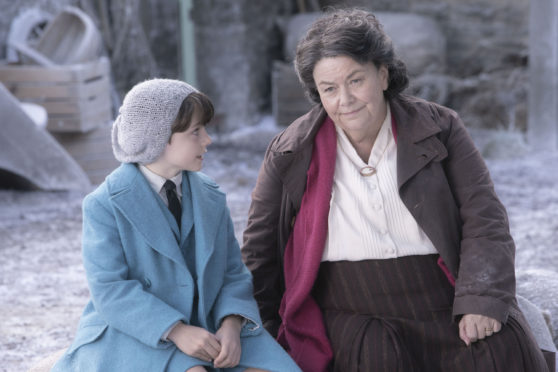 Dawn French and Rob Brydon are no strangers to entertaining the nation with a Christmas special or two, but their latest festive offering was extra special because they finally got to work together.
With The Vicar Of Dibley, French And Saunders, and Gavin And Stacey on their individual CVs, they have now paired up to star as a bickering husband and wife in new family drama Roald & Beatrix: The Tale Of The Curious Mouse on Christmas Eve.
The story is based on the true story of a six-year-old Roald Dahl visiting Beatrix Potter at her Cumbrian home. Both are dealing with issues – Roald has recently lost his sister and father, while Beatrix is coming to the end of her career and feeling disconnected from her readers while being hounded by her publisher.
Roald's troubles drift away when he reads Beatrix's books, so his mum takes him on his first adventure to try to meet his favourite author. The encounter is life-changing for Roald and Beatrix.
Co-starring Bill Bailey, Alison Steadman, Jessica Hynes and Harry Tayler as the young Roald, the feature-length film is narrated by John Hannah.
"I had a very strange moment on set with Rob where we have to hug each other, and it was very good because I hadn't hugged people for so long," said Dawn, who plays Beatrix opposite Rob as her husband, William Heelis.
"My own husband is a key worker so we were being very careful with physical contact for those first few months. To be hugging this other guy was so odd. It was in the script and we were all being tested so it was okay to do."
"Rob was genius casting. He plays the character so kindly and with understanding. We'd met in passing before and I knew we'd get along, but to be able to sit and chat in-depth was good. We've met up since and I count him as a friend now."
Rob says having the chance to work with Dawn was what brought him to the project.
"The thought of working with Dawn, before I'd even read the script, attracted me," he said. "I knew her a little bit, enough to say hello to, but I'd never spent a long period of time with her."
The script was written by Abi Wilson, who once worked with French and Saunders.
"She was PA for Jennifer and me," said Dawn. "One of the reasons she got the job with us was because she was an RAF child like myself and Jennifer. She came to help us run the company and get us into shape, making sure we were all in the same room at the right time, run lines with us, remember props, and she came on tour sometimes as well.
"She was just a baby then but she's a grown-up now and a brilliant writer."
Rob added: "I really think all the generations will enjoy it. It's charming, it's witty, it's moving, and it's going to look beautiful."
---
Roald & Beatrix: The Tale Of The Curious Mouse, Sky One and NowTV, Christmas Eve, 8.15pm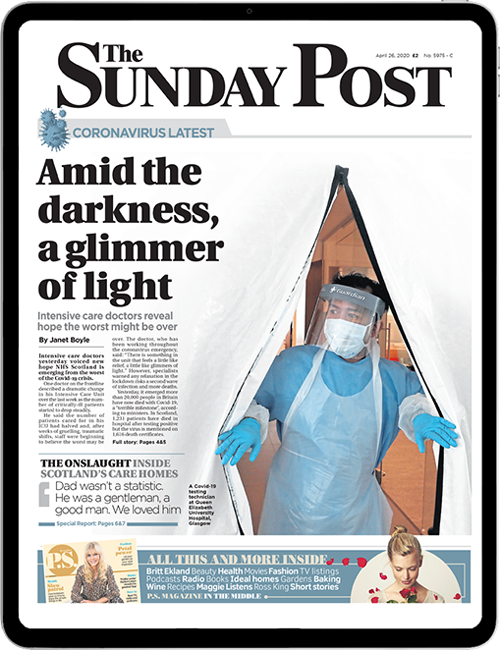 Enjoy the convenience of having The Sunday Post delivered as a digital ePaper straight to your smartphone, tablet or computer.
Subscribe for only £5.49 a month and enjoy all the benefits of the printed paper as a digital replica.
Subscribe