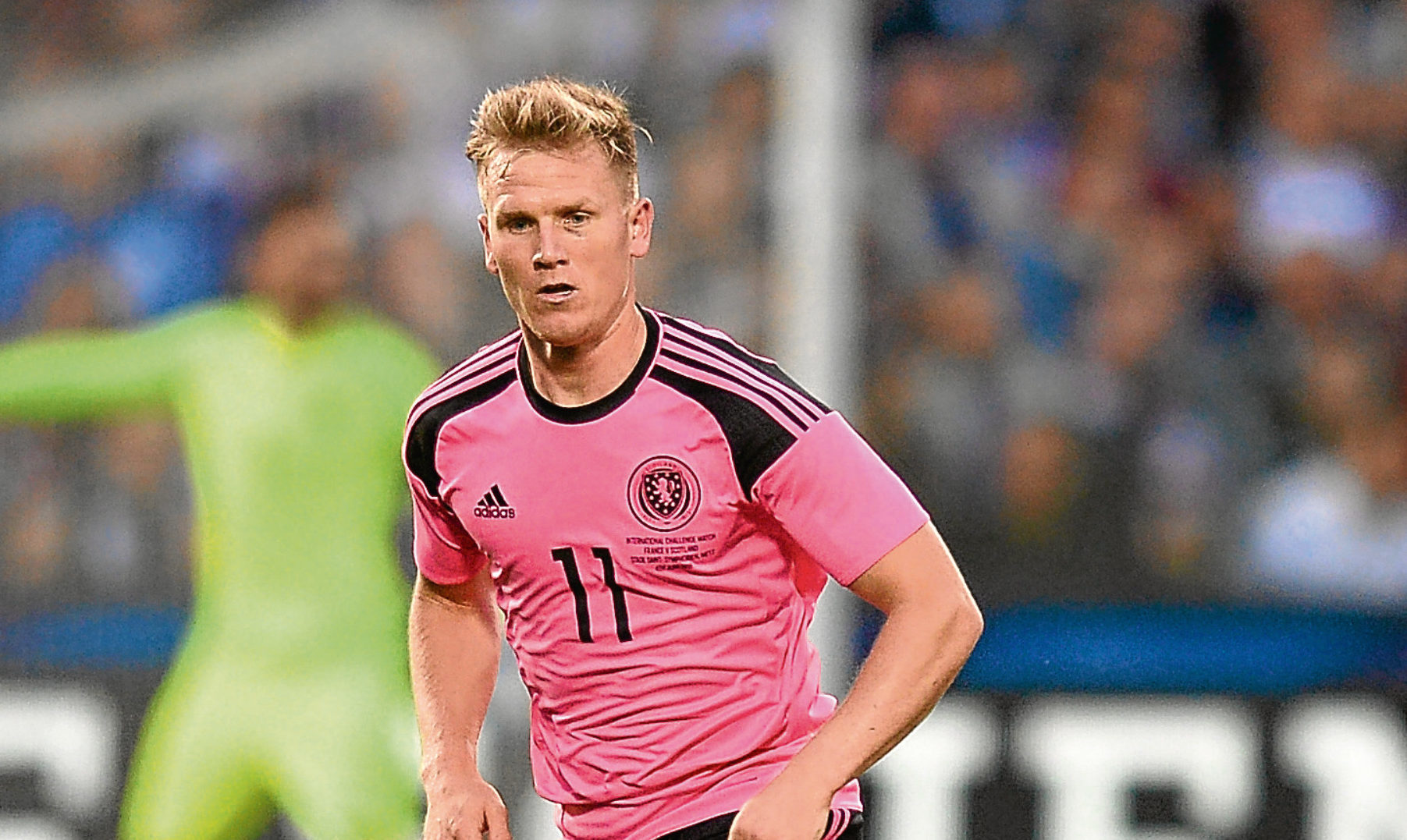 ALEX MCLEISH isn't the only man to have been handed a second chance by Scotland.
The new international coach will continue his second stint in charge of the nation when he takes his squad out to Hungary today for a friendly match on Tuesday night.
A key part of that group will be Matt Ritchie, the Newcastle United winger used sparingly by McLeish's predecessor, Gordon Strachan, in the wake of injury call-offs.
"I started really well with Scotland," said Ritchie, when asked to assess a three-year international career which has, so far, promised more than it has delivered.
"I came in, scored a few goals and had an impact on the team.
"But then I wasn't able to make a trip because of a groin injury and just went down the pecking order.
"I didn't really make it back in for the remainder of the campaign (he did make a cameo turn off the substitutes bench in the 3-0 win in Lithuania) and that was frustrating.
"Everybody wants to play, but you have to respect the manager's decision.
"It wasn't to be and I didn't play as much as I hoped to at the back end of the campaign.
"I thank the new manager for bringing me into the fold and it has given me some good experiences.
"Hopefully I can use them to be a part of this team."
Ritchie's withdrawals last season were controversial because his groin problem didn't prevent him turning on the style for Newcastle.
"Yes, I was playing week in, week out and doing well. But that was because I was playing with injections for most of last season to get through the pain barrier," he said.
"It was about managing my body.
"At the time, it was about getting promotion to the Premier League and whether I risked coming away and getting injured.
"I made the decision to get treatment back at Newcastle and used the time to get ready for the next game.
"Of course, it was tough – you want to be involved in big games, the likes of Scotland v England.
"In the end it was one of those decisions where you have to take your heart out of it, and think with your head a bit. That's what I had to do.
"It wasn't me choosing Newcastle over Scotland. It was about managing my body and not wanting to break down.
"As soon as the season finished, I went straight in for the hernia operation. Now I feel good."
With his fitness no longer a concern, Ritchie is raring to show what he can do on the international stage.
"It does feel like a while since my last involvement with Scotland. It was a disappointing end to the last campaign, but that is behind us now," he said.
"We need to focus on the new one and build for that. It is a fresh start – a clean slate – and it is going to be exciting.
"There is a new manager in place, one who has already brought new players into the group.
"Scott McTominay is one I have seen a fair bit of because of how well he has been doing for Manchester United.
"It is fantastic to have him as part of the group.
"He offers something different. Hopefully he can play a big part in the future.
"From a personal perspective, I'm 28 now, so I'd say I am probably at my peak. I feel like I'm playing well at the minute, and really enjoying my football. Working with Rafael Benitez has been a real learning curve for me personally.
"He is a guy whose record speaks for itself. The attention to detail we are given is incredible.
"He has certainly improved me as a player. I feel like I have developed under him. So, yes, I am at a good time in my career at the minute."
Whether he stays there will depend on whether Newcastle win their battle to stay in the Premier League.
"It's so tight," said Ritchie.
"Throughout the season, no-one has really been gone or pulled away within the bottom 12.
"There are a few teams now beginning to creep away and get into that 40-point mark. Hopefully we can get there as soon as possible.
"I knew leaving Bournemouth for Newcastle was a risk. But it was one I wanted to take, because it is a massive club and to play in front of 52,000 is terrific."