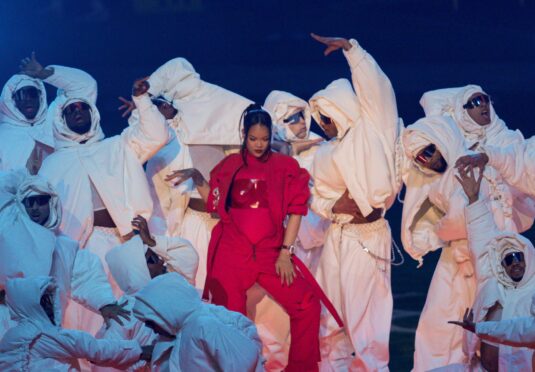 Can you imagine if Adele, who had barely been seen for five years, was to announce she was pregnant at halftime during the Champions League Final?
That's basically what happened late last Sunday night.
The Super Bowl halftime show is the biggest live TV event of the year, probably bigger than the game itself!
In the past we've had incredible performances from Prince, Bruce Springsteen, J-Lo and Shakira and, last year, the biggest and best hip hop stars.
This year Rihanna took to the stage for the first time in five years for a huge performance featuring some of her greatest hits.
Yet it wasn't the pyrotechnics or legions of back up dancers or the fact this was the second most-watched halftime show of all time (after Katy Perry in 2015) which stole the headlines.
Rihanna showed the world her baby bump which I reckon makes it the biggest pregnancy announcement of all time.
Rihanna wore a red boiler suit with her baby bump sticking out, and caused Twitter to crash as a result.
This is the pop star's second child, with partner and fellow pop star, A$AP Rocky. The pair welcomed their first child last year and wasted no time – Rihanna is apparently already several months along.
And she was certainly brave! Much of her all-singing, all-dancing performance took place on platforms suspended up to 60 feet above the football field at the State Farm Stadium in Glendale, Arizona.
The reason for the platforms was in case a traditional stage ruined the pitch for the football players. Since when did the support act take precedence over the main event?
Before sitting down with a pile of hot dogs and a metric tonne of popcorn to watch the Super Bowl, I caught up with another star who couldn't be more different from Rihanna.
Bill Nighy is Oscar-nominated for Best Actor for his wonderful role in Living, the drama about a civil servant diagnosed with an incurable disease.
Nighy plays quite an understated character. "I don't know whether I consciously thought that, it just seemed to come out of the work I'd done with the director," he told me. "I play a man who was institutionalised in grief and reluctant to engage with the world. I figured it was a minimal kind of thing so it came out like that."
It's a very sombre movie but I asked Nighy if it was in fact a stealth feelgood film!
"The film, just for the record, doesn't make you want to kill yourself," he laughed. "People come out and are uplifted by it. They are galvanised by it. And they want to do stuff… because it's a film about a man who didn't do stuff until he was told he was going to die, and then he does stuff!
"It's an uplifting affair."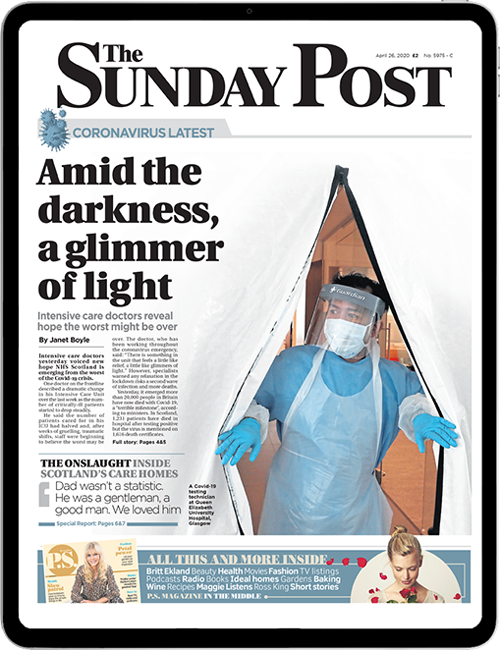 Enjoy the convenience of having The Sunday Post delivered as a digital ePaper straight to your smartphone, tablet or computer.
Subscribe for only £5.49 a month and enjoy all the benefits of the printed paper as a digital replica.
Subscribe