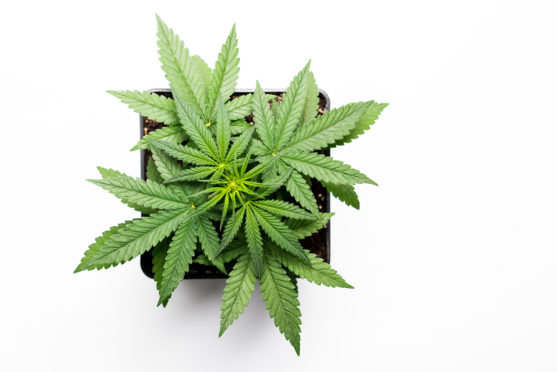 The chief executive of a company seeking investors for Europe's biggest medical ­cannabis farm was once struck off for her part in a £6 million Scottish land sale.
Minette Compson was barred from working in Gibraltar's financial services industry following an investigation into the deal near Glasgow.
Ms Compson, who was also the corporate governance director of an investment firm before it crashed owing £42m, and her Scots business partner Paul Segal have set up Symtomax Group, which says it intends to build Europe's biggest outdoor medical cannabis farm in Portugal.
The company says it wants to invest €30m over the next five years to become Europe's biggest suppliers and is promising a 30% return for investors in just two years. But, while the company's website boasts of the expertise of its staff and the quality of the organic cannabis oil it will produce, it has yet to receive a cultivation licence from the Portuguese regulator, Infarmed.
Ms Compson, who now calls ­herself by her maiden name Minette Coetzee, is the chief executive of Symtomax but was struck off for her role in a controversial land sale north of Glasgow.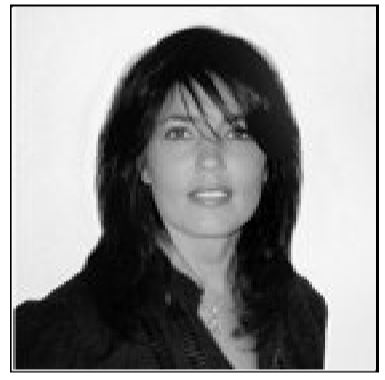 The Kirkintilloch land, a 36-acre plot, had previously been refused planning permission because it was classed as greenbelt and had a risk of flooding.
It was then bought by a company belonging to lawyer Gregory King – whose investment firm was at the centre of one of Scotland's biggest fraud probes – for £305,000 before being sold for £6m to Gibraltar-based Advalorem Value Asset Fund – a firm controlled by Ms Compson – using money raised from pension funds. Court papers show South African-born Ms Compson and her husband received a £64,000 commission payment, via a company she had set up in the British Virgin Islands, from Advalorem. When it emerged the site had been overvalued, Ms Compson, 48, was investigated by Gibraltar's Financial Services Commission.
As a result, in 2014 she was barred from working as a director in that country's financial services industry.
The FSC ruling said she had failed to act with "due skill, care and diligence" in the land purchase and had "failed to ensure Advalorem was being operated in a manner that was not detrimental to the interests of its participants or potential participants".
The watchdog's chief ­executive, Samantha Barras, added that Ms Compson had provided the FSC with "false and misleading information in respect of the basis upon which property valuations had been sought and obtained by Advalorem".
The FSC said she was being barred "for the protection of investors, of the public and the reputation of Gibraltar as a financial centre".
Ms Compson appealed against the ruling, but it was upheld by the Supreme Court of Gibraltar.
She, other Advalorem ­directors and Mr King were later sued for £6.5m by Advalorum's administrators.
Ms Compson then took up a role with investment group Privilege Wealth, first as a director and then being promoted to governance and compliance director. In 2017 one of the key figures in Privilege Wealth survived an assassination attempt in Panama. In March 2018, Privilege Wealth collapsed, owing £42m to creditors.
Administrators found millions of pounds had been poured into a payday loans business operated by the Rosebud Sioux Tribe of South Dakota.
Ms Compson's cannabis ­cultivation company has registered in a number of countries, including Scotland. The registered address at Company House is 69 Brunswick Street, Edinburgh, a building associated with more than 200 companies. Some firms registered at the address and another next door have been linked to international scandals involving tax avoidance and money laundering.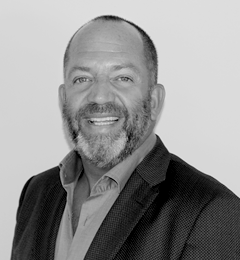 The Kroll Report into international fraud linked some firms registered at 69 and 71 to money stolen from a Moldovan bank and, two years ago, we revealed how firms registered at No 71 have been linked to money laundering by the Organised Crime and Corruption Reporting Project. Ms Compson was also ­previously a director of investment firm Sungold Capital Limited, whose address in Edinburgh's Duke Street is home to 96 companies. That address has also been used as the registered address for shell companies said to be involved in money laundering. However, there is nothing to suggest Ms Compson's firms are involved in any financial irregularity and she says the registration of her companies was routine and handled by a third party.
Symtomax is seeking investors with a website, featuring photographs of lab-coated technicians working with cannabis plants and oils, staff biographies and drone footage of its planned 104-hectare site. The firm claims: "We are dedicated to the production, research, cultivation, processing and distribution of medicinal cannabis oil to pharmaceutical companies worldwide."
A section called "Meet the Team" includes Ms Compson, and says: "Minette is a powerful business driver whose entrepreneurial instincts and clarity of vision have carried multiple companies through rapid and continuous growth with over a decade of experience in the international financial markets."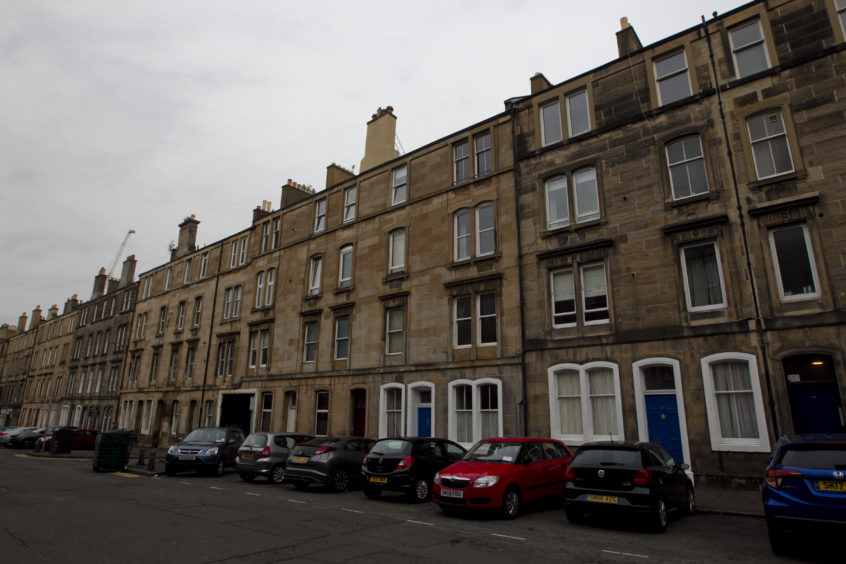 Symtomax says it has hired Eurico Castro Alves, former chairman of Portuguese regulatory body Infarmed, which licenses medicinal cannabis production. Another director listed on its ­website is David Mace, chairman of the Loudoun Castle Project that had aimed to turn the derelict Ayrshire theme park into a £450m holiday resort, but the plan was rejected by the Scottish Government a year ago. However, Symtomax's promised return for investors is questioned by investment advice website Bond Review, which highlights a claim the firm will be able to produce medical cannabis crops worth $9.28bn (£7bn).
Bond Review said: "Claiming to be able to produce $9.28bn worth of cannabis is a big claim for a start-up company whose website was nothing but a placeholder as recently as August 2018. Any investment offering returns up to 18% in a year is extremely high risk."
Money expert Fergus Muirhead said: "When thinking of investing, people should first consider how easy their money would be to access if they wanted it back from the company at any time. It would be wise to check if the investment is regulated by the Financial Conduct Authority because if it isn't there could be no protection if the investment went wrong.
"The Symtomax offering is for 30% returns in two years while the major banks and building societies are offering around 0.5% on your money, so there will clearly be an increased risk with an investment such as this.
Ms Compson told The Post her business ban in Gibraltar was up in April. "I made some mistakes and I paid for that," she said. "It is five years since that judgment was made and now I am being reinstated."
Of the Advalorem land deal in Kirkintilloch, she said: "I have never met Greg King, or would I want to. I have never had any dealings with him and the land thing in Glasgow had nothing to do with me. There were a lot of directors involved in that company who are regulated in Gibraltar and I would have no idea what everyone else was doing."
She also said she had only been a director of Privilege Wealth for a short time in 2015 and had no knowledge of what happened at the firm after that. "I was at Privilege for just three or four weeks and the reason I left was that I didn't like some of the people involved."
She said she had only registered her new company at Brunswick Street because a third party had organised it. "There is nothing untoward about the address," she said.
"A lot of the things that have been written about me are just codswallop. It is laughable. I have only had one failure and I have learned my lesson from that."
"Symtomax is an exciting new business that I have been working on for more than three years and I have put a lot of my own money into it. The reason we have now been asking for investment is that the project has to be done in stages and the only way to keep going forward is to raise money."
---
No charges after huge fraud probe into deals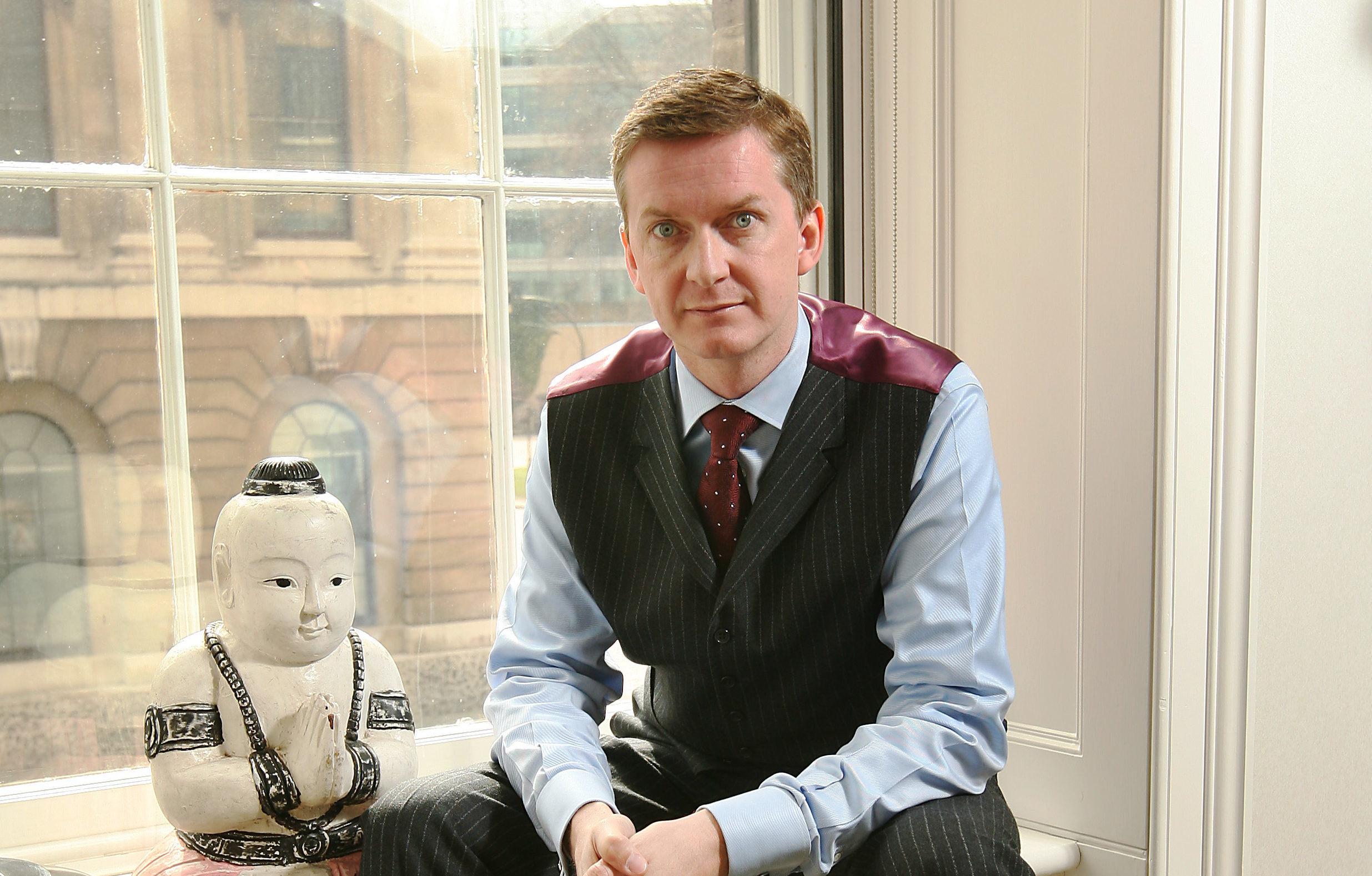 Lawyer turned financier and Scotland's biggest bankrupt, Gregory King was at the centre of one of Britain's biggest fraud investigations.
In 2005, he launched a hedge fund called Heather Capital, which attracted up to £400 million from worldwide investors to fund land deals in Scotland.
He was later accused of selling land – including the site in Kirkintilloch bought for £6m by Minette Compson's Advalorem – for hugely inflated prices to associates before the cash was filtered through a network of offshore companies he was in charge of in locations, including Gibraltar and the Caymans.
King, 51, from Glasgow, who denied any wrongdoing, enjoyed the high life at his £5m Marbella mansion on Spain's Costa del Sol. But, in 2010, Heather Capital collapsed and liquidators claimed about £90m was missing from the fund.
Police in Scotland began a fraud investigation that resulted in King and three associates being reported to the Crown Office. All four denied any wrongdoing.
King was bankrupted in Gibraltar in 2017 over debts of £7.5m after an alleged multi-million-pound property scam. The following year, the Crown decided not to prosecute, sparking concerns about its ability to investigate and prosecute complex financial cases in Scotland.
King's Spanish mansion was later seized by insolvency practice CVR Global and sold for £5.11m to pay off creditors, with trustee Adrian Hyde commenting: "Mr King appeared to have left in a hurry as it was full of paperwork, clothing and other personal effects."
Auditors believe King has retained assets worth many millions, including land and property in Scotland.
---
Investors pile in after cannabis go-ahead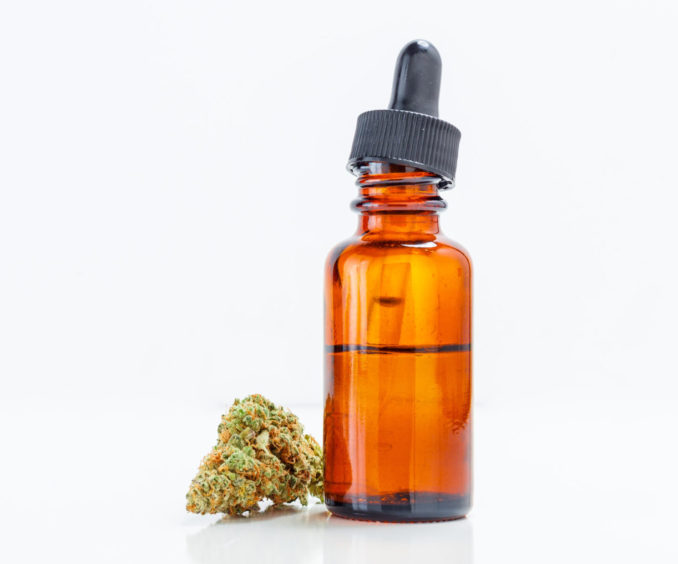 As countries across Europe consider legalising medical cannabis, companies are rushing to gain a foothold in the potentially multi-billion-pound business.
Medical cannabis was legalised in the UK in November 2018, allowing doctors to prescribe it for certain conditions. Last week, plans for Scotland's first medical cannabis clinic in Aberdeen were unveiled.
Now competition is rising between European and Canadian firms who all want a slice of the global medical cannabis sector – projected to be worth £45 billion by 2025.
As France becomes the next country preparing to allow imports of cannabis-based medical treatments on a trial basis later this year, Canadian firms and French producers are already battling for a share of the spoils.
Already, several Canadian companies are seeking to dominate the French market, including Tilray, Canopy Growth, and Aurora.
Companies aiming to grab the market across Europe include Dutch firm Bedrocan and British group Emmac Life Sciences.
Emmac has set its sights on becoming the market leader. It already has a site in Portugal, and delivery operations in eight countries.
François Xavier Nottin, Emmac's director in France and Benelux, said: "We have a lower carbon footprint than our competitors, and we have real cultural understanding of the countries in which we are active."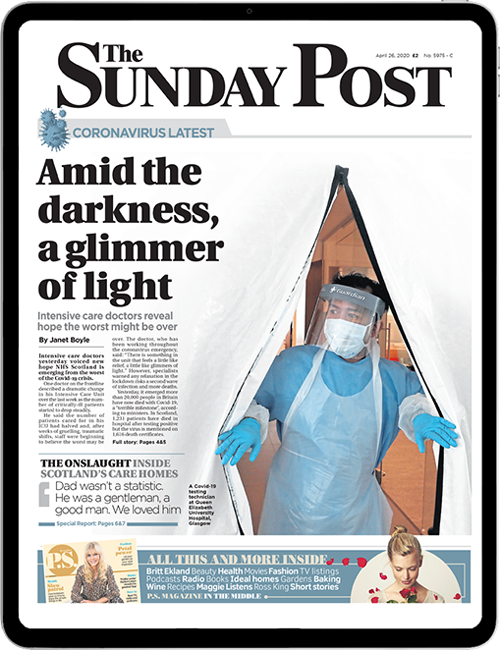 Enjoy the convenience of having The Sunday Post delivered as a digital ePaper straight to your smartphone, tablet or computer.
Subscribe for only £5.49 a month and enjoy all the benefits of the printed paper as a digital replica.
Subscribe