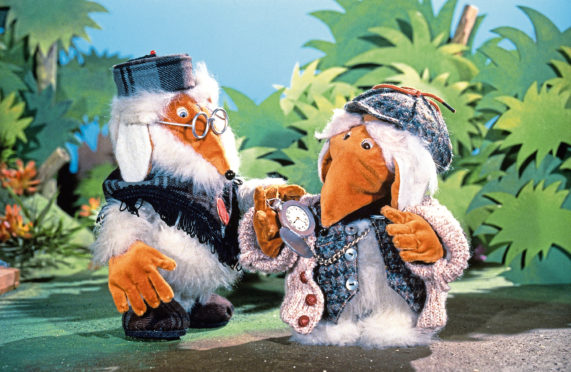 The next time I hear the song Remember You're A Womble, it's going to take a new significance for me. That's because it's true!
To say I've been lucky in my career would be an understatement.
I've had quite a few of those "you'll never believe what they want me to do" type of phone calls. I had one recently which has led to me voicing one of my childhood icons – The Wombles. Which one? Well… all of them, actually.
I was really honoured to be part of Remember A Charity Week by voicing all my furry friends in a video to raise awareness for the fantastic charity which is now in its 20th year.
Remember A Charity works with more than 200 organisations, large and small, to encourage people to leave a financial gift to a charity in their will, once they have looked after all their family and close friends.
It's all about the importance of passing on something wonderful. Leaving a gift in your will is hugely important in enabling charities to deliver the fantastic work they do, but it's not currently common practice in the UK.
While the collective amount gifted to charities in wills has risen over the last few years, most people think of wills involving large amounts of money and also just being left by the rich.
Leaving behind a legacy in life, however big or small the amount, can make a huge difference to charities doing amazing work.
The global effects of Covid-19 have hit charities hard and many have seen a critical fall in donations at a time when the cash is most needed.
I'm involved because the work these charities do is vital and I'm passionate about supporting the cause. Hopefully this will inspire more people to do the same – just think what we could achieve if we all made that small change.
Simon Hodgkiss is the brilliant animator who's brought The Wombles to life in CGI.
When I watched the video it not only made me smile but, I'll be honest, I was wee bit freaked out when I heard the voice of Alderney, the young girl Womble, done by me! Many years ago I actually went to Alderney where I interviewed Wombles creator Elisabeth Beresford for the BBC.
After the interview she gave me my very own Orinoco cuddly toy which I still have to this day. Hopefully we'll be seeing more of The Wombles soon – watch this burrow.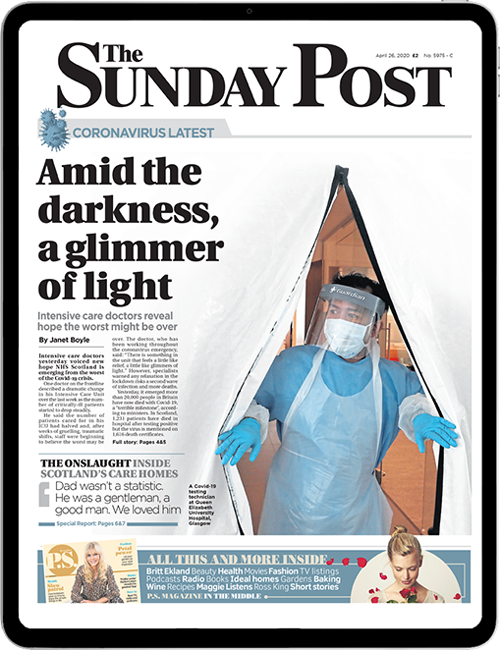 Enjoy the convenience of having The Sunday Post delivered as a digital ePaper straight to your smartphone, tablet or computer.
Subscribe for only £5.49 a month and enjoy all the benefits of the printed paper as a digital replica.
Subscribe