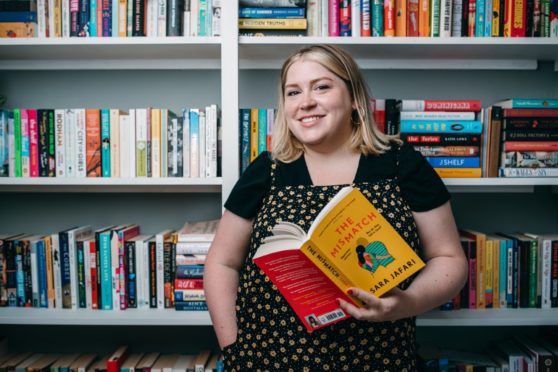 A voracious reader since childhood, when Rachel Wood came to studying for a masters degree in creative writing she hoped her passion for literature would guide her way.
She would be surprised, however, when her special enthusiasm for female authors was not reflected in the recommended reading.
"Throughout university I noticed the reading lists were always dominated by male authors," explained the 33-year-old, who graduated from the University of Edinburgh. "The lens you would see the whole world through was always from men, basically.
"I was always trying to push things in the opposite direction. So I started asking, 'What if the lens we viewed everything through was created by women authors?'"
With this question playing in her mind, and friends constantly asking her for book recommendations, Wood decided she would change the narrative, so to speak, launching a monthly subscription book club that would focus entirely on contemporary novels written by women.
The result, Rare Birds Book Club, grew bigger and faster than Wood could ever have anticipated – something she attributed partly to members enjoying the opportunity to explore new genres they would previously have avoided.
Wood explained: "Before I started Rare Birds, I would fall into the same conversations with people over and over again. So many people would say they found it really difficult to choose books or, often, I would recommend a title to someone and they would say, 'Oh, I don't read that kind of book'. I thought that was so interesting, so I started thinking a little bit about how I could play around with that. Then the idea for an online book club came to me."
Reading as an escape
A survey conducted in May last year found that 41% of people read more books during lockdown, while the amount of time spent reading books rose from about 3.5 hours per week to six. The trend for escaping into fiction certainly boosted Wood's membership, as Rare Birds subscribers grew by more than 52% during lockdown and, year on year, overall sales increased by 204% from January 2020 to 2021.
"Everybody reaches a saturation point where they can't spend any more time scrolling on their phone," added Wood. "When you are eventually burned out, the old-fashioned book is there waiting for you. The online club was a nice touch-point for people to come and discuss books whether they've loved or hated them."
Now, thanks to the club's rapid growth, Wood is embarking on a new project – a real world bookshop, in Edinburgh's trendy Stockbridge neighbourhood, where the shelves will stock nothing but paperbacks and prose penned by women.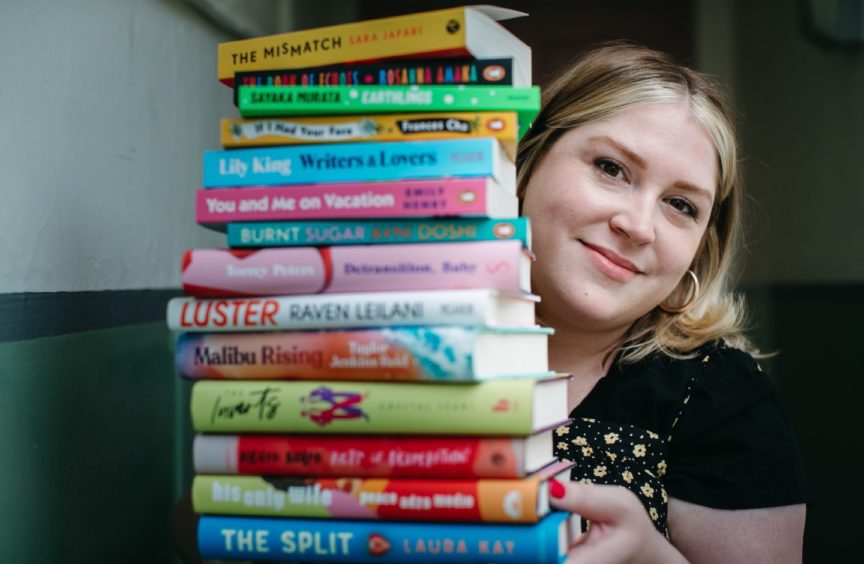 Although Wood's customers are currently about 97% women ("It's only natural, really") her hope is that moving from the online world to a storefront will encourage more people, both men and women, to delve into female-centred fiction.
She explained with a laugh: "The first few men we had subscribe I really did think, 'Oh God, he's bought this by accident and I'm going to get an email later'. But, actually, that wasn't true.
"It's not a huge percentage of our members but we do have some incredibly engaged male members who buy the subscription again and again. The book store space is going to be really beautiful and really welcoming so I'm hoping it's going to draw in more people, who want to poke in their heads and check it out.
"Plus, once you're in the bookstore would you really notice, unless we pointed it out, that all the books were by female authors? Probably not. You're just picking up a book that looks interesting to you. I'm hoping we can really open the eyes of a lot of readers."
The female voice
Focusing solely on female writers may be considered a risky move by some, but it's one that's potentially impactful for wider society.
Recent Nielsen Book Research, commissioned by author and journalist MA Sieghart for her book The Authority Gap, found that for the top 10 bestselling female authors, only 19% of their readers are men. In contrast, their bestselling male contemporaries are read almost equally by both genders, with 55% men and 45% women readers.
By providing a place to showcase female authors, does Wood think this could improve? Ultimately, yes, but the nudge towards female voices needs to be done through enjoyment rather than being prescribed.
As Canadian novelist Margaret Atwood – a firm favourite of Wood's – once famously said: "I read for pleasure and that is the moment I learn the most."
"Only good things can come from more variety and voices," explained Wood. "We open up our own viewpoints so much by reading more. Although, people sometimes shy away from making a change if someone says 'Oh, you should read more books by women' because that make it feel like homework.
"I try to approach it on another level, saying to people, 'This book is going to be really enriching, entertaining and fun because there's really great voices and incredible stories and things you've never thought about before'.
"It's all waiting to be discovered in these books, but I don't want to give people a reading list and say, 'Read these, it's important to include more women in the conversation'.
"Of course, that absolutely is important but to the average reader that's not necessarily appealing. It's about bringing enjoyment to your reading, and as soon as you've gotten out of the mindset that it's going to be challenging or not fun or dry or whatever, then you get people coming back again and again."
And will Wood's flare for fiction see her own book stocked on the Rare Birds shelves? Well, perhaps, maybe, possibly.
Wood said: "I would never say never. At the same time, the honest truth is that I was always a much better reader and editor than I was a writer. I finished three-quarters of a novel but it was basically abandoned as soon as I started Rare Birds.
"I'm definitely playing to my strengths with the book club, and I don't think I'm ever going to blow anybody away with a major Booker Prize-winning novel. But maybe when all the dust settles on the bookstore I'll be inspired."
---
Must read women
Rachel selects a few of her favourite authors revealing an eclectic, international reading list.
Madeline Miller
Miller's novels were so popular with the book club, and The Song Of Achilles and Circe are two personal favourites. If you are stuck in a bit of a reading rut, these books are for you. Both are set during the Greek Heroic Age.
Oyinkan Braithwaite
My Sister, The Serial Killer is probably my No 1 most recommended book. It's short, really snappy and Braithwaite jumps right into the action. The story is such a good palate cleanser because it sucks you in instantly – before you know it, you're done reading and you have a wonderful sense of accomplishment.
Sayaka Murata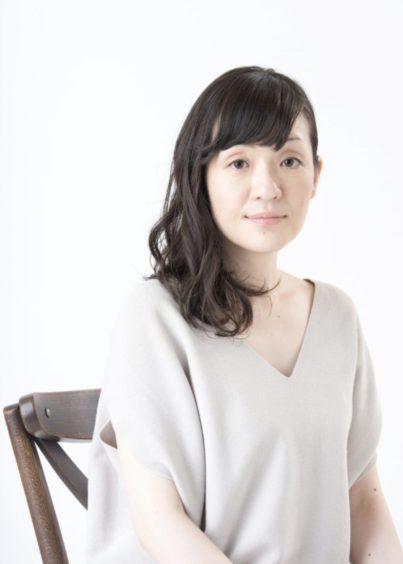 Murata is so funny, with such a unique writing style. Her books are quite short – I really do love a short book – and her first novel, Convenience Store Woman, sold more than 1.5 million copies in Japan, and has been translated into 30 languages.
Mhairi McFarlane
Scot McFarlane has four rom-com books, my favourite being Who's That Girl? It follows a woman who kisses one of her co-workers and gets sent away to ghost-write the autobiography of a famous actor while the scandal blows over. It's wonderful, very funny and so refreshing.
Tayari Jones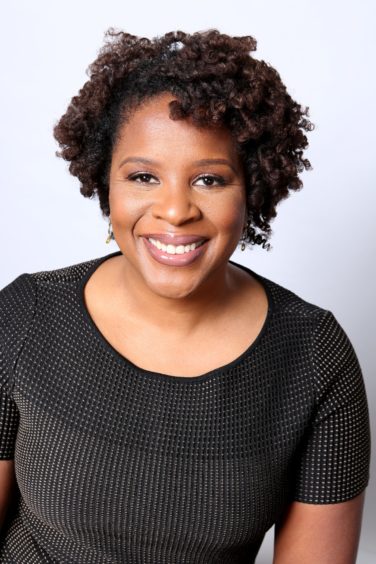 Jones is incredibly insightful. She writes a lot about relationships (Silver Sparrow is the dynamic between two sisters, while An American Marriage is about a couple) and both books explore almost morally ambiguous situations where there is no right or wrong.
---
Best-selling women
From murder mysteries to comedy, historical novels to thought-provoking tales, Waterstones' current best-selling women
The Appeal – Janice Hallett
A drama production and a fundraiser lead to murder in this clever whodunnit, which is told through a series emails, messages and transcripts.
Summerwater – Sarah Moss
From the author of the highly acclaimed Ghost Wall, Summerwater is a "bittersweet portrait of modern Britain", set in a rain-washed cabin park in Scotland.
A Glasgow Kiss – Sophie Gravia
Filthy, funny and painfully relatable for anyone who has embarked on the dating scene, Gravia's debut has been touted as Bridget Jones for the millennial generation.
Hamnet – Maggie O'Farrell
Winner of the Waterstones Book of the Year 2020, Hamnet tells the story behind Shakespeare's most famous play, and was inspired by the life of Bard's son.
Still Life – Val McDermid
Book six in the Karen Pirie Series sees McDermid's DCI reopen a case from a decade before, drawing her into a sinister world of betrayal and dark secrets.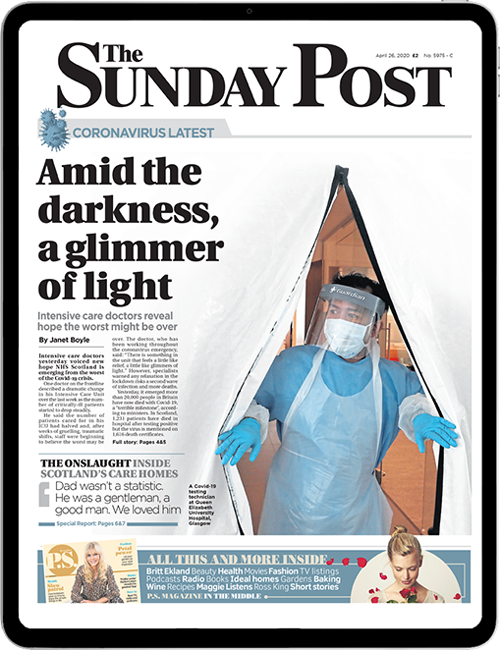 Enjoy the convenience of having The Sunday Post delivered as a digital ePaper straight to your smartphone, tablet or computer.
Subscribe for only £5.49 a month and enjoy all the benefits of the printed paper as a digital replica.
Subscribe