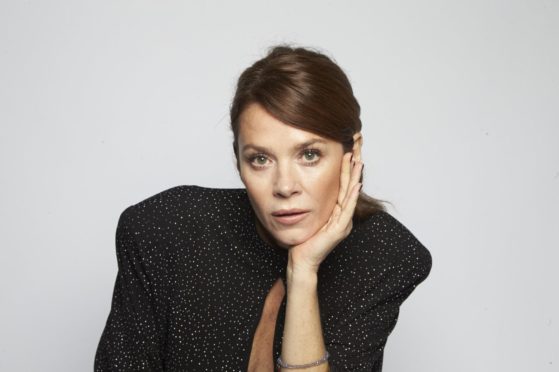 When photographer Rankin was asked to recruit a model for a new TV show, there was only one number he was going to ring.
Stunning actress Anna Friel has been one of the Scot's most regular subjects in the last 20 years – and he was thrilled when she signed up for new programme The Great British Photography Challenge.
Rankin, 55, is making his TV presenting debut in the new talent show launching on BBC 4 tomorrow night, with six hopefuls taking on a series of pictorial challenges under his tutelage.
And he's starting with a bang by sending them on a magazine cover shoot with the star of ITV drama Marcella.
He said: "She's just a diamond, let's be honest – she's incredible. They were asking who I thought would be the best person to photograph for one of the challenges, and she's such an amazing subject because she's very present and very collaborative in the process.
"That's so exciting and I thought the contestants would get a kick out of it. I was lucky she said yes."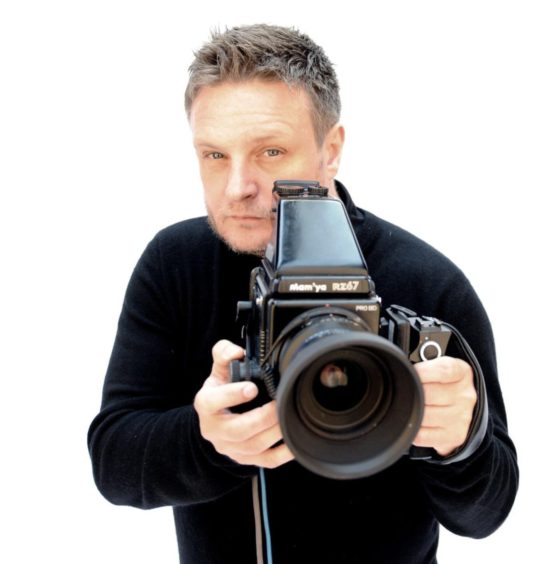 Having ditched accountancy to study photography when he was 21, Rankin shot to fame in the '90s as one of the biggest fashion and celebrity photographers around, capturing the likes of Kate Moss and Heidi Klum and co-founding Dazed & Confused magazine.
In the last three decades, his list of subjects extend from Kendall Jenner to David Bowie and the Queen, and he was thrilled to call on the services of long-time pal Friel for the new show, after working with her for the last 17 years.
He said: "I've done loads with her, she's one of those people whose energy, her personality, is so infectious that you could walk into a room having the worst day and you can meet her and turn it all on its head."
But he had a warning for the fledgling photographers.
"She's no walk in the park. She's a tough cookie, is very opinionated and very driven. At the same time, she's so much fun and so positive. I wanted her to do this because if you work with her, you get the best results, and that's the thing about a portrait, you've got to deal with someone's personality.
"She's a gift to a photographer, but if you're dithering, she would tell you to stop dithering."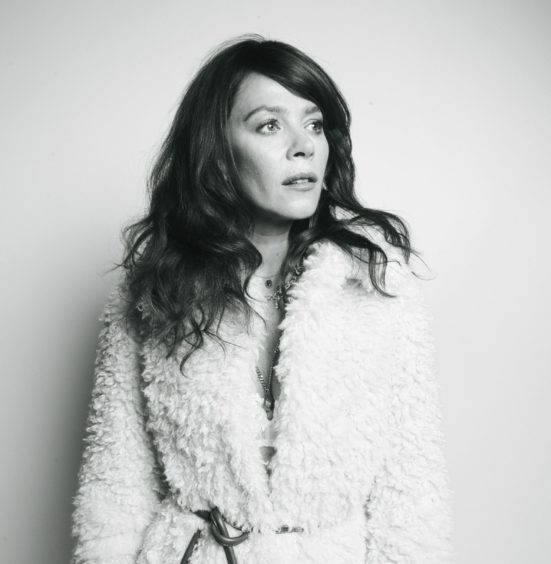 Born John Rankin Waddell in Paisley, his family moved south to Yorkshire when he was 10, then Hertfordshire soon after, and he currently lives and works in London but is proud of his Scottish roots and upbringing.
So he was thrilled to return north for episodes of the new series and provide his charges with some traditionally Scottish challenges.
"It's always good to get back to Scotland, and we had a Scottish production company and a Scottish crew.
"We had a couple of assignments in Scotland, and some of them were tough. We had a landscape one which was not easy. Not every day is sunny, and as a photographer, you have all the obstacles that get thrown at you and still have to come up with a solution, especially with the weather in Scotland in winter.
"And we had a really funny incident on the last day when we were deciding the winners and shooting in this big exhibition space in Glasgow which had a tin roof and it started raining and it was like, 'Of course it's gonna rain!' It was good to heighten the tension."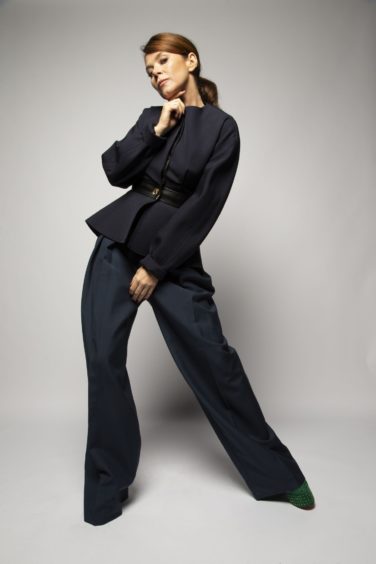 As someone who is still madly in love with his craft, Rankin jumped at the chance to make the new show, even though he was nervous having never hosted any television before.
He's been a guest expert and judge on countless TV shows such as Germany's Next Top Model with pal Heidi Klum, but he's never been front and centre before.
He decided to make the leap having been inspired by the public's smartphone camera obsession, and felt the time was right to encourage more people to get snapping properly.
"I feel nervous, I think it's a big risk to be doing something like that. I'm not a natural presenter, I'm not naturally aesthetically the right person to present it, I don't look like Ant or Dec," he joked.
"It's a serious skill to present and I have so much respect for the people that can do it.
"But I love photography so much. I love everything about photography, and I love being able to talk about photography because I am so passionate about it.
"I hope people are able to tolerate my not-so-brilliant presenting skills and my aesthetic, for that passion. The people on the show are brilliant."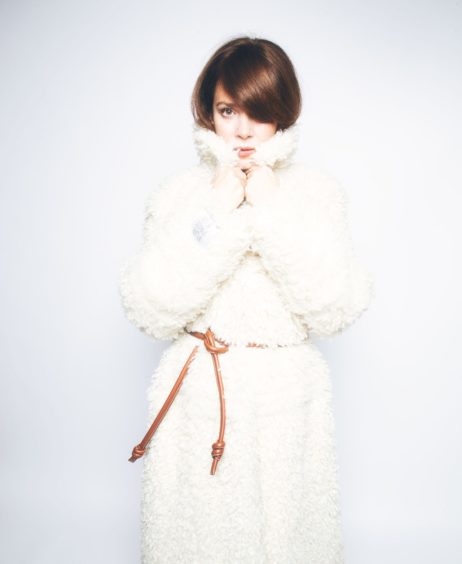 He added: "Photography is so democratic now, everyone can do it. Those financial constraints that were on it before are gone – I used to have three part-time jobs to pay for film and processing when I started out – and now anyone can get into it.
"If there's any kid out there that gets inspired, not necessarily by me but by one of the people in the competition, that would be amazing."
---
Photographer hopes to help people enduring the loss of loved ones
Rankin has paid tribute to his mother and father for their influence and support in his career.
The Paisley-born photographer lost both his parents within three weeks of each other 15 years ago, and admitted that it is only now that he has really been able to process it.
He has written an emotional tribute to them for a new book he has curated about the personal and practical issues of dealing with death. His father, Roy Waddell, died of a heart attack, and mum Anne lost her battle with lung cancer. Rankin said: "My parents very much supported me in giving me the confidence to choose my own path.
"But at the same time, when I told my dad I wanted to be a photographer, he was annoyed. It was that misunderstanding of the arts, he was like, 'How are you going make money out of photography?' But he became my biggest fan."
He has written about his loss in How To Deal With Death, in conjunction with mutual society Royal London and illustrator Andrea Ucini. The books is a collection of essays and stories on loss, as well as practical tips.
Rankin said: "It's taken me 15 years to get to where I am and I think that's because I was so surprised and shocked when I lost my parents. I think this book will be really helpful to lots and lots of people. It's a natural thing in life. We are all born and we all die."
Download the ebook for free at royallondon.com/how-to-die-well
---
Rankin's top tips
Think about light. Light is everything about photography. You need to fall in love with it.
Do not just rely on digital cameras. It is much better to learn how to take photographs in an analogue way. It doesn't always have to be analogue but you need to learn the techniques. There is a good book called Langford's Basic Guide To Photography that I recommend everyone reads. Take lots of photos. This is where you can lean into your phone or digital technology. The more you practice taking photographs, the better you'll get.
Selfies have become synonymous with your camera phones but self-portraits are a practice that most photographers experiment with. It's a good way of learning techniques but also learning who you are as a person. Try not just to take a two-dimensional branding image but really explore yourself as a person. It is always good to put yourself on that side of the camera as it reminds you what it's like to be the subject.
Ask lots of questions. Being inquisitive is the one thread that connects most photographers. Whatever your subject matter, find out about it. Do your research.
Look at other people's photographs. That doesn't mean look at them on Instagram but go through the history of photography. There are so many genres, from fashion to documentary to street to portrait or even street or still life or landscapes. There are famous photographers in each category. Find out who they are and study them. Because of the digital revolution the history of photography has been lost and it's time to resurrect it and find the other stars of the medium.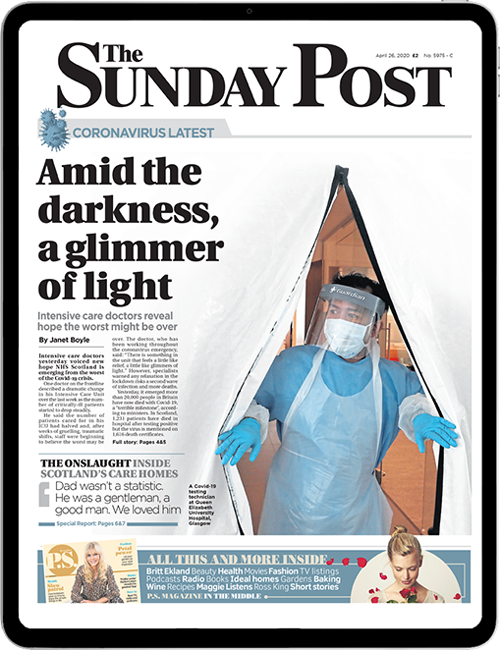 Enjoy the convenience of having The Sunday Post delivered as a digital ePaper straight to your smartphone, tablet or computer.
Subscribe for only £5.49 a month and enjoy all the benefits of the printed paper as a digital replica.
Subscribe