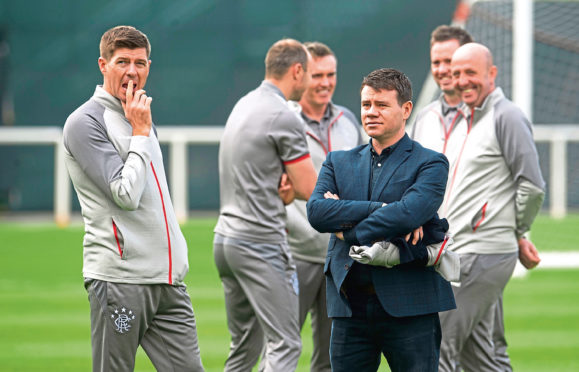 Imagine the outcry if reports of a footballer being on the end of an uppercut from his manager yesterday emerged from one of our football clubs.
There would no doubt be several column inches devoted to the subject, not to mention fans being in a frenzy on social media, and even questions being asked in parliament.
And yet there was a time when the internal workings of clubs were allowed to operate unhindered by any great scrutiny.
Ally McCoist revealed last week that legendary Rangers boss, Jock Wallace, once floored him with a right hook.
That kind of physical confrontation wasn't an everyday occurrence in earlier eras. But it wasn't uncommon.
Many of the most-successful managers were known for their raw, aggressive style in dealing with players.
Eddie Turnbull was an innovative coach, much loved by many of the players he helped during his time in charge at Hibs and Aberdeen.
But he was also well known for frequent use of industrial language, and being an intimidating presence on the training pitch.
He wasn't the only one.
Most players from the 1960s to the 1980s seemed to accept that discipline was achieved with an element of fear.
In fact, a common criticism of former managers among older players is that they were "too nice" to be successful.
Quieter, more thoughtful, bosses were often seen as being weak, and some of the more-colourful characters would take advantage of someone they regarded as a soft touch.
You have to wonder if Sir Alex Ferguson's famous hair-dryer treatment in the dressing room would be readily accepted by the current crop of players.
The most-successful managers today would like to think of themselves as skilled psychologists.
Any suggestion of the sergeant-major style – like that adopted by former military men like Jock Wallace – would not be something they would relish.
They're more in favour of an arm round the shoulder, rather than a kick up the backside.
Life has changed and so – sometimes slowly – has the way football clubs operate.
We have a new breed of player, and that requires a different structure.
I remember chatting to Alan Archibald during his early days of managing Partick Thistle.
We talked about the things he had learned from previous bosses during his time as a player and, inevitably, the chat came round to Firhill legend, John Lambie.
As well as being a well-known pigeon fancier, Lambie was one of the most-colourful figures to have graced the dugouts in Scotland.
Many of his methods were, to say the least, unconventional.
He was very successful at squeezing the most out of players on a limited budget, but his straight talking wouldn't go down well with some of the current rising stars.
Archibald reckoned he'd have young players at his door, accompanied by their agent, to make a formal complaint if he was as direct as his former boss.
Players didn't always meekly accept the instructions given by a manager.
Back in 1963, West Brom players staged a walk-out when manager, Jimmy Hagan, refused to let them train in tracksuit bottoms during the bitterly cold weather.
He trained on his own wearing shorts – then backed his car into a canal and had to be rescued by the men he was at loggerheads with!
We're unlikely to see a similar confrontation again. But we are in an era where the boss has to be out on the training pitch – in whatever clothing they feel appropriate.
And that means top-flight teams need to have someone working on the aspects of maintaining a successful squad. You can call them the sporting director or director of football. The name doesn't really matter but the work they do is absolutely crucial.
There are contracts to be negotiated, scouting networks to be maintained, youth development programmes to be monitored – the list is endless.
It's a structure that's been used successfully on the Continent for many years, yet often treated with suspicion in this country.
It's often assumed you end up with a club where one person signs players, and another individual coaches them.
It doesn't have to be that way.
Rangers' Steven Gerrard has a firm grip on players coming and going, with sporting director, Ross Wilson, there to assist with tying up the deals.
Celtic are looking to adopt a similar set-up, and have to get it right.
Failure to modernise the club structure could be a knockout blow to their hopes of reclaiming the Premiership title.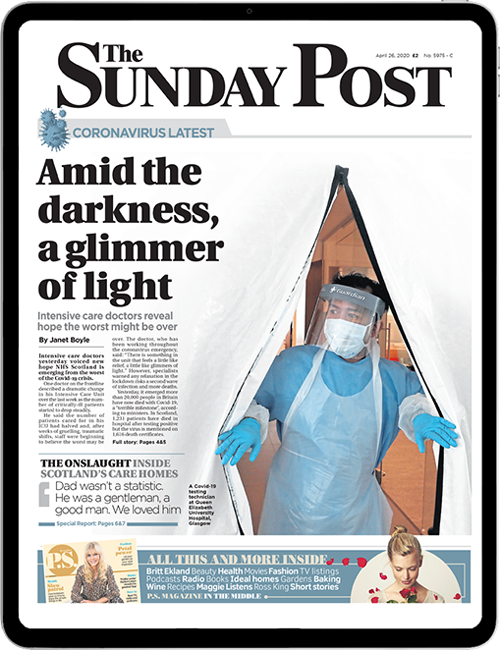 Enjoy the convenience of having The Sunday Post delivered as a digital ePaper straight to your smartphone, tablet or computer.
Subscribe for only £5.49 a month and enjoy all the benefits of the printed paper as a digital replica.
Subscribe