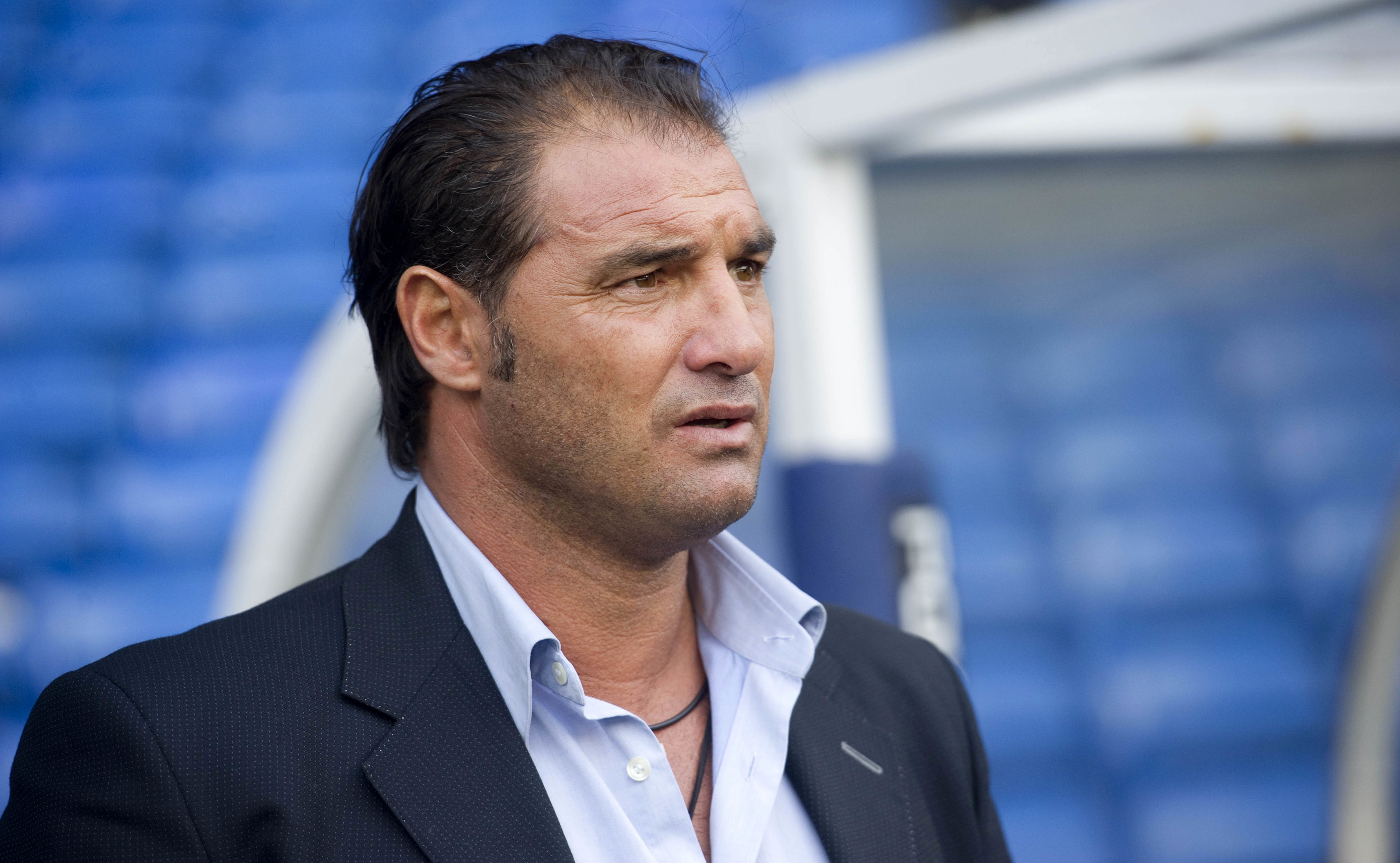 IT'S fair to say Lorenzo Amoruso knows what it takes to be a success at Rangers.
In the six years he spent at Ibrox, the Italian was part of a side which won nine trophies – a pleasingly symmetrical haul of three Premier League titles, three Scottish Cups and three League Cups.
And if his spell had its soap opera moments, most notably involving Dick Advocaat who made him the club's first-ever Catholic captain only to later strip him of the honour, it was also bookended by a Roy of the Rovers conclusion.
How better to sign off than by scoring the winning goal in the 2003 Scottish Cup Final to clinch the treble?
The magnitude of the achievement reflected in what was a tearful farewell to the Rangers support.
Fast forward to the present day and such displays of joyous emotion are but a distant memory.
Massively adrift in the league and out of the Cup, Rangers are in the midst of interviewing for a new manager and director of football.
Big changes are needed and Amoruso's verdict on the direction which should be taken will surprise many.
"I am convinced they should look to bring in what you might call Rangers men at this point," he said.
"By that I mean people who come with experience of having been with the club before in times of strength.
"I say that because I believe the club has to restore its spirit.
"This credential should not only refer to the manager, either. But to all the people around him.
"Because in this age, to do well you need a top-level staff, all of whom are competent and trained AND able to adapt to the environment.
"Only when people with all of those qualities are in place, can you achieve the kind of results which are required.
"Rangers is a club which deserves to be at the top, fighting for the title every year.
"To get to that level, though, and to sustain it, you need a community working with common purpose.
"Once you have everyone rowing in the same direction – club, team, coaches and supporters, then you have the spirit of Rangers.
"My countrymen Claudio Ranieri and Antonio Conte have done a great job in England. What the now departed Claudio did at Leicester last season was outstanding.
"In this case, however, I think Rangers should focus on someone who knows the environment and knows what it means to be part of this club."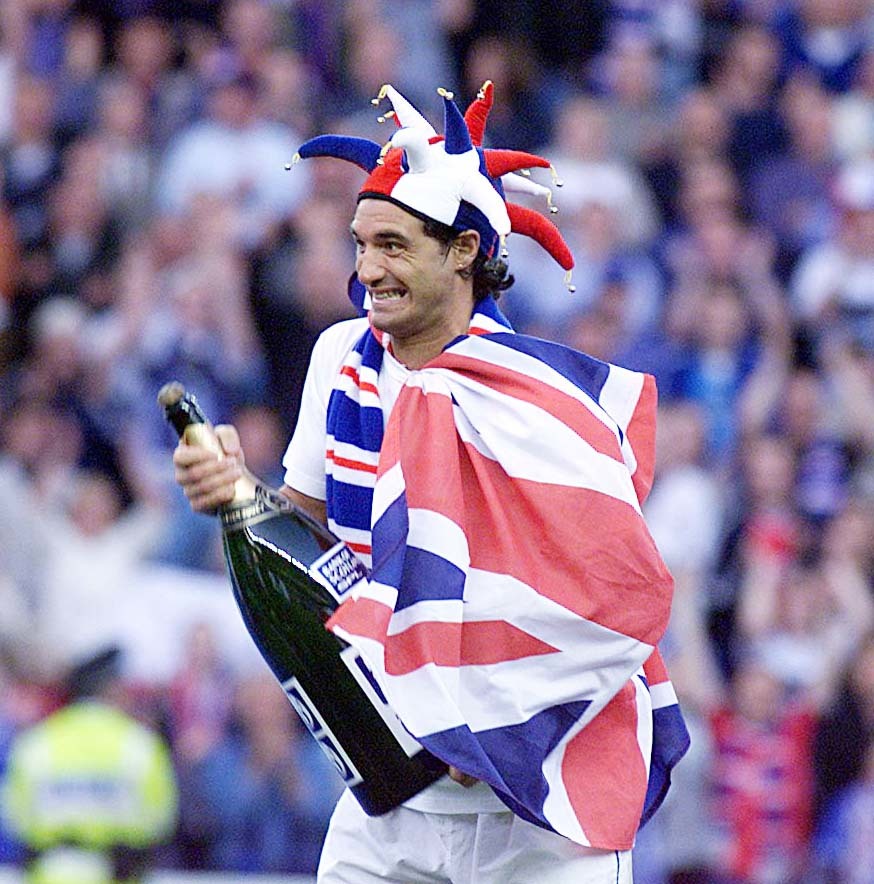 Amoruso is himself, though, an example of how it is possible to be a "Rangers man" with a continental background.
Frank de Boer, a man who followed Amoruso to Ibrox 2004 and a prominent name in the betting for the manager's job, is another in that category.
"I think Frank would be a good appointment for Rangers," he said, acknowledging the Dutchman's stated preference to manage in England's top flight.
"He is a great coach, with very specific ideas.
"It is true Inter Milan did not do well under his charge but do not think it was all his fault.
"Working there is never easy, plus the language problem did not help.
"I think we have to forget that time. For me, he is a very good manager."
While de Boer has stated the Rangers job would hold an appeal for him, money is likely to be the determining factor. Specifically whether new sponsorship can be attracted.
When Amoruso arrived to a fanfare at Ibrox in 1997 it was in a £4-million transfer from Fiorentina.
Having just helped La Viola to the semi-finals of the European Cup-Winners' Cup, which they lost to eventual winners Barcelona, he was a man in demand with Manchester United among his admirers.
Of the current squad, Joe Garner at £1.5 million is the most-expensively acquired player, and the fee paid out to Preston by the recently-departed Mark Warburton raised eyebrows at the time.
"Certainly, Celtic has a much bigger budget at their disposal right now than Rangers," said the 45-year-old.
"This is as a result of their having qualified for the Champions League and also due to the fact Rangers has spent several seasons in the lower divisions.
"It is not so easy to attract players to your club when this is the case because top players want to perform at the top level.
"So you need to make the right choices, bring in the right type of players.
"I do not think Mark Warburton failed. Certainly everyone has their own responsibilities, but in the end it is the players who have to go out on the pitch.
"I always think a coach can only influence 50% – at most – of what goes on in any game.
"So you have to also take a close look at those who wear the jerseys.
"And I must say that, in my opinion, in the group there are some players who are maybe not of the standard you would associate with Rangers Football Club.
"In addition, at times some players do well with the technical requirements of one head coach, while others may struggle for the very same reason.
"So there are many factors that are necessary in order for things to go well.
"What is certain is when things do go wrong it is not possible to send away all the players.
"Because that is the case clubs always have to resort to changing the coach insead."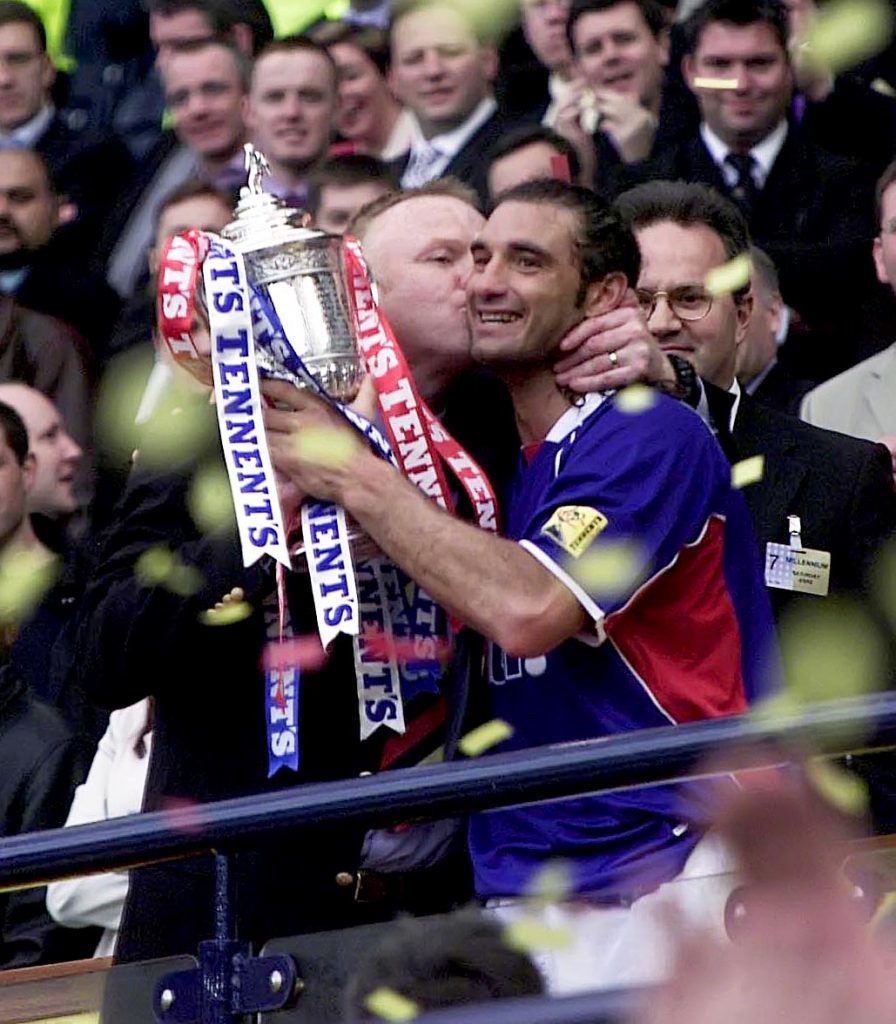 It is a fact of football life which makes Amoruso cautious about applying for managers jobs.
"At the moment, I am a commentator for Sky Italia, following especially the Europa League. It is something I really enjoy," he said.
"But at the same time I do have all the requirements to train in Britain and also to carry out a sports director role.
"The latter role I really like because I'd love going to seek out the players, those transfers. Sure, it would be great to do it at Ibrox.
"I cannot explain with words how proud I am to have been at Rangers for many years and having lifted many trophies.
"Those colours have stuck in and if I think back I still shudder. They were fantastic seasons, exceptional.
"It would be great to go back."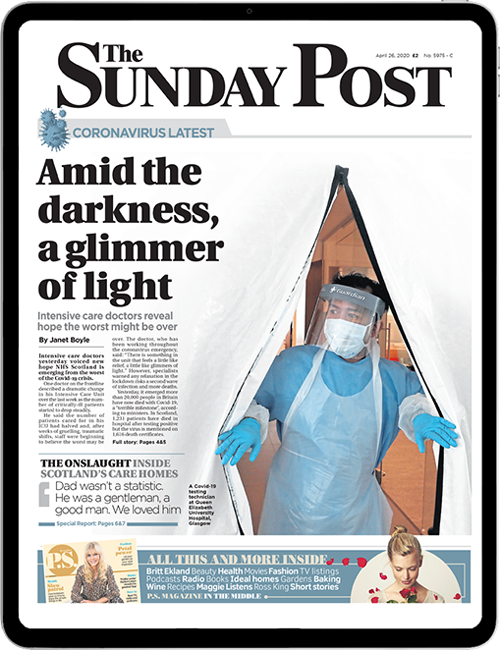 Enjoy the convenience of having The Sunday Post delivered as a digital ePaper straight to your smartphone, tablet or computer.
Subscribe for only £5.49 a month and enjoy all the benefits of the printed paper as a digital replica.
Subscribe