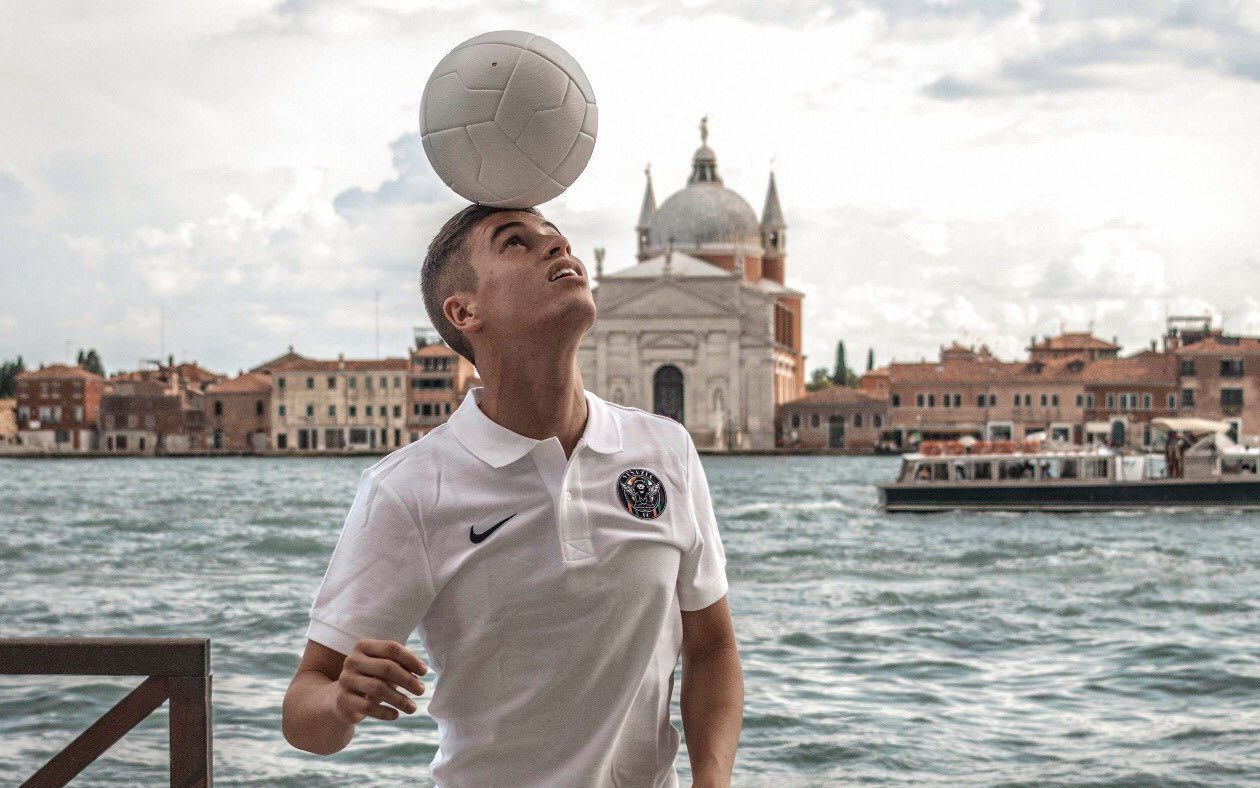 RANGERS have Scotland Under-21 internationalist, Harvey St Clair, on their radar.
Light Blues boss Steven Gerrard watched the 19-year-old midfielder shine in the Toulon tournament during the summer.
It was off the back of that experience that St Clair decided to knock back the offer of a new deal from Chelsea to go and join Italian outfit, Venezia.
And in an exclusive interview with The Sunday Post, he has revealed he did so off the back of advice from Michael Beale, one of Gerrard's coaches at Ibrox.
St Clair worked under Beale at Stamford Bridge, and the pair have remained close.
Since the switch to Italy to play his home games in tourist magnet, Venice, St Clair has been a regular in the first team, and Rangers are following his progress closely, with a
view to possible end-of season approach.
Beale's advice on an Italian Job for Harvey worked out just fine
Scotland Under-21 star Harvey St Clair has revealed the part Rangers coach Michael Beale played in his decision to quit Chelsea for Italy this summer.
Beale coached the midfielder at Stamford Bridge at youth level before himself moving on to try his luck elsewhere, first with Liverpool's Academy and then, most notably, as a manager in his own right in Brazil.
Now at Ibrox working as part of Steven Gerrard's management team, Beale has spoken publicly about the huge benefit he believes he gained from both experiences.
So when his former player asked if taking up Serie B outfit Venezia on their proposal for him to spread his wings was a good idea, Beale didn't hesitate.
"I wanted a new challenge, and while there were maybe other clubs interested in me, I was totally intrigued by Venezia's approach," said St Clair, who also had interest from Watford and Zenit St Petersburg, thanks to impressive displays for Scotland in the Toulon tournament.
"They are in Serie B, so not the top flight here, but I really liked their vision for the club and the plan they had for me in it.
"I wanted advice about the playing side of the game, so I went to Michael Beale.
"What he said about the benefits of taking up the opportunity to experience another style of football and a new way of life really appealed to me.
"Once I knew it was a move I intended to make, I also asked my Scotland coaches, Scot Gemmill (the Under-21 manager) and Malky Mackay (SFA performance director) for their thoughts.
"They both said it would be good to get out of my comfort zone and that getting first-team football would give me the opportunity to develop as a player."
After half-a-dozen appearances for the Venice club, where the manager is former Inter Milan and Italy keeper, Walter Zenga, the 19-year-old is in no doubt he made the right decision.
He said: "Living away from my family and friends has been a huge change for me. But everyone connected to the club has made me so welcome and done so much to help me adjust to my new life in Italy.
"The football is different, more tactical, and that side of my game has certainly moved on since I have been here.
"We have a detailed plan for each game we play. But while I have job to do within that, the boss still wants me to play with personality.
"Walter Zenga was a legend in the game and he tries to bring all his experience as a player and a coach to the team to try to help us achieve the results we need.
"From a personal point of view, getting games at first-team level is great because it is something that has to help in the development of any young player.
"It is something I would now definitely recommend to anyone in my situation.
"Liam Henderson, who used to be at Celtic, is out here with Hellas Verona and has been in touch with me since my arrival in Italy.
"We have had a couple of chats about what it is like to play football here and he has given me some sound advice.
"Further afield, I have heard David Bates is doing well with Hamburg in Germany and got a Scotland Under-21 call-up since his move.
"It is a positive thing to do."
None of the other expats, though, can rival St Clair when it comes to his commute to work.
"Our ground, the Pierluigi Penzo Stadium, is one of the oldest in Italy and is situated on its own island in the Lagoon," he said.
"To get there, the team have to travel together by boat from the mainland.
"It is a unique experience, something quite special and part of what has been the perfect move for me."
Long-term, a return to the UK as a more-seasoned professional would seem on the cards. But, for now, London-born St Clair is happy to continue his Italian adventure.
"My main focus is just trying to get into the squad for all the match days," he said.
"And then, if I am called on by the team to do a job, to try to help to the best of my ability.
"That's what I am I doing just now and, as I say, it has been the perfect move.
"What lies beyond that I really don't know. The future is unknown to all of us."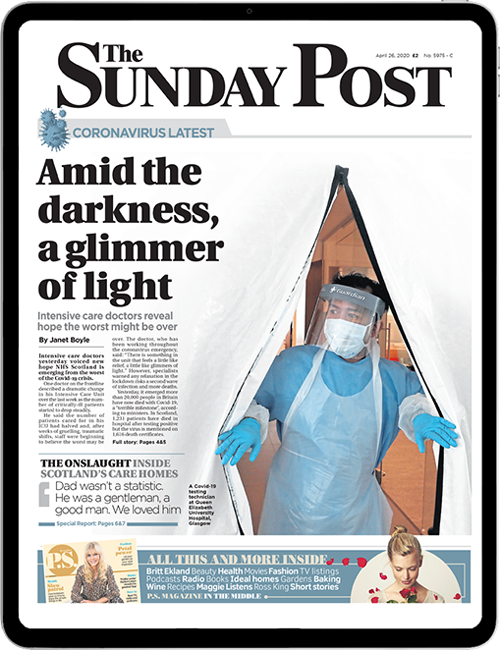 Enjoy the convenience of having The Sunday Post delivered as a digital ePaper straight to your smartphone, tablet or computer.
Subscribe for only £5.49 a month and enjoy all the benefits of the printed paper as a digital replica.
Subscribe