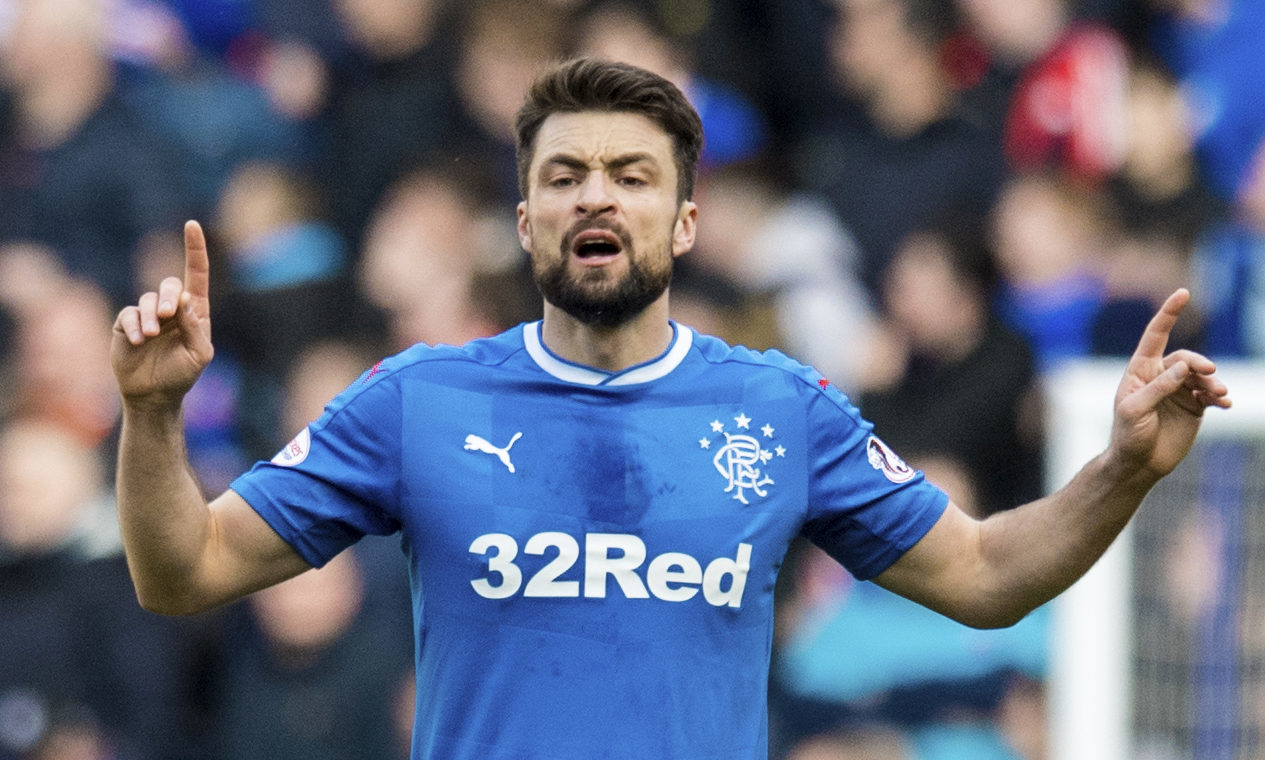 RUSSELL MARTIN has urged his Rangers' team-mates to grab what could be their last chance to win an Old Firm game.
The 32-year-old on-loan defender would love to stay with the Ibrox club next season, but accepts he faces an uncertain future.
It looks like a new manager will be in place and that will inevitably lead to changes in the squad.
Martin still has a year of his present contract at Norwich City to run, but doesn't see a future with the Canaries.
Whatever lies ahead, playing in a Rangers side that defeats Celtic is something he craves – especially after the 4-0 Scottish Cup semi-final thrashing.
He said: "I might only be here for another two-and-a-half weeks.
"So to play in another Old Firm game gives me the chance to atone for the last one and I'm genuinely looking forward to it.
"After the last one at Hampden, we are all quite pleased that it's coming round this quickly.
"The Cup semi-final defeat hurt me a lot. It was a difficult afternoon.
"I made a mistake for the second goal, which was not nice in a game like that.
'But I've got to a point in my career where you reflect, analyse and after a couple of days it has to go. You have to move on and learn from it.
"I said the same to Ross McRorie. After his sending-off at Hampden, he was absolutely devastated.
"But he'll learn from it, and you can guarantee he will put in a performance that will show that.
"I haven't been surprised by the intensity at Rangers.
"The biggest thing here is that you go from being the best team in the world to the worst in 45 minutes.
"The better you do, the easier it becomes.
"I'd like to come back here and get a full pre-season, but I'll probably have to go and play my football elsewhere.
"I might not be back here next season so I want to go away with a win at Celtic Park.
"The manager has got the same mentality.
"He said to me: 'Forget all the noise. I haven't been beaten there as a manager'.
"And he doesn't want that to change.
"There's a lot of people for whom this could be their last Old Firm game because there could be a lot of change this summer.
"We need to have that mentality – that we're going to go there and win, stop them winning the league and be remembered for a long time.
"You have to think like that."