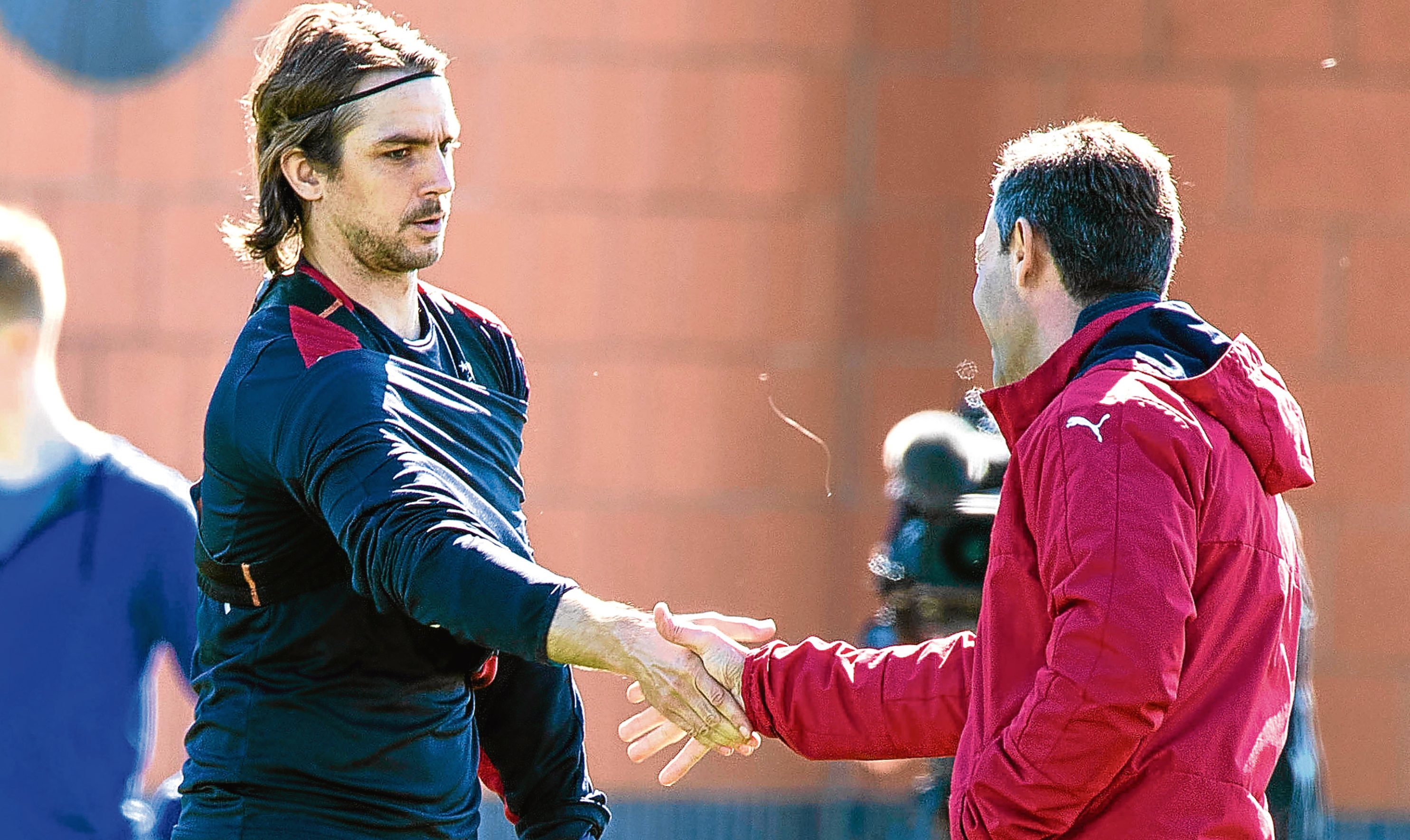 PEDRO CAIXINHA believes he has found his "quarterback" in the Rangers squad.
The Ibrox boss revealed that Croatian midfield star Niko Kranjcar has been earmarked to play a key role for his side next season.
Kranjcar is back in training after suffering a torn anterior cruciate ligament last October.
Although he is yet to play for the new manager, Caixinha says the pair have a lot in common.
The Portuguese manager compared their relationship to an American football coach and his quarterback.
A quarterback is often seen as an extension of his coach's philosophy on the field.
Caixinha said: "I met Niko during the last stage of his recovery and I can tell you what a great professional he is.
"He is the first one to arrive at training and normally the last to go.
"He's always available to discuss football and I like players who want to discuss football, training sessions and everything about the game.
"The guys from American football used to say you have these conversations with your quarterback.
"In their type of football, the coach and the quarterback discuss and plan things together.
"It's the sort of relationship I like to have with players."
Kranjcar doesn't immediately spring to mind as the sort of player Caixinha would go for.
The 32-year-old has bags of skill but lacks pace and admits tackling isn't his forte.
However, his manager prefers to concentrate on his positive attributes.
He went on: "He totally fits into Scottish football.
"We cannot play at a high tempo all the time.
"Niko is the type of player that can control the pace and tempo of the game.
"He's a tough guy and is doing everything he can to come back in the best possible condition.
"He asked me, 'What should I do on my vacation working with my personal trainer?'.
"This shows he's already looking forward to pre-season."
Kranjcar is not the only midfielder on the way back.
The club believe they have now cured the multiple injury problems of Jordan Rossiter.
This afternoon's final league match against St Johnstone will come too soon for both players, but they will be expected to make a big impact next term.
"Having those two players back immediately makes us a stronger team," said Caixinha.
Gers skipper Lee Wallace is also on the comeback trail but his manager doesn't feel he should be considered for Scotland's World Cup qualifier against England on June 10.
He said: "I don't think he's ready to play against England. But it's not dependant on me.
"My idea is to have him ready for pre-season, but if Gordon Strachan wants to call him up I cannot say anything about that."