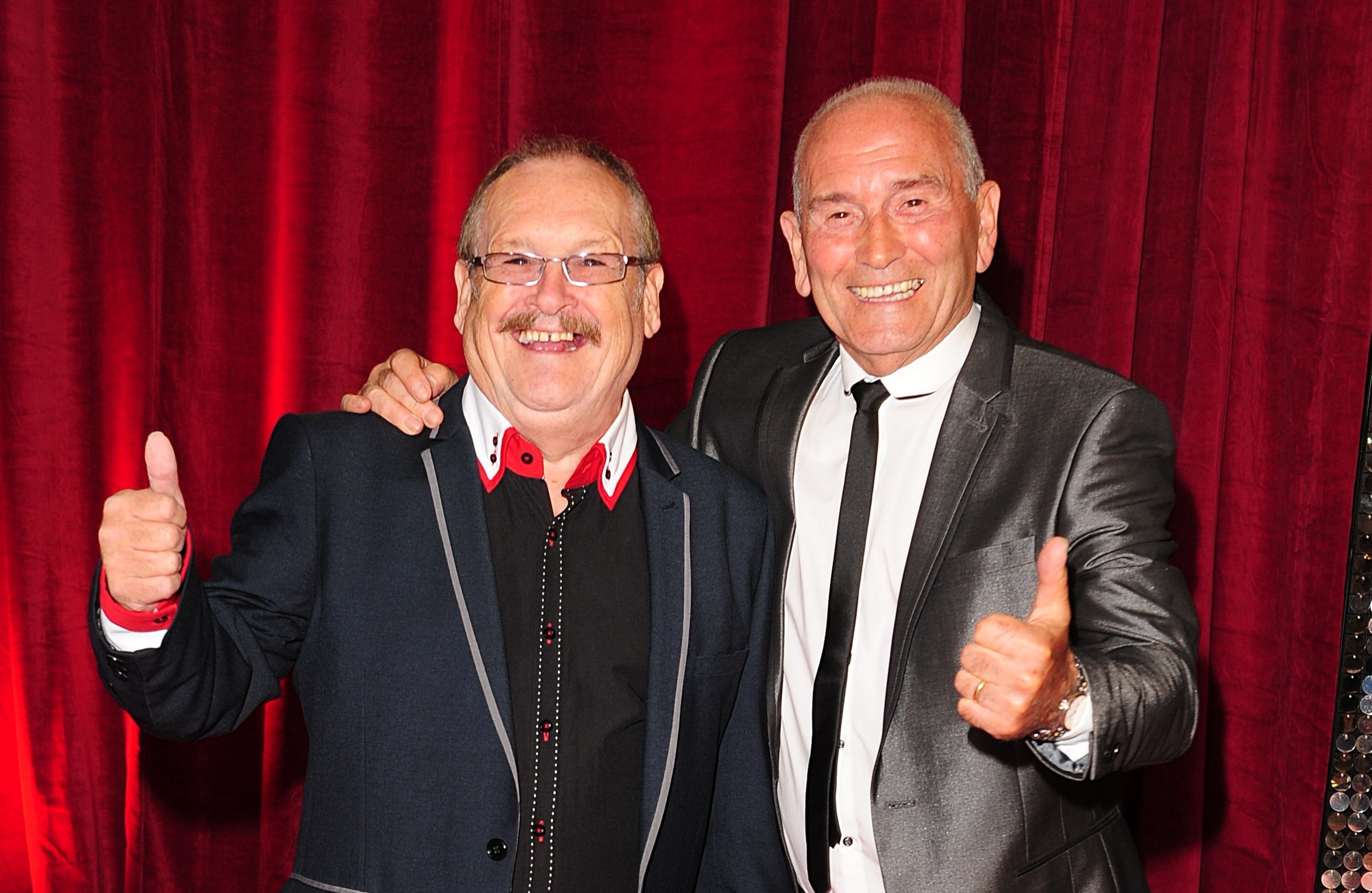 TOMMY Cannon and Bobby Ball met in the '60s as singers before turning to comedy, becoming household names with their TV shows.
They've never been busier, spending last year touring with Bobby's play The Dressing Room. They'll be seen soon in Last Laugh In Vegas, an ITV series with British acts performing for an American audience.
How did it feel to play Vegas?
TC: Brilliant. One of the biggest adventures we've had as Cannon & Ball. Bobby: We have a confidentiality clause till it screens, but it was a real rollercoaster.
Do you now wish you hadn't done I'm a Celebrity?
TC: No, no, I'm really glad that we did it. No regrets at all.
What's the worst thing about getting older?
TC: When your friends call you at 9pm and say "Haven't woken you, have I?"
BB: When you're showing an old, grey-haired lady across the road and you suddenly realise she's your wife.
You famously fell out. Why?
BB: We've been together for over 50 years but only fell out for three of them. We allowed ego to take over. We both thought we were the main man in the act.
TC: Yeah. He should have realised it was me (laughs).
How religious are you both?
TC: We have faith but we don't do the whole Bible-thumping thing. God has a sense of humour, you know.
BB: Yeah, we ask questions like "How did Adam and Eve know how to kiss?"
What's your favourite joke?
BB: A guy in a pub cries when a large bloke next to him steals his drink. The big guy feels guilty and offers to buy another. "No, don't bother," he sobs. "I overslept, got fired, my car was stolen, I left my wallet in the cab home, and I found my wife in bed with the neighbour, so I came here to kill myself. Then you came in and drank my poison."
Morecambe and Wise, Two Ronnies or Abbott and Costello?
TC: Abbott and Costello.
BB: I'll take Morecambe and Wise.
A TV executive said northern comedy doesn't travel well. True?
BB: He was the man who brought us Roland Rat. He wasn't from Variety, he was from News. What does he know? Smile!
TC: It didn't do us much good, but things move on.
Who gets paid more?
TC: I do because I'm better looking.
BB: Neither of us. It's the agent who gets paid more (laughs).
You have 24 hours left to live. How do you spend it?
TC: I'd go out and blow everything. Maybe even buy a Rolls-Royce. Just have a fun time.
BB: So long as the family's OK I'd give all my money away to charity.