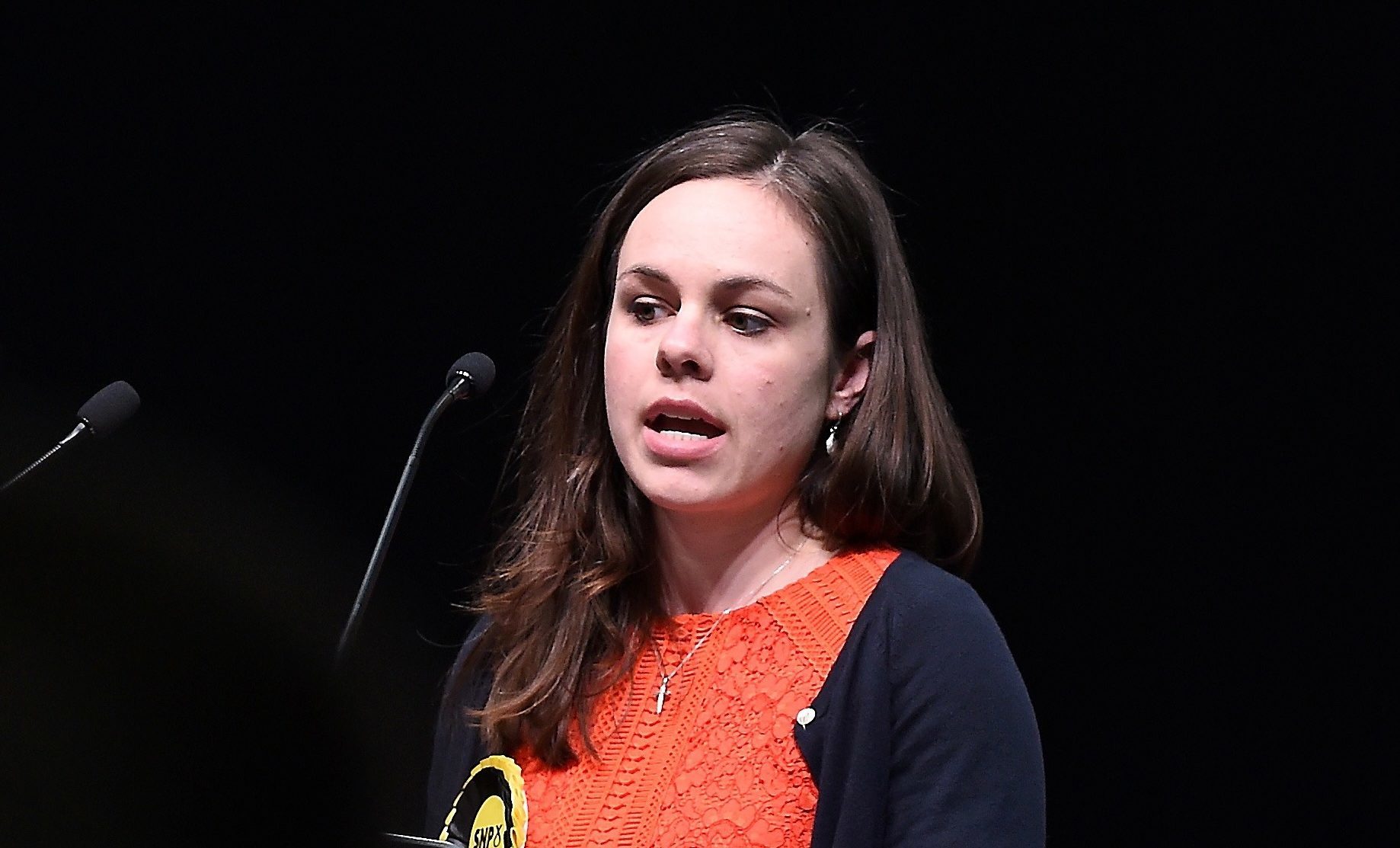 Public finance minister Kate Forbes is to unveil the Scottish Government's spending pledges for the next financial year after Derek Mackay resigned as Finance Secretary.
The Budget announcement was due to take place in December, but a delay to the UK Government's spending pledges led to a postponement.
Mr Mackay announced his resignation on Thursday morning after allegations emerged that he sent hundreds of messages to a 16-year-old boy.
First Minister Nicola Sturgeon said Ms Forbes will now deliver the Budget instead.
Speaking before he resigned, Mr Mackay described uncertainty caused by both Brexit and the Budget delay as "unacceptable".
He took the unprecedented step of committing to announcing the Scottish draft Budget before any indication is given of spending at a UK level.
The Scottish Government has used commitments made by the UK Government during last year's general election to calculate Barnett consequentials – funding sent north of the border when spending increases in the rest of the UK.
Mr Mackay said on Wednesday: "This Budget is set against the backdrop of heightened uncertainty and risk, created by the UK Government following their decision to delay the UK Budget until March.
"The delayed UK Budget has meant the Scottish Government has had to estimate the Barnett consequentials that could be forthcoming for Scotland at the UK Budget in March.
"These are based on commitments made during the general election and the UK Government must now deliver on these promises in full.
"The uncertainty caused by both the delay to the UK Budget and the UK's exit from the EU last week is unacceptable, and has forced the Scottish Government to take the exceptional decision to publish our Budget ahead of the UK Government's.
"I would urge the Scottish Parliament to work constructively with us and support this Budget to provide much needed clarity for local authorities and our vital public services."
Due to their position as a minority Government, the SNP will need the support of other parties to get their spending proposals approved in Holyrood.
Three of the four other parties have set out demands they say must be satisfied to win their support for the Budget.
The Conservatives have called for an increase in funding for local authorities, £15.4 million for residential rehab beds and £50 million for Police Scotland.
The Scottish Greens have said vehemently that it must be a "climate crisis Budget", calling for free bus travel for young people.
Scottish Labour also believe bus travel should be free for young people, adding there should be a "fair deal" for local authorities and further and higher education.