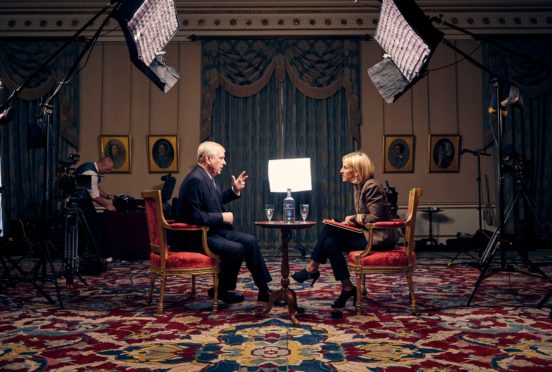 Prince Andrew's hopes a television interview over sex allegations would close down speculation were in doubt last night.
Public relations experts ­questioned his decision to discuss his friendship with convicted child sex offender Jeffrey Epstein in an interview with the BBC's Emily Maitlis recorded at Buckingham Palace and broadcast last night.
Meanwhile, lawyers for a woman who claims she was forced to sleep with him when she was a teenager said the royal should have told his story to criminal investigators in America, not the BBC.
In the interview, recorded on Thursday, the Duke of York said he "let the side down" by staying at the home of Epstein.
He said: "It was a convenient place to stay. At the end of the day, with the benefit of all the hindsight that one could have, it was definitely the wrong thing to do."
"I admit fully my judgment was probably coloured by my tendency to be too honourable but that's just the way it is."
The prince added that he had "no ­recollection" of meeting a woman who claims he had sex with her in 2001 when she was aged 17 – despite being pictured with his accuser Virginia Roberts, now Guiffre.
When asked why he had remained friends with Epstein after the banker's conviction for child sex offences, he said: "I stayed with him and that's… that's… that's the bit that, that, as it were, I kick myself for on a daily basis because it was not something that was becoming of a member of the Royal Family and we try to uphold the highest standards and practices and I let the side down, simple as that."
The interview was the first time the prince answered questions about links to Epstein but PR crisis management experts said it had potential to escalate the situation.
Peter Duncan, director of Edinburgh-based PR firm Message Matters, said: "I am not sure on whose advice he thought this interview might bring some form of conclusion to the matter. Clearly it hasn't.
"You should go into this type of interview if you can provide robust answers that kill the story stone dead. What he has said does not bring an end to it.
"In my book, he opens himself up to a 'drip-drip' approach over the coming days and weeks and that is obviously dangerous. Overall, as an exercise in PR, I think the interview will be deemed a failure."
A leading member of Virginia Roberts' legal team called on Prince Andrew to submit to an interview with investigators.
Jack Scarola said: "I would love to see Prince Andrew submit to an interview under oath with the investigating authorities. Talking to the media doesn't quite cut it. Statements not under oath carry little weight.
Catherine Mayer, author and co-founder of the Women's Equality Party, said: "Andrew says he 'let the side down'. It's a revealing phrase. He cares about the reputational damage to the monarchy, to himself.
"What sign is there of any contrition or even recognition of the damage wrought by Epstein and his circle of participants and enablers of sexual abuse?"
The prince has been facing questions for months over his ties to Epstein, 66, who took his own life while awaiting trial on sex-trafficking charges.
In 2010, the prince was ­photographed walking with Epstein in New York's Central Park – two years after Epstein's first conviction for soliciting a minor for prostitution.
In 2015, the prince was named in court papers as part of a US civil case against Epstein.
Ms Roberts was one of Epstein's accusers and claimed she was forced to have sex with the prince three times between 2001 and 2002. At the time she was under-age, according to Florida law.
Details of Ms Roberts' claims against the prince were later officially struck from court records when a judge ruled they were unnecessary to the case.
Prince Andrew's ex-wife, Sarah Ferguson, stated on Friday the prince was a "true gentleman and is stoically steadfast not only in his duty but also his kindness".
Buckingham Palace has issued strong denials of all allegations against the prince.
In a statement released in August, the prince said he was "appalled" by the sex abuse claims surrounding his ­former friend.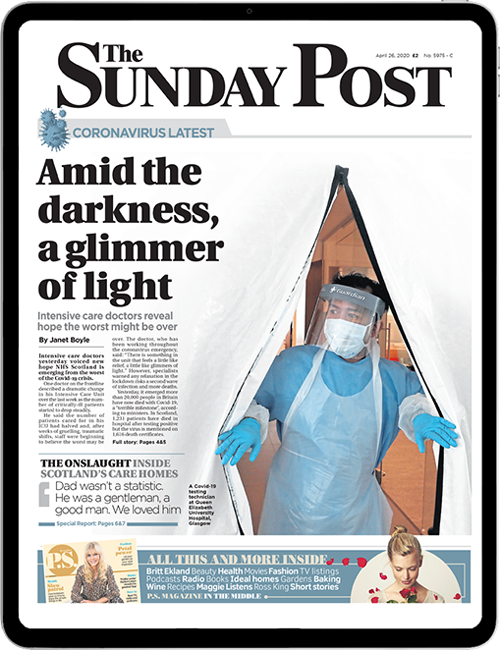 Enjoy the convenience of having The Sunday Post delivered as a digital ePaper straight to your smartphone, tablet or computer.
Subscribe for only £5.49 a month and enjoy all the benefits of the printed paper as a digital replica.
Subscribe