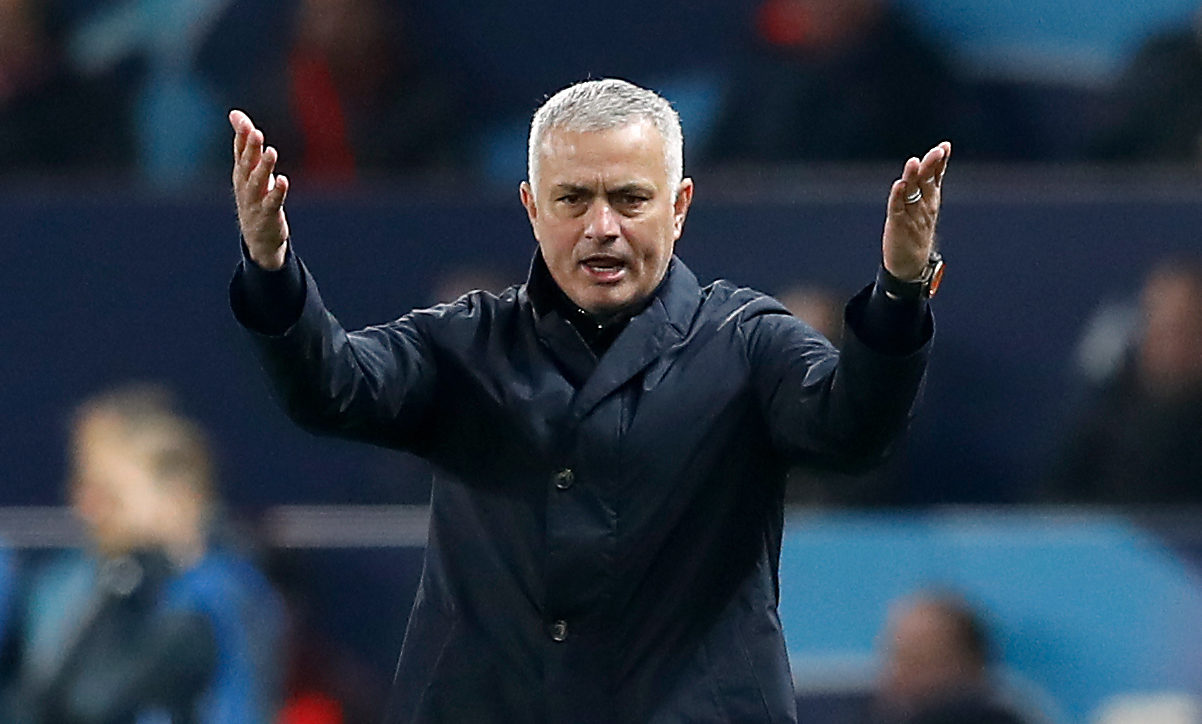 TODAY marks the beginning of the season of Advent and the start of a manic month of action with seven games between now and New Year's Eve.
So as December kicks off, PREMIER LEAGUE WEEKLY concentrates on the match between Southampton and Manchester United with two clubs desperate for an upturn in fortunes, and a veteran striker who doesn't want anything to change.
Manchester United: What happens next?
The question needs to be asked because there seems to be no logical answer. Nobody knows what is going to happen next in this crazy period in United's history. The season is three months old and Old Trafford has been the place to go for twists and turns, dramas, arguments and personality clashes. The star turn is manager Jose Mourinho, who through words and actions, cannot help but command attention. The only thing that has been lacking on a consistent basis is high quality football. But at the moment, Manchester City and Liverpool provide that.
Take last Tuesday. A Champions League game at home to Swiss side Young Boys. During the long and glorious reign of Sir Alex Ferguson, those matches were famous for their predictability as United always won with something to spare. On this occasion, it took a goal from Marouane Fellaini to win 1-0 in injury time and secure a place in the last-16. The achievement was overlooked after a year in which United generally failed to impress again and Mourinho's decision to hurl over a crate of energy drinks in celebration grabbed the headlines.
The remarkable thing is United have won three matches in injury time and one in the 89th minute already this season. Imagine how bad things would be if they had not managed any of those. Mourinho has targeted a top-four spot by the end of the year and he has a seven-point gap to make up on Chelsea. Arsenal and Liverpool provide stiff opposition in coming games, but they also face four of the bottom six in that time. It is beating the likes of Southampton, who they face this evening, that is essential if they want to compete properly for a Champions League position. At some point, a bit of tranquillity and consistency will have to break out over United, but it's impossible to predict when. And that is why nobody can take their eyes off this ongoing drama.
Will there be any redemption for Hughes at Saints?
MARK HUGHES was one of the most popular players Manchester United have ever had. Fans loved his warrior spirit and his knack of scoring spectacular goals when it mattered most. Some would pine for that type of striker in their ranks in the current team. But now he will send out his Southampton team determined to put one over the club where he made his name, and possibly keep his job.
Hughes was brought in by the Saints last March to try and keep the club in the Premier League. He did that but a return of eight points from his eight games shows it was hardly spectacular and was as much due to even worse form from Stoke and Swansea. The idea this season was to not get sucked into such trouble again, only for Southampton to have picked up eight points, but from 13 games. They are 19th in the table and lost to bottom club Fulham seven days ago.
Hughes' side have not won any of their six home games and the club has won only once at St Mary's in 2018 in the league. That is wretched form and it is easy to see why they are struggling. After leaving Stoke last season when they were in the bottom three, Hughes' reputation is now on the line. If he is dismissed by Southampton, is there any future for him as a Premier League manager? This is his sixth club and the best finish remains the sixth place he achieved with Blackburn in his first full season at this level. By and large since then, Hughes has come to represent mid-table mediocrity or in modern Premier League football, a safe pair of hands.
That is not happening at the moment. They have only scored ten goals in their 13 games, which is at the root of their problems. Jose Mourinho described Southampton's 6-1 defeat at Manchester City as almost being like a friendly for City, which will have hurt Hughes deeply. He is a proud man and he won't like seeing his team in such a bad position. Given their striking woes, what the Welshman could do with most is Hughes the player to put some fire into their side. Somehow, he has to manage that on the training ground and from the sidelines, and quickly because if not, the 55-year-old could be preparing for a quiet Christmas with the family.
Player of the Day
GLENN MURRAY did not appear in the Premier League until he was 30. But since that day in February 2014, Murray has been making up for lost time. Now 35, he has scored in the top flight for Crystal Palace, Bournemouth and Brighton and his goals have helped to defeat Manchester City, Liverpool, Chelsea, Arsenal and Manchester United, so he is certainly not a flat-track bully.
Murray has shown that an old fashioned English centre forward can prosper in the modern era surrounded by foreign superstar strikers at other clubs. Just think, Murray began his career in his native Cumbria in non-league football with Workington and Barrow. Even when he moved into the league, it was with Carlisle and Rochdale.
But ever since he moved to Brighton in 2008, his career has been on the up. He helped them get promoted out of League One before he joined their bitter rivals Crystal Palace in 2011 and won promotion to the Premier League there. Chris Hughton brought him back to the South Coast in 2016 and it was a masterstroke as 23 league goals was the push needed for Brighton to win promotion.
However, Murray was not some Championship specialist, he has become a Premier League striker of real repute. Other players have been signed up front, like £15 million man Jurgen Locadia from PSV Eindhoven, but Murray remains the man in possession of the shirt. His goal against Wolves in October was his 100th for the Seagulls, which underlines his quality and his enduring ability. An England call-up won't happen because Gareth Southgate is going in a different direction promoting youth, but that is nothing against him. Murray is an example to all footballers who start off down the leagues. If you work at your game, hone your skills and understand your limitations, there is no reason why you cannot rise up the pyramid.
Stat of the Day
39.6 – The percentage of Brighton's Premier League goals which have been scored by Glenn Murray this season and last.
Adam's Saturday Scores
Crystal Palace 1 Burnley 0
Huddersfield 0 Brighton 0
Leicester 3 Watford 1
Manchester City 4 Bournemouth 1
Newcastle 2 West Ham 1
Southampton 1 Manchester United 2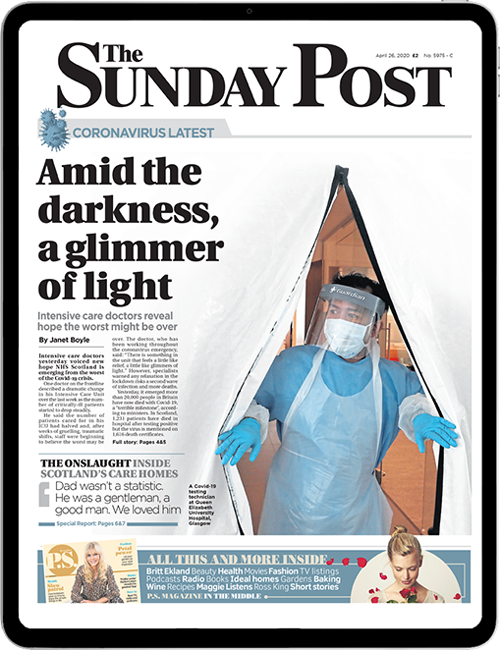 Enjoy the convenience of having The Sunday Post delivered as a digital ePaper straight to your smartphone, tablet or computer.
Subscribe for only £5.49 a month and enjoy all the benefits of the printed paper as a digital replica.
Subscribe