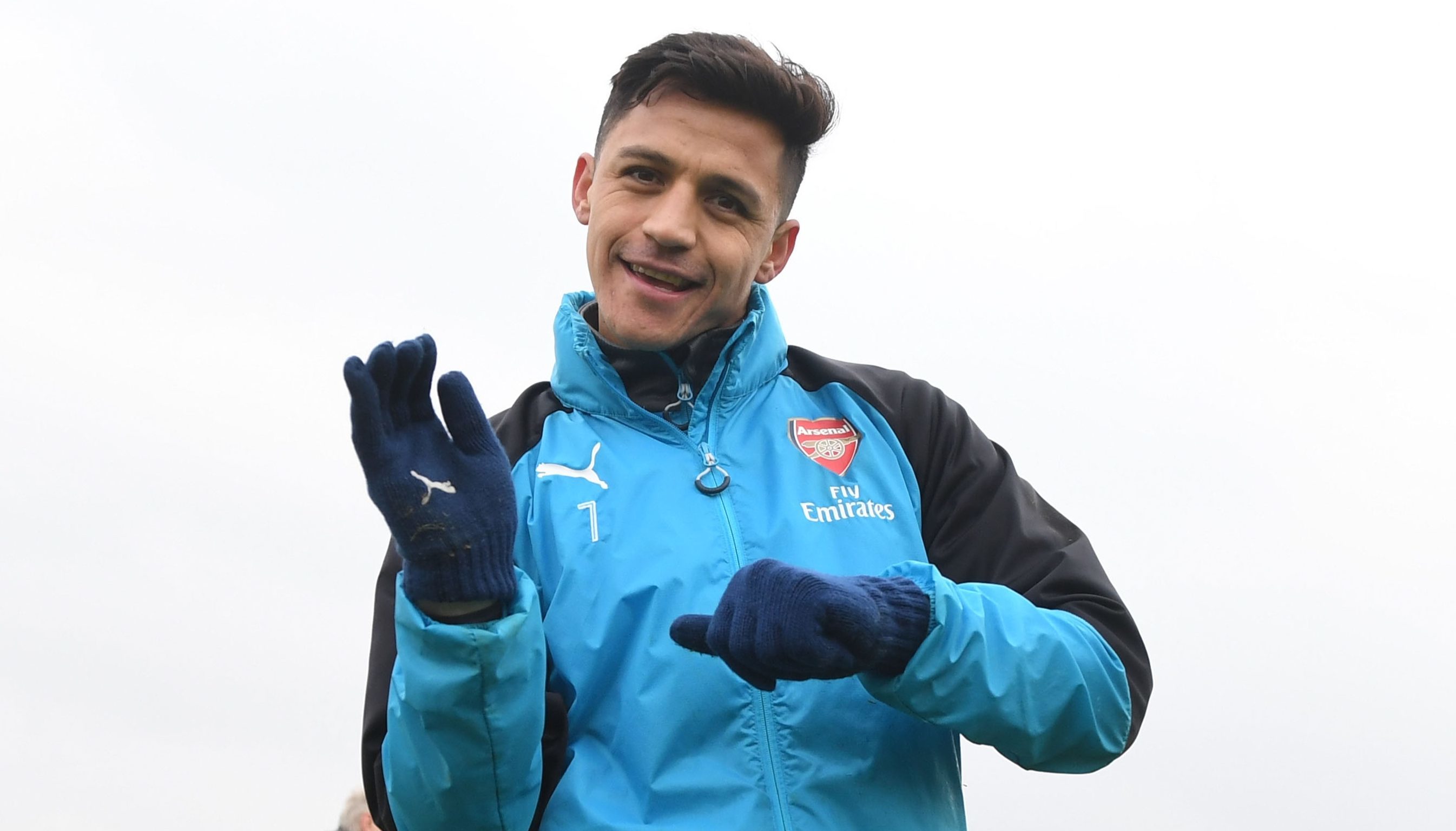 IT has been quite a few days in English football.
Big transfers, Manchester City losing their unbeaten league record, a new manager in at Stoke in Paul Lambert and much discussion about VAR.
As ever, it's a busy agenda for PREMIER LEAGUE WEEKLY as the focus is on Alexis Sanchez as he nears his departure from Arsenal, Theo Walcott and his new start at Everton, and a player on the rise at West Ham. Enjoy, and your comments welcome as always.
What difference would Sanchez make to Manchester United?
CONVINCING Alexis Sanchez to move to Manchester United would be the most significant transfer the club has made since Sir Alex Ferguson was in charge. Back in the summer of 2012, he persuaded Robin van Persie to pick United ahead of Manchester City and the Dutchman's goals brought Sir Alex a 13th and final League title at Old Trafford and regained the trophy from the neighbours.
There have been bigger transfer fees since van Persie, but none with quite the impact that Sanchez's arrival would make. City had looked in pole position to sign the Chilean from Arsenal, having tried last summer, but Pep Guardiola was prepared to bide his time until the end of the season, when Sanchez would have been available on a free transfer with his contract up. But with his situation becoming untenable at the Emirates, a January move is now the only option and that's where United have jumped ahead of City in the queue, with Jose Mourinho prepared to pay £35 million to get him. Despite the Blues occupying a 12-point lead at the top of the Premier League, this would be a strong statement of intent from the Reds.
United would be getting a world-class attacker who can play either up the middle or out wide and is both a scorer and maker of goals. He would be an alternative to Romelu Lukaku, if needed, to take some of the goalscoring burden off the big Belgian and he would effectively replace Zlatan Ibrahimovic as a talismanic figure. Like the Swede, Sanchez has both the personality and the ability to succeed at Old Trafford, which is fundamental to being a success at one of the world's biggest clubs. Plus as United have demonstrated this season, they have really struggled without Paul Pogba and have not looked the same team without him. With someone like Sanchez around, even in a different position, that would leave United less vulnerable in the Frenchman's absence. As City have shown, the more attacking and creative options you have, the harder it is for opponents to stop.
If Mourinho was to pick Sanchez in the wide-left attacking spot that he has mainly played in at Arsenal, it would create a problem for Anthony Martial and Marcus Rashford, who have tended to alternate in that role this season. One of them would possibly have to move to the right or both may find themselves spending more time than they would like on the bench. But as Mourinho has always shown throughout his career, trusted and experienced campaigners will usually get the nod over young wildcards.
Sanchez is built from the same stock as fellow South Americans Carlos Tevez and Luis Suarez, with the same street footballer mentality and win-at-all-costs attitude on the field. He has demonstrated that already at Arsenal, but it has not been enough to transform them into title challengers. If and when he goes to United, his brief will be to take them from title challengers to title winners. If he manages that, the Chilean's decision to pick United over City would be celebrated for years to come and he would be an undoubted Reds hero.
Can the boy at Arsenal become the main man at Everton?
SO, for the first time in 12 years, Theo Walcott is preparing for a club match at somewhere other than Arsenal. After 397 appearances and 108 goals in that long spell in North London, Walcott is now an Everton player following his £20 million transfer this week. But as ever with Walcott throughout his career, there seem to be as many questions as answers.
What is his best position? Will he play every week for Everton? Has he ever fulfilled his potential? Is he as good as we think? Just think, here is a player who has scored in both FA Cup and League Cup finals, in numerous Champions League games and famously scored a hat-trick for England away in Croatia while still a teenager. He has also been to a World Cup and a European Championship with his country. But there remains the nagging feeling that Walcott has been an under-achiever. It has almost been impossible to shake off the image of Theo as that young lad so desperate to impress, and that compounded his situation at Arsenal.
Confusion over his position has not helped. With his electric pace, Arsene Wenger probably had visions of turning a 16-year-old Walcott into a model replacement for Thierry Henry when he signed him for only £5 million from Southampton 12 years ago. That has never quite materialised. Theo has had spells up front, as a right winger, and as a right-sided attacker and there were similar conundrums for various England managers.
This season, Walcott failed to start a single Premier League game for Arsenal, and played no more than 20 minutes in each of his substitute appearances. His time at the Emirates was up, so it's a new challenge and new surroundings for him at Everton. Sam Allardyce will hand Walcott a debut at home to West Brom tomorrow as he tries to revitalise the Toffees after a poor run of no win in six games.
At 28, there is still plenty of time left in the forward's career to make a real impression and now there is no one at Everton ahead of him in the pecking order. It was definitely the right time for him to leave Arsenal, but only he can demonstrate that his new club have signed a top class Premier League performer.
Player of the Day
FOR the four-and-a-half years he had been in England, I had never really been convinced by MARKO ARNAUTOVIC. For the times he could be brilliant, there were more occasions on which he would disappear or make a minimal contribution to a match. But last Saturday, I saw a completely different player.
Arnautovic scored one and had a hand in the other three goals as West Ham enjoyed a 4-1 thumping of Huddersfield and he was comfortably the best player on the pitch. He has been moved into a more central position by new manager David Moyes and it has reaped dividends with the Austrian scoring six times in the last eight matches, having failed to score all season before this run.
Arnautovic has also been moved into a more central position and is leading from the front. Moyes' demand that 'he runs about' has been heeded and in fact, no one in a Claret-and-blue shirt is running about more than Arnautovic. At £24 million, the omens were not looking good about the former Stoke player as he contributed little during the last days of Slaven Bilic's reign. As West Ham sunk lower and lower in the table, Arnautovic was viewed as the last player you would want to dig your team out of trouble.
But that is exactly the role he has taken on over the last month and it makes you wonder whether the penny has finally dropped. Here is a player of unquestioned ability, but up to this point, a very questionable temperament. But if Moyes can keep his man fired up and focused, he could have struck gold for himself, his player and his club. Arnautovic can score and make goals, he's strong and has a good turn of speed and at 28, things may just have clicked.
Those are the attributes which Zlatan Ibrahimovic has always had and he is a player who has been better in his thirties than he was in his twenties. When everything clicked and he stopped messing about, Zlatan became the truly world class player we all know he is. Arnautovic will never reach those heights, but if his career path takes that same upward trajectory as Ibrahimovic, he and West Ham should be in for a very exciting few years.
Stat of the Day
1.99 – The average number of points per game in Arsene Wenger's 20 completed seasons as Arsenal manager. This season, the figure has dropped to 1.69 points per game.
Adam's Saturday Scores:
Brighton 0 Chelsea 1
Arsenal 2 Crystal Palace 1
Burnley 0 Manchester United 3
Everton 1 West Brom 1
Leicester 3 Watford 1
Stoke 2 Huddersfield 0
West Ham 2 Bournemouth 2
Manchester City 3 Newcastle 0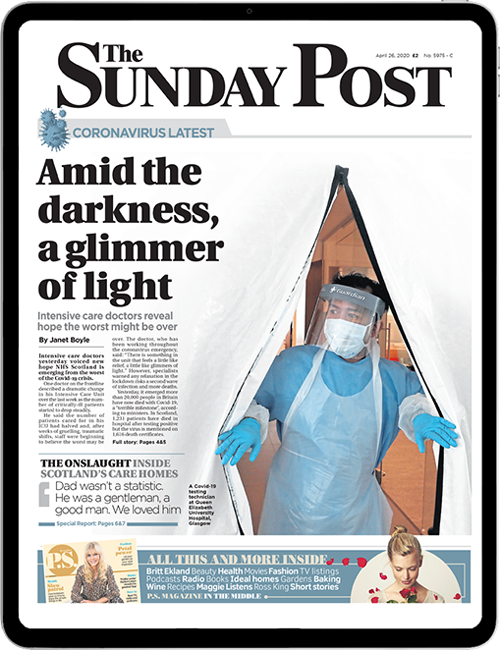 Enjoy the convenience of having The Sunday Post delivered as a digital ePaper straight to your smartphone, tablet or computer.
Subscribe for only £5.49 a month and enjoy all the benefits of the printed paper as a digital replica.
Subscribe