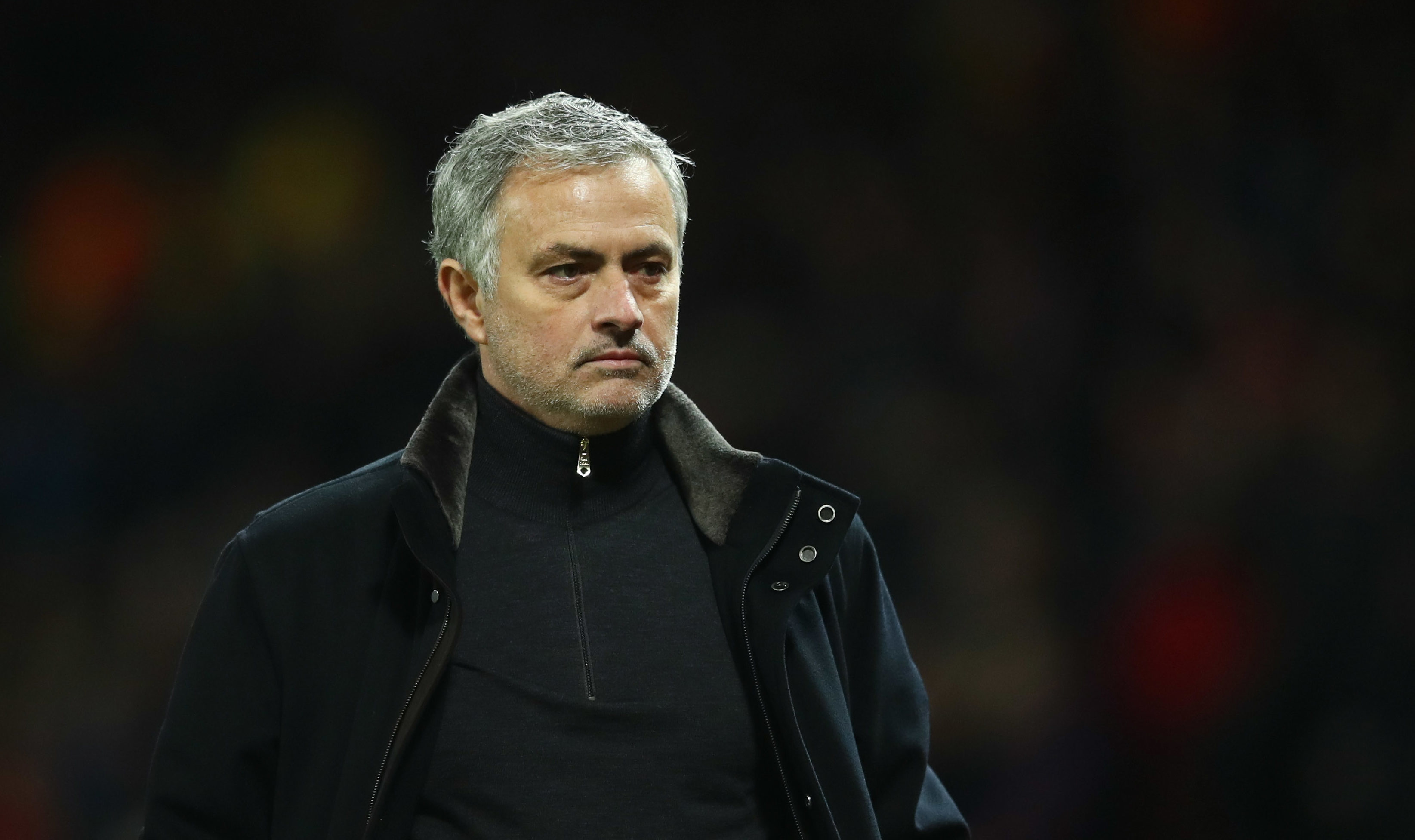 SO, anything to report this week?
For those of you who may not have noticed, there was a change of manager at Manchester United this week. Jose Mourinho was shown the door following his side's 3-1 defeat at Liverpool, with Ole Gunnar Solskjaer arriving to hold the fort.
As United have dominated conversation this season, it is only fair that PREMIER LEAGUE WEEKLY joins the discussion.
Plus, there is also PLW's team of the season so far as the campaign nears the halfway point.
Was Jose right about his silver lining?
BY his own lofty standards, Jose Mourinho's time at Manchester United must count as a failure. Having won the league at both Chelsea and Real Madrid before things turned sour, there is no such fall back on his record at United. Mourinho can list eight league titles on his CV and he has often felt the need to remind people of those achievements in recent months. What he has also mentioned frequently is just how proud he was of finishing second last season – 19 points behind neighbours Manchester City.
That's right – the serial winner bragging about being the best loser. But watching events closely at Manchester United this season, perhaps Jose was right. In the five seasons since Sir Alex Ferguson departed, United have finished eighth, fourth, fifth, sixth, and second. And they currently sit sixth after 17 games. So the second place stands out like a beacon. Again look at the points tallies – 64, 70, 66, 69, 81. Last year's marker is the best by a mile.
Maybe Mourinho realised that he had not inherited the Manchester United of Sir Alex Ferguson. The Scot was a wonderful manager – the best Britain has ever produced – but he almost ran everything.  United lag behind the other leading clubs in almost all aspects on the football side of things, because they have not adapted since Fergie retired. What one man could do on his own now needs a team of people at the biggest clubs in Europe. The mantra of 'that's how we do it' still echoes around the corridors of the training ground. Three managers have already been spat out in United's efforts to move on, but it is not simply a case of continually picking the wrong guy.
Mourinho did have £400 million to spend on new players, but the squad is lop-sided. There is not a single creative midfield player, while five players compete for two spots in central defence. Yet Mourinho, who signed two of those, still wanted an upgrade in the summer. Antonio Valencia and Ashley Young took up the full-back spots for most of Mourinho's time in charge and they are both converted wingers the wrong side of 30. Look at this list of players – Chris Smalling, Phil Jones, Marcos Rojo, Juan Mata, Ander Herrera, Marouane Fellaini, Matteo Darmian, Luke Shaw. All of them have been at the club for over three years and have failed under at least two managers. Perhaps the manager looked at them and thought taking them to second was the best he could do.
Without the money he felt he needed to revamp things over the summer, it's clear that the Portuguese quickly became disillusioned. Where he does deserve criticism is for not parking that annoyance with the club's powerbrokers to one side and continuing to try and get the best out of what he had at his disposal. Personal and public attacks on players did little to help the mood and watching United play was at times, painful. But if second was over-achieving last season, the squad of players have certainly not performed to their potential this season. The problem is no-one is quite sure what United's true level should be on the field with this group of players.
What sort of tune is Ole Gunnar get out of United?
AS Manchester United start the process of looking for a long-term managerial appointment and Tottenham's Mauricio Pochettino seems to tick all the boxes, Ole Gunnar Solskjaer begins his spell as interim manager. The Norwegian has until the end of the season to look after the team, unless he does something so special his credentials cannot be ignored.
No one expected Zinedine Zidane to be more than a stop-gap at Real Madrid, yet he won three successive Champions Leagues. Roberto Di Matteo was the unlikely interim who won the Champions League and the FA Cup in a few months at Chelsea. Who is to say that Solskjaer could not do something similar? His status as a club legend at United is not in doubt and won't be, whatever happens, in the next few months. He will always have Barcelona in May 1999.
However, it is only right to question his managerial credentials. He twice won the Norwegian league with Molde in 2011 and 2012, and has finished second in each of the last two years, but his Premier League spell was a bad one. He went to Cardiff in December 2013 when they were 16th in the table, but he managed only three wins from 19 games and the Bluebirds finished rock bottom and were relegated. True, there were off-field problems at the time with the fans and owner Vincent Tan at loggerheads, but Solskjaer's impact was minimal.
At United, a bit of encouragement and smiles around the place will work wonders in the short term. Going to Cardiff doesn't seem nearly as daunting as it did a few days ago when the cloud of negativity was above the club. With games to follow against Huddersfield, Bournemouth, Newcastle and Reading in the FA Cup, there is a good chance the Norwegian can make a flying start. The key for him will be what happens when that freshness wears off and players get used to him. But if he gets Paul Pogba back onside and something out of Alexis Sanchez, there is no reason why results should not be better for the remainder of the season.
As a player, Solskjaer was the ultimate super-sub. Sir Alex Ferguson would send him on to save a match in the closing stages, and he did it brilliantly. Remarkably, nearly 20 years after his greatest playing achievement, Solskjaer has been called upon to do the same job now as a substitute manager, as he tries to dig his club out of a hole and bring a feelgood factor back to Old Trafford.
Premier League Weekly's Team of the Season (so far…):
Alisson (Liverpool); The world's most expensive goalkeeper has only conceded seven goals in 17 games and has offered reassurance to all at Anfield.
Matt Doherty (Wolves); Hard to believe Doherty had never played Premier League football before this season. A great engine and he has provided goals and assists going forward.
Virgil van Dijk (Liverpool); A classy operator at centre-back. Captain-in-waiting for Liverpool, and their real on-field leader.
Aymeric Laporte (Man City); Frenchman has come into his own this season. He is Pep Guardiola's No.1 choice at centre half.
Andy Robertson (Liverpool); This guy keeps getting better every week. He is a tremendous worker but offers moments of real quality, too.
Fernandinho (Man City); Hard to believe he turns 34 in February as his fitness levels remain phenomenal. His primary role is to break up attacks, but he is such a terrific all-round footballer.
Georginio Wijnaldum (Liverpool); Has responded to the arrivals of Naby Keita and Fabinho in the right manner with a very high level of performances.
David Silva (Man City); His namesake, Bernardo, is also having an excellent season, but the Spaniard remains a cut above the rest.
Raheem Sterling (Man City); With nine goals and six assists, Sterling makes a compelling case for inclusion.
Mohamed Salah (Liverpool); Perhaps not quite at the heights of last year, but no one has scored more than the Egyptian.
Eden Hazard (Chelsea); When Hazard plays well, so do Chelsea. No individual carries their team quite as much as the little Belgian.
Adam's Friday and Saturday Scores
Wolves 1 Liverpool 1 (Fri)
Arsenal 2 Burnley 0
Bournemouth 2 Brighton 1
Chelsea 3 Leicester 1
Huddersfield 0 Southampton 1
Manchester City 3 Crystal Palace 0
Newcastle 1 Fulham 0
West Ham 2 Watford 2
Cardiff 0 Manchester United 4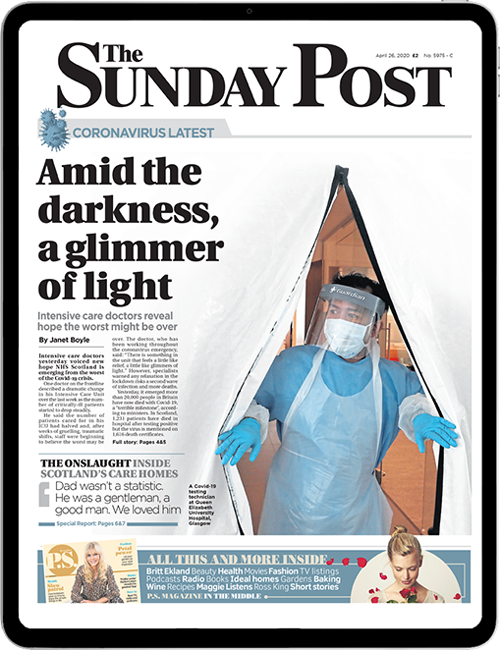 Enjoy the convenience of having The Sunday Post delivered as a digital ePaper straight to your smartphone, tablet or computer.
Subscribe for only £5.49 a month and enjoy all the benefits of the printed paper as a digital replica.
Subscribe