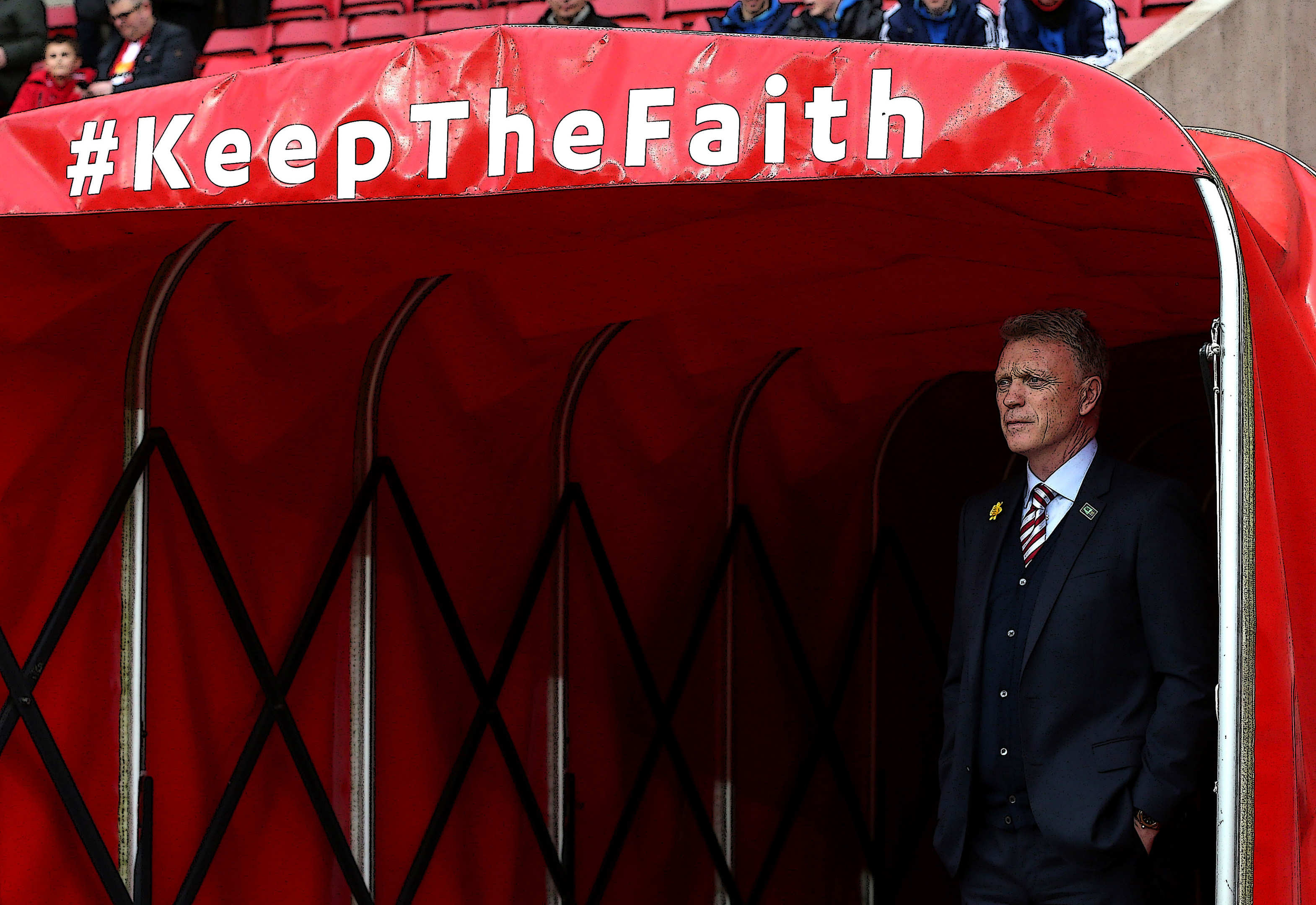 BECAUSE of Easter, PREMIER LEAGUE WEEKLY arrives a day early this week.
On the agenda of Easter Saturday's games are the contrasting fortunes of Sunderland managers past and present and a tribute to the Premier League's resident magician.
Has David Moyes lost his mojo?
IT is now nearly four years since David Moyes left the safety of Everton for the colossal task of replacing Sir Alex Ferguson at Manchester United. And in all that time, Moyes has never been able to recreate the values that he established over his 11-year stay at Goodison Park.
United dismissed him as soon as qualification for the Champions League was not possible. His year in Spain at Real Sociedad had a few high points, but he never got to grasps with the language and never got rid of the impression that he was on the lookout for something better. That seemed to arrive when he replaced Sam Allardyce last summer at Sunderland.
Owner Ellis Short announced that this was the man he had wanted for so long – and the Scot made enthusiastic noises about the club. But Moyes appears certain to be the manager at the helm when Sunderland get relegated. The writing has been on the wall almost since defeat to Middlesbrough at home back in August. The fans don't want to hear during the summer holidays of their manager talking about a relegation fight. Honesty is great, but surely that can be masked with hope and a bit of optimism.
No wins in their opening ten games was followed by a brief revival of four wins in seven that put the Black Cats back in the mix for survival. But since that shock 4-0 win over Crystal Palace in early February, they have gleaned a solitary point and not a single goal. Safety is now ten points away and only eight games remain. Not even the most ardent Sunderland fan would expect to get out of trouble this time and Steve McQueen has already left the building muttering something about a lost cause.
Amidst that situation, a manager somehow has to remain a beacon of optimism, the man to somehow instil confidence and togetherness in a group of players. That hasn't happened under Moyes at the Stadium of Light. He mentions Sunderland's lack of quality in public on a weekly basis. If Jermain Defoe doesn't score, no one else does. The plan seems to be to get the ball towards Defoe and hope something happens. Even that avenue has dried up in recent weeks.
Moyes has talked of the difficulty of getting players up to Wearside. Too often, players have ended up at Sunderland because there is no other option. In this case, that scenario could apply to the manager. He has drafted in some of his former players from Everton, whose best days are way behind them. Did he not see any rough diamonds in Spain that he could bring over to England?
Not enough has been seen of the gnarling, competitive Scot who kept Everton in the top six against the odds. With a limited group of players, you need a special manager to conjure something from them but Moyes hasn't been able to find that all season and it is now virtually too late.
Is Sam the saviour or are Crystal Palace finding their natural level?
CRYSTAL PALACE's emphatic victory over Arsenal on Monday night was another big step towards them securing Premier League football for another season. It is now five wins from their last six, including a memorable victory away to Chelsea, as Sam Allardyce's side have found momentum at just the right time.
They face Leicester on Saturday with the Foxes sandwiched in between the two legs of their Champions League tie against Atletico Madrid. Another three points for the Eagles could well complete their survival job. When they lost 4-0 at home to Sunderland in February, they were 19th in the league and things were looking bleak. But Allardyce has tightened up the defence and that has allowed the attack to shine. His reputation may have been damaged forever by what happened with England, but Allardyce's proud record of never being relegated should remain intact.
For that, he deserves credit. But keeping Palace up will not be anywhere near as good an effort as doing the same at Sunderland 12 months ago. Before the season began, I predicted Palace to finish 12th. They are only two points off that spot and could well end up there by the time the season ends. They reached the FA Cup final last year. They signed a striker for £30 million last summer in Christian Benteke. Admittedly they had lost their way badly by the time Alan Pardew was sacked, but the raw materials were OK.
Allardyce inherited dangerous wingers in Andros Townsend and Wilfried Zaha and a clever midfielder in Yohan Cabaye. The reality is a team with those players should not have been flirting with relegation. Throw in a couple of crafty moves in January like bringing in Mamadou Sakho on loan from Liverpool and Palace have found their escape route. Or more realistically, a return to their natural level.
Player of the Day: David Silva
APOLOGIES to anyone who knows me well, but this is somewhat of a labour in love. Player of the day this week is the man currently in joint 109th position on the Premier League goal scoring charts. But to most Manchester City fans, he is affectionately known as Merlin.
David Silva is now in his seventh year at City, where he has been part of a golden era for the club with five major trophies in that time. The arrival of him and Yaya Toure in the same summer is the best transfer window any top club has had in the last ten years, such has been the impact made by the pair.
The little Spaniard is arguably City's best ever player and has been a beacon of excellence during his time in Manchester. Every manager has had him at the heart of their team throughout his 300 appearances for the club. Quite simply, City are just not the same without Silva's majestic touch, ability to keep possession and pick holes in opposing defenders.
A return of two league goals is disappointing for a man of his class but he brings so much more to the team. Perhaps that is why he has never been on the PFA Player of the Year list and is never talked about as Footballer of the Year. He doesn't make headlines with stunning goals or mazy dribbles and he isn't arrogant and he doesn't draw attention to himself.
But perhaps the biggest legacy he will leave is the chasm he leaves behind when he eventually departs The Etihad Stadium. Only then will people outside of City realise just what a special player the Premier League has had in its midst. As they say in Spanish, el placer es nuestro. The pleasure is ours.
Stat of the Day
MIDDLESBROUGH and Sunderland are on course for an unwanted record. If they go down next month, they will join Crystal Palace and Norwich as suffering four relegations from the Premier League.
Adam's Saturday Scores
Tottenham 4 Bournemouth 1
Crystal Palace 2 Leicester 0
Everton 3 Burnley 1
Stoke 1 Hull 1
Sunderland 0 West Ham 2
Watford 1 Swansea 2
Southampton 1 Man City 2
Agree with Adam? Tweet @Sunday_Post using #PLScores
Follow Adam on Twitter: @AdamLanigan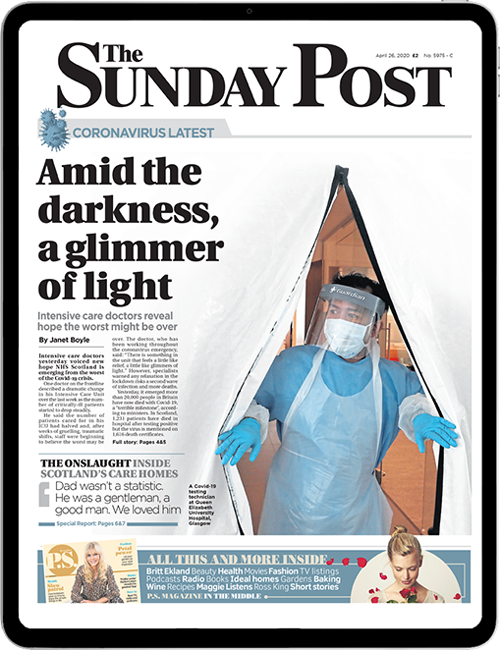 Enjoy the convenience of having The Sunday Post delivered as a digital ePaper straight to your smartphone, tablet or computer.
Subscribe for only £5.49 a month and enjoy all the benefits of the printed paper as a digital replica.
Subscribe