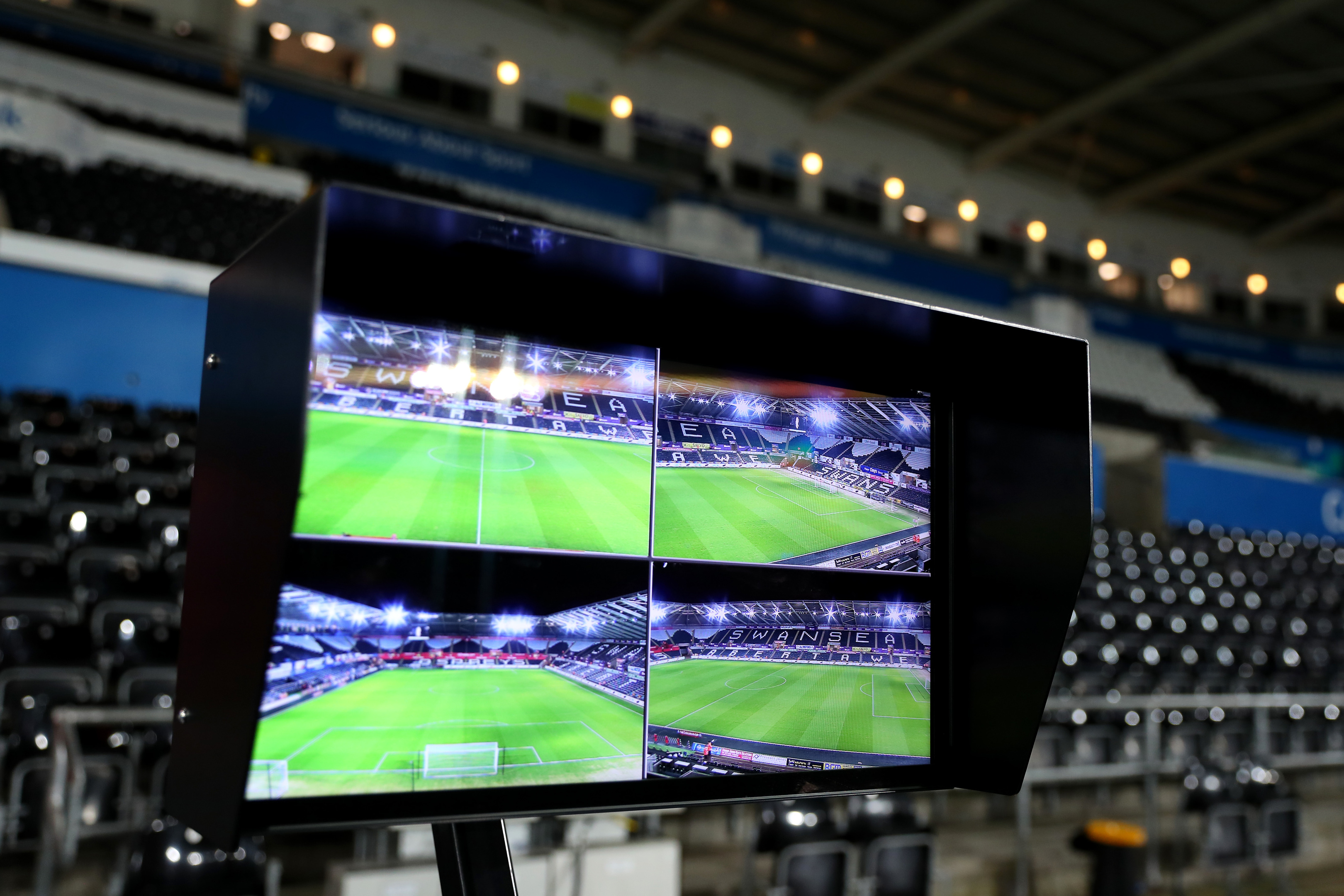 IT'S been a wintry week for the whole country and a wretched one for Arsenal. But while the Gunners wait to see what happens when they go to Brighton on Sunday, PREMIER LEAGUE WEEKLY discusses the pros and cons of VAR and the old and new at Liverpool.
Should the Premier League introduce VAR?
THE biggest single debating point in English football in 2018 has been the introduction of the Video Assistant Referee system, more commonly known as VAR. Matches in the Carabao Cup and the FA Cup have trialled this new format, with varying degrees of success. But it has certainly opened up a can of worms.
Decisions such as whether a goal is offside or not, as was the case for Kelechi Iheanacho in Leicester's FA Cup replay against Fleetwood, have been useful. But others have muddied the waters. And it hit a new low on Wednesday night when Tottenham's FA Cup replay with Rochdale saw virtually every major incident being debated by the video referee and Spurs had two goals chalked off. It made for frustrated players, a restless crowd and a sense of unhappiness about the stop-start nature of the action.
The 20 Premier League clubs will meet in April and VAR will be one of the main talking points as the clubs have the power to introduce it in time for all 380 Premier League games next season. It would be one of the most fundamental changes to professional football seen in years and there is no doubt that VAR changes matches in a significant way.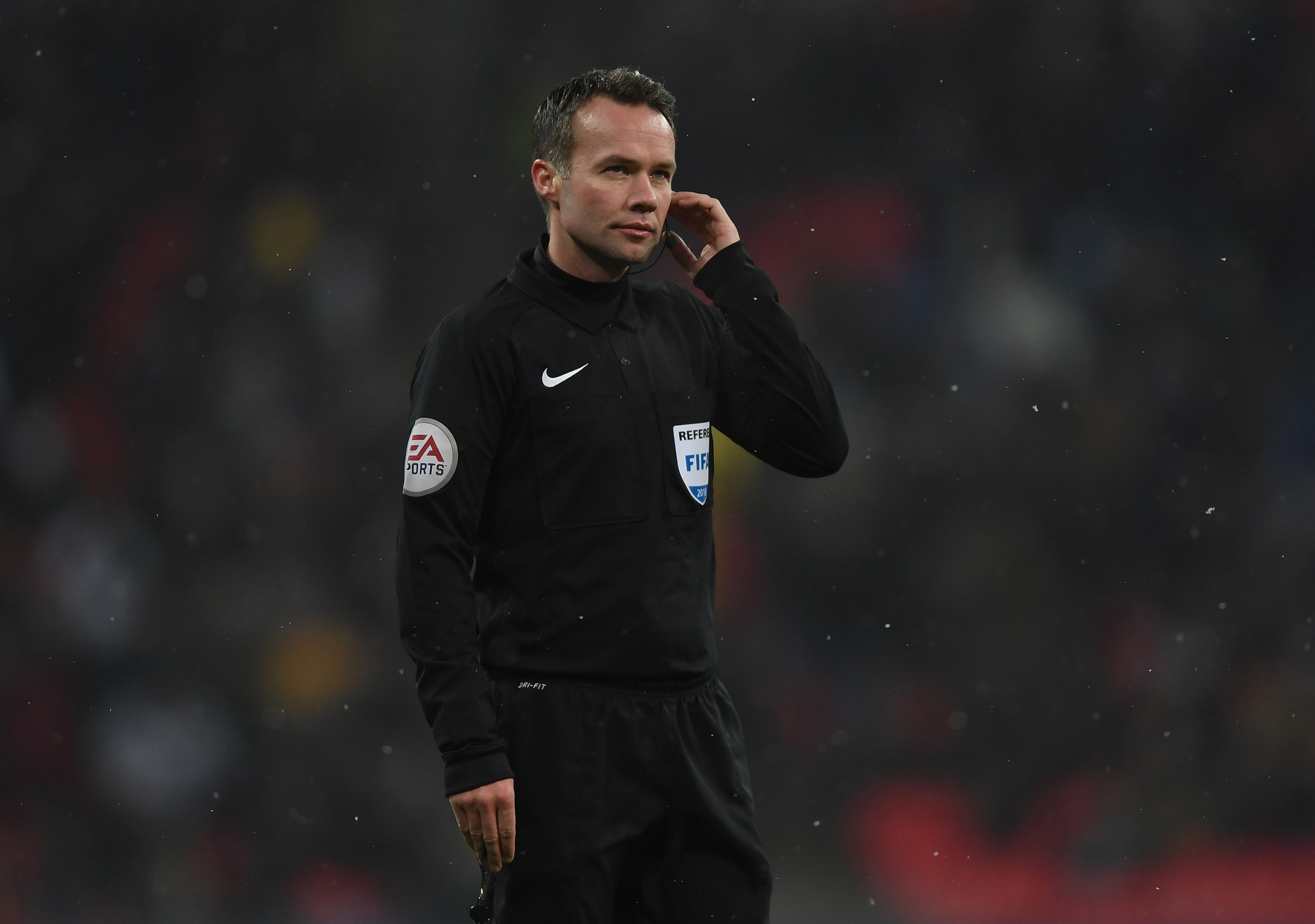 The pure emotion of scoring a goal can be diluted while everyone waits for the verdict of one man not even in the stadium. Does a fluid game like football lose something if it becomes stop-start and a trial by television? The technology is there to help referees, but are they becoming afraid to make decisions in case TV proves them wrong? Far better to check than to be shown to be making a cock-up. And while we expect all 22 players to make mistakes every game, why should the referee be perfect? Remember, he is human as well.
But on the flip side of that, if the Premier League is a billion-pound industry, it should be at the cutting edge of technology. It should be using everything in its power to ensure the product is modern, fair, and offers best practice. Technology is at the heart of everything in the 21st century, so why not our favourite pastime? Goal-line technology has been seamlessly operated for the last four years, so VAR is surely the next logical step. And for those who argue that the game should be the same at all levels, remember that Premier League football is part of the entertainment business now, whether you like it or not, and it's all about offering the best possible product.
In summary to a complex issue, the question for the football fan is ultimately, do you want referees to have greater help to produce a fairer contest on the field or do you believe in a referee's human errors as a fundamental part of the football experience?
Are Liverpool better off with Klopp than Benitez?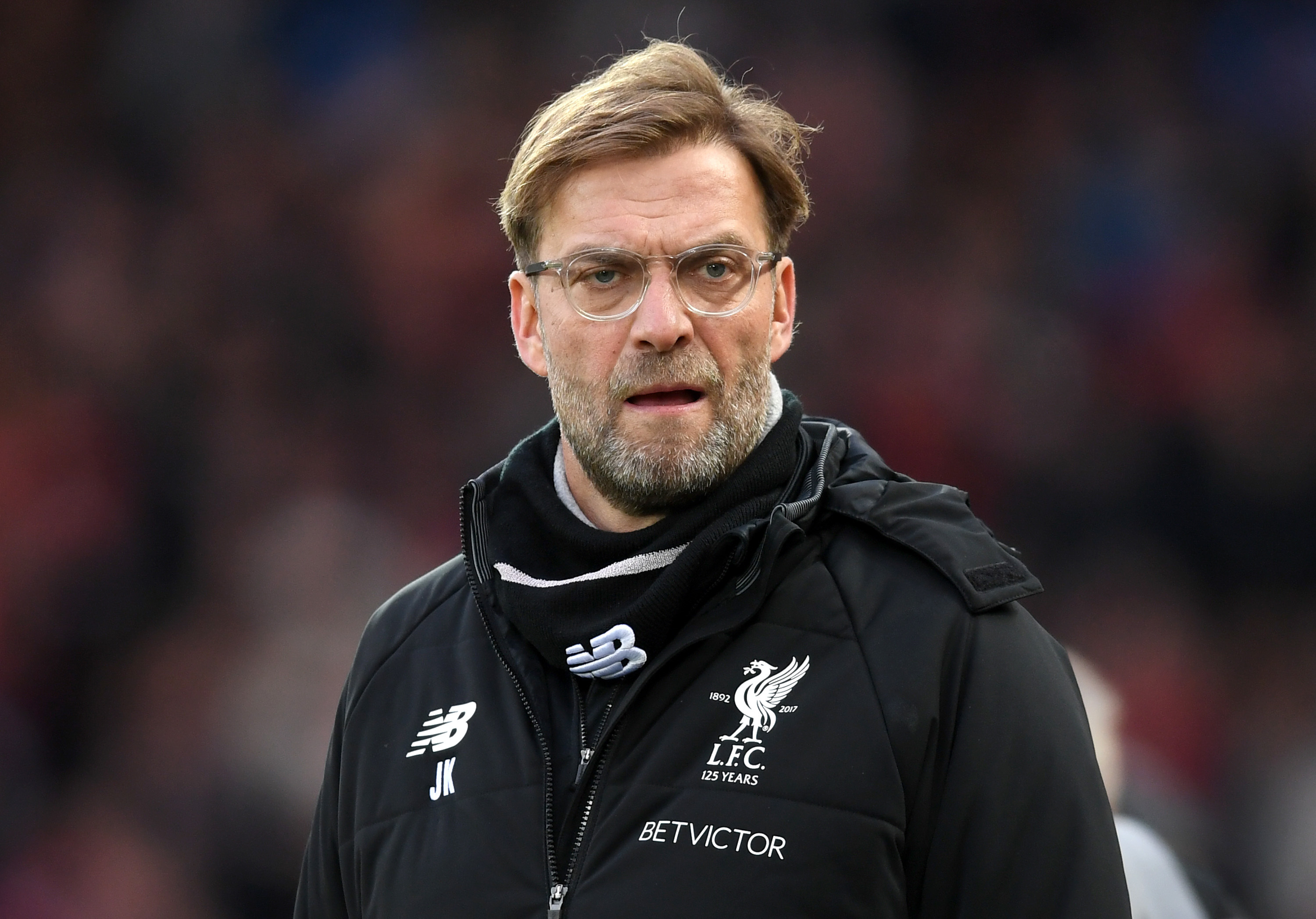 TOMORROW sees a meeting of old and new at Liverpool as former boss Rafa Benitez takes his Newcastle United side to take on Jurgen Klopp's rampant Reds. Anything less than a home win would be a major surprise given the difference between the two sides, but perhaps the fairer assessment would be to compare the Liverpools of Benitez and Klopp.
It's now eight years since Benitez bade farewell to Anfield after six years at the helm, but it's clear the club remains in his heart. His family have remained firmly on Merseyside while he has gone off working around Europe. In that time, the Spaniard has won trophies with Chelsea, Napoli and Newcastle, while Liverpool's sole success in that time was the 2012 League Cup under Kenny Dalglish.
Benitez will always be remembered as the man who masterminded the comeback in Istanbul, from 3-0 down at half-time to beating AC Milan on penalties in the Champions League final. It was probably the greatest night in Liverpool's history, given how unexpected it was due to the circumstances and the players involved. And during his time, all the best in Europe were brought down to their knees by Benitez's Liverpool – Milan, Real Madrid, Barcelona, Juventus, Inter Milan.
But there was always a nagging feeling that Benitez didn't quite crack the Premier League. He was perhaps slightly too conservative and that defensive nature always cost them a few key results every season. Ultimately, he couldn't end that long wait for a league title and he missed a great chance in 2009. Just think of the team that included Steven Gerrard, Jamie Carragher, Javier Mascherano and those three World Cup winning Spaniards in Xabi Alonso, Fernando Torres and Pepe Reina. Yet they couldn't get the better of Sir Alex Ferguson's Manchester United, who were slightly too consistent in the end.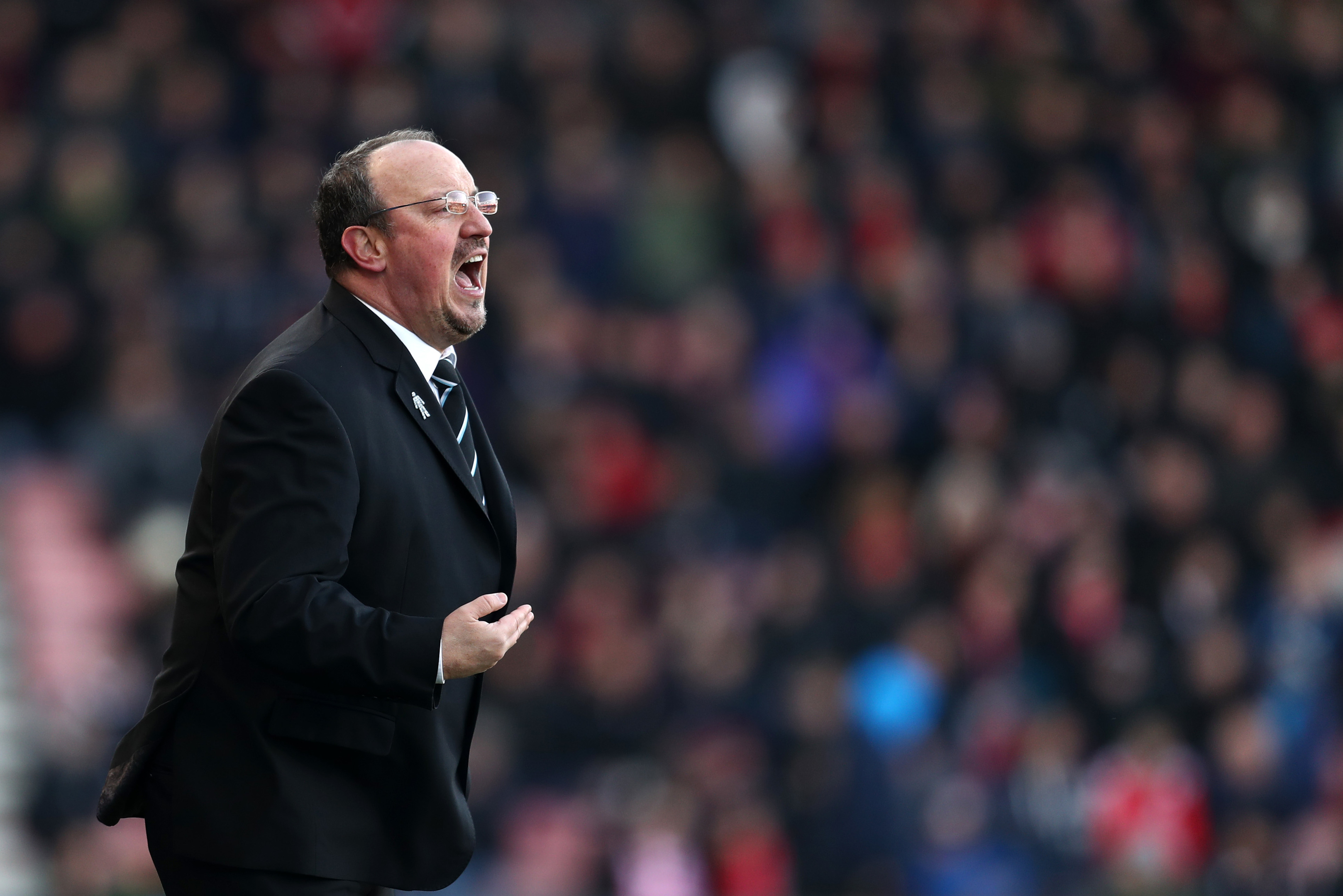 So Benitez left as a European Cup winner and with an FA Cup in his pocket, which is two more trophies than Klopp has after more than two years on Merseyside. But the German has made an emotional connection with the Anfield crowd, who have thrilled to his passion, energy and relentless attacking football. It has cost them results but the journey is never less than entertaining. He might not have the same calibre of players as Benitez, but the likes of Mohamed Salah, Roberto Firmino and Sadio Mane have grown with the team rather than arriving as the finished product.
Klopp believes his team can win the Champions League this season, and few will fancy a trip to Anfield in the quarter-finals but they remain 18 points off Manchester City's electric pace in the league, despite being the only team to inflict a league defeat on Pep Guardiola's men and went out of both domestic cups meekly. Their attack will always win games, but the German's defence has let him down enough times to remain unreliable against virtually any opponents.
It's a fascinating debate and one to which there is not necessarily a right or wrong answer as it can depend on how you like your football or how you like your team to play, but surely while Benitez remains ahead on the trophy front, his reign will carry the greater weight.
Stats of the Day
1.89 – Points per game for Liverpool under Rafa Benitez. They averaged 1.62 goals per game and conceded 0.8 goals.
1.88 – Points per game for Liverpool under Jurgen Klopp. They average 2.06 goals per game and concede 1.18 goals.
Adam's Saturday Scores
Burnley 1 Everton 1
Leicester 2 Bournemouth 0
Southampton 2 Stoke 1
Swansea 2 West Ham 2
Tottenham 3 Huddersfield 0
Watford 1 West Brom 1
Liverpool 3 Newcastle 1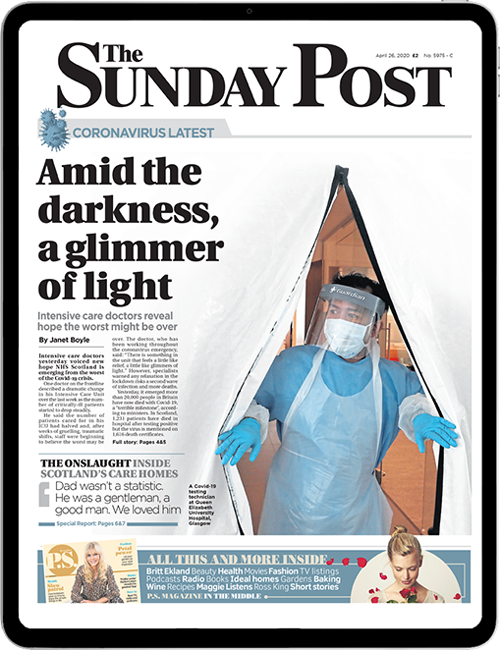 Enjoy the convenience of having The Sunday Post delivered as a digital ePaper straight to your smartphone, tablet or computer.
Subscribe for only £5.49 a month and enjoy all the benefits of the printed paper as a digital replica.
Subscribe